China Construction and Communication Company Limited (CCCC), the contractors for the Kampala- Entebbe Express highway have said works on the road are almost totally complete.
President Museveni in June 2018 launched completed sections of the 51.4 kilometre highway but constructions works have been ongoing.
Speaking during a tour of the roads, Patrick Ssenteza, one of the engineers said works have reached 96% adding that in less than two months, everything will be done.
"At 96%, we are almost done with the project and by July, we expect all works to be completed and the highway officially handed over to government,"Ssenteza said.
Initially, the project that started in 2012 was to be completed in a period of five years that elapsed in 2017 but due to delays especially in the compensation process, the project was pushed for two more years ahead up to 2019.
According to the contractor, despite challenges like vandalism on the parts that have been completed, the works will soon be completed.
Ssenteza said the fence in some parts of the highway was vandalized to allow pedestrians and animals walk on the road but noted police has deployed along the highway to stop the vice.
Parliament last month passed the Roads Bill 2008, which among other things will introduce road tolls where government will now collect money from vehicles for using specific roads.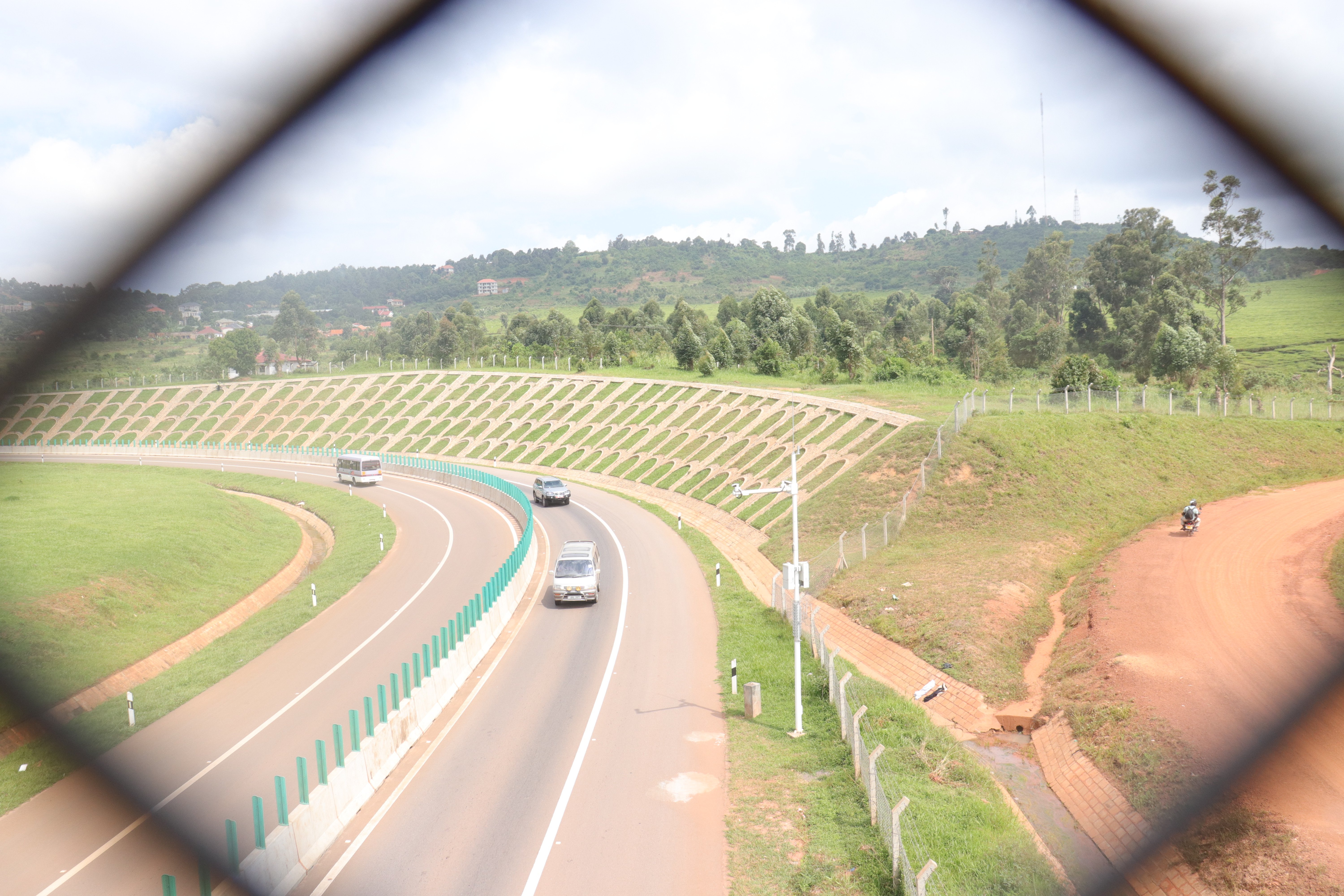 The bill now awaits the President assenting to it and becomes law.
The 51.4km Kampala- Entebbe Expressway will then become Uganda's first toll road.
The China Construction and Communication Company(CCCC) engineer however noted that many motorists find problems driving on the new highway.
"Because many don't follow road signs, those going to Kampala end up going to Kajjansi and get a burden of having to return,"Ssenteza said.
He however said that because the road is still new, many drivers have not been used to it but noted with time and following of sign posts, they will get accustomed to it.
Constructed by the CCCC, the 51.4km highway is the flagship project for many others by Chinese companies in Uganda.
Key Facts and Figures
Length: 51.4km
Cost: $479m(Over shs2 trillion)
Funding: $350m(sh1.2trillion) loan from China Exim bank  and $126m(sh453b) by Ugandan government .
Design speed: 100km/hr
Number of lanes: Four
Over bridges: 19
Toll plazas: Three