Police has officially received their new fixed wing plane that they ordered for in 2017, the Nile Post has learnt.
The handover function was conducted on Wednesday at Entebbe airport and the police team was headed by the Deputy Inspector General of Police Maj. Gen. Muzeyi Sabiiti.
In a tweet, the Chief Political Commissar of the Uganda police force, AIGP Asan Kasingye confirmed the development.
"With AIGP Abas Byakagaba, the director of Counter Terrorism in the Uganda Police brand new fixed wing plane that arrived this evening at Entebbe International Airport,"Kasingye posted.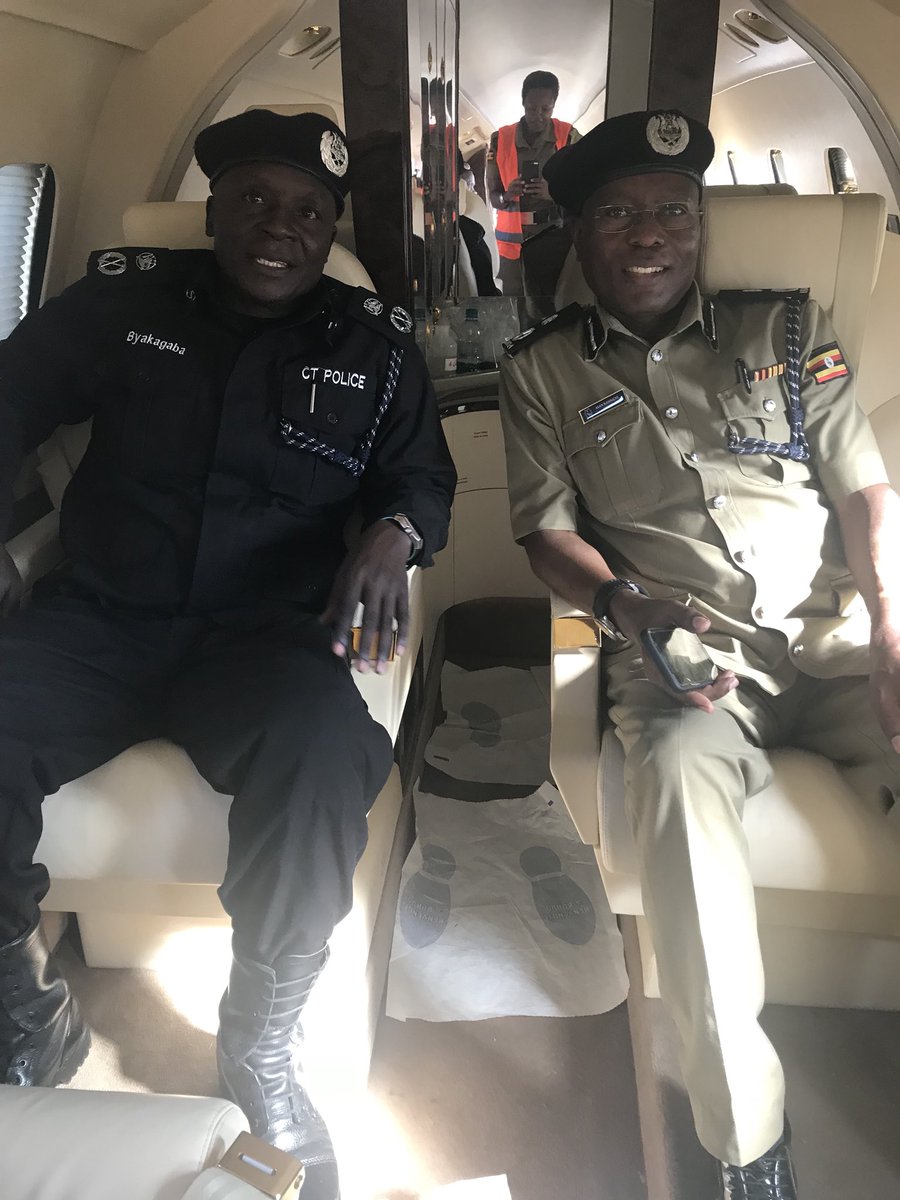 Deputy police spokesperson, Polly Namaye said the new  addition is an added advantage to the force.
"It help it easing transport for officers. It will also help in air surveillance, rescues and faster response to emergencies among others,"Namaye told the Nile Post.
The nine –seater, a  P.180 Avanti Evo  which is a 2019 model was manufactured by Italian company, Piaggio Aerospace.
In a May 22, 2019 statement, the company that boasts as being a leading aircraft manufacturer active in the business aviation, defense and security sectors said they would be delivering the plane to an "East African customer" whose name they never mentioned.
"In the next few days, a second Avanti EVO will perform its ferry flight from Italy to the African Continent, where the aircraft will be taken over by an undisclosed customer," the company said.
The Piaggio's extraordinary administrator Vincenzo Nicastro said, "We are honored that a customer based in East-Africa chose Piaggio Aerospace and the Avanti EVO for their operations This is for us the best award for our efforts to bring back the Avanti EVO – and its unmatched characteristics in terms of performance, efficiency, cabin comfort and versatility – to occupy the position in the market it deserves."
The police air wing headed by Col. Ham Kaija previously had three helicopters including a Sokoi(14 seater) and two 107 SP each being a seven -seater chopper.
The air wing has nine pilots but according to officials, they need more of these.