Dr.Margaret Mary Musoke, the wife to former Vice President, Prof. Gilbert   Bukenya has petitioned the family division of the High Court in Kampala seeking for a dissolution of their 45 year old marriage.
In his petition, Musoke says despite being lawfully married since September 21, 1974 at a function held at St.Augustine Chapel, Makerere University, the former Vice President has been on several occasions been involved in infidelity.
"The respondent (Bukenya) has had several extramarital affairs which have been highly publicized in the media much to my shame and ridicule. The women include popular musician Irene Namubiru and Sheila Nvannungi among others,"Bukenya's wife says in her petition.
In his affidavit, Dr.Musoke mentions atleast seven women including with whom Bukenya had had affairs which also led to siring of some children including the late Capt.Brian Bukenya who died in a road accident in 2008.
Bukenya's wife lists the women that the former Vice President has allegedly had affairs with including singer Iryn Namubiru, Sheila Nvannungi, Teddy Ndagire, Stella Njuba, Margaret Kabasinguzi,one of Bukenya's mobiliser, Jamila Nakku,Shonny Batanda, Justine Najjemba and one Cissy Namujju among others.
"The petitioner has been a witness to some of these extramarital affairs and despite confronting the respondent(Bukenya) on the same,he has not been repentant or shown himself as willing to desist from this ridiculous and demeaning behavior."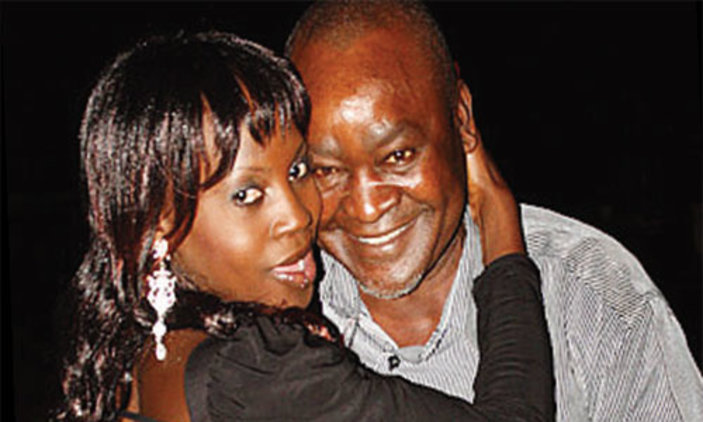 She claims that she has become an ending source of ridicule and embarrassment due to her husband's sexual scandals and has caused her emotional distress.
Desertion
Mrs Bukenya says the former Vice President has abandoned her without any explanation.
"The respondent has not spent a night at the family and matrimonial home in Ntinda since July 2012 .Before that, he had only visited briefly in October 2011 to attend a mass following his release from prison. Since July 2012, he has only visited once in May 2015."
She says Bukenya has not given her any upkeep for maintenance of family residence since abandoning them and subsequently, the guards assigned to her, as the spouse of a former Vice President were withdrawn from her over inability to provide them with food and other amenities.
In the petition Dr. Musoke avers that Prof. Bukenya also blocked her from accessing their home at Nagulu Lwantama in Wakiso and Garuga and with only limited access on invitation to attend social and religious functions.
Mrs Bukenya who has three children from the marriage wants court to dissolve their marriage before ordering the former Vice President to pay her half the price of the property the couple owns and she contributed to its acquisition.
The court has asked Bukenya to file a defense within 15 days.
Additional reporting by Jonah Kirabo