Additional reporting by Lydia Nabawanda
Uganda has received five ambulances from the World Food Program (WFP) to help monitor districts at high risk of Ebola outbreak.
The ambulances were handed over to the Ministry of Health by the newly appointed British High Commissioner to Uganda Peter West. They were received by the Minister of Health Dr Ruth Aceng.
Dr Aceng described the donation as very timely to help improve surveillance and case management in western Uganda.
The five high risk districts in Uganda that share a border with the Democratic Republic of Congo are Ntoroko, Kasese, Bundibugyo, Kabarole, and Bunyangabu.
On 1 August 2018, the Democratic Republic of Congo (DRC) declared an Ebola Virus Disease (EVD) outbreak in North Kivu Province, close to the DRC-Uganda border.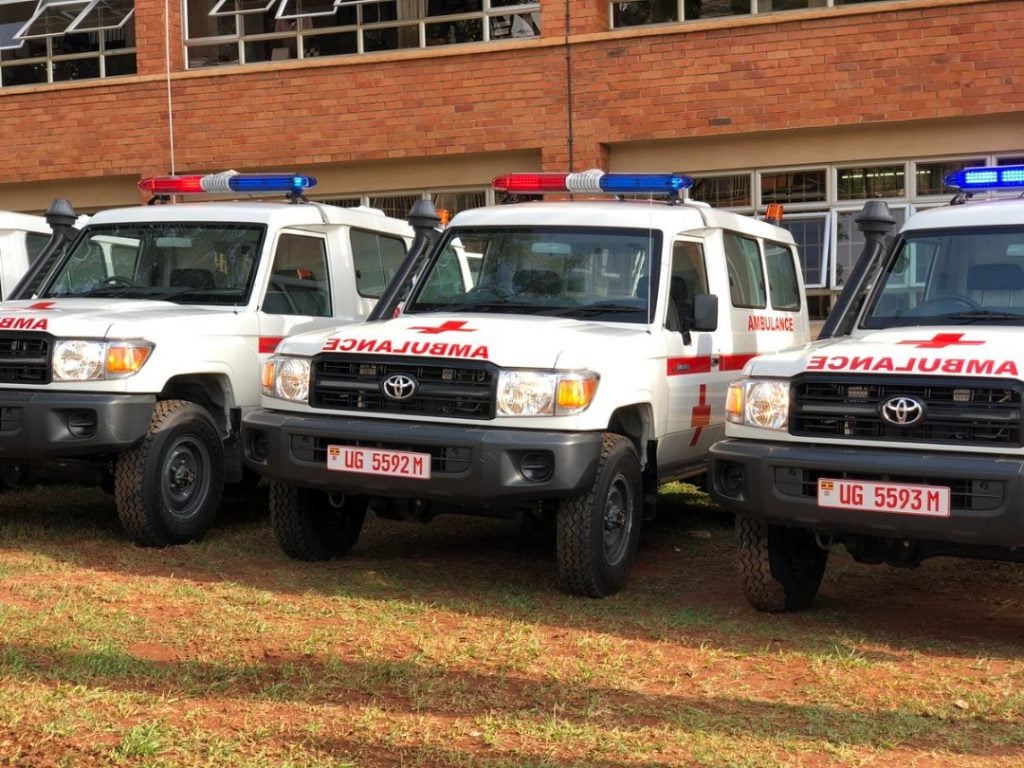 The epicentre of the current outbreak is close to Uganda's border to the West, with a lot of cross-border movements. Natives from both countries cross to engage in business, attend school, access health care and social services.
Dr Aceng said that since the outbreak nine months ago, Uganda has handled at least 500 threat alerts.
Ebola threat alerts refers to people who are diagnoised with high temperatures. They referred to as alerts before their blood samples are tested at Uganda Virus Research Institute (UVRI).
None of the samples has tested positive for Ebola so far.
The health minister said Uganda was determined to keep Ebola out of Uganda by maintaining this high state of readiness.
Before today, Uganda Red Cross together with the Ministry of health had access to only two ambulances for surveillance in the high risk districts
Red Cross Health Director Dr Josephine Okwera appreciated the gesture from the United Kingdom government.
As of 25th September 2018, a total of 151 cases of EVD had been reported to the World Health Organisation by DRC; of these, 120 are confirmed and 31 are probable; 101 deaths have been reported while an additional 17 suspects were under investigation.
Edited by David Tumusiime