By Salmah Namwanje and Lydia Nabawanda
The police and the military police deployed heavily in downtown Kampala to take control of the situation at Qualicel building, when traders attempted to strike over the closure of their shops at the said building.
Police arrested seven people on charges of inciting violence and by press time they were still held at the Central Police Station.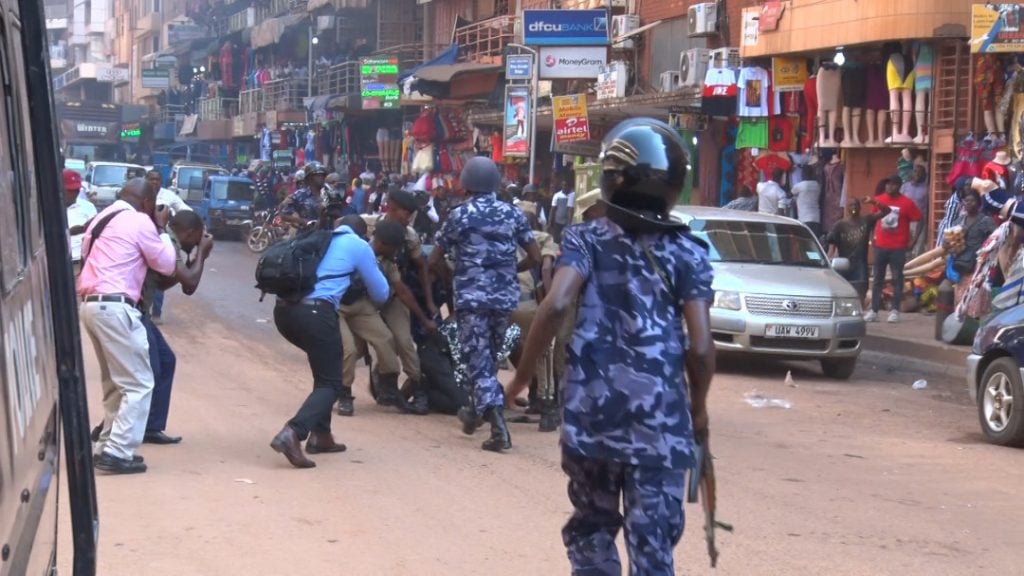 Business came to stand still for the greater part of the day in downtown Kampala, when traders doing business at Qualicel building mobilized to strike contesting the closure of the building.
Police and military police deployed heavily to control charged traders who demanded for the opening of their shops by the landlord.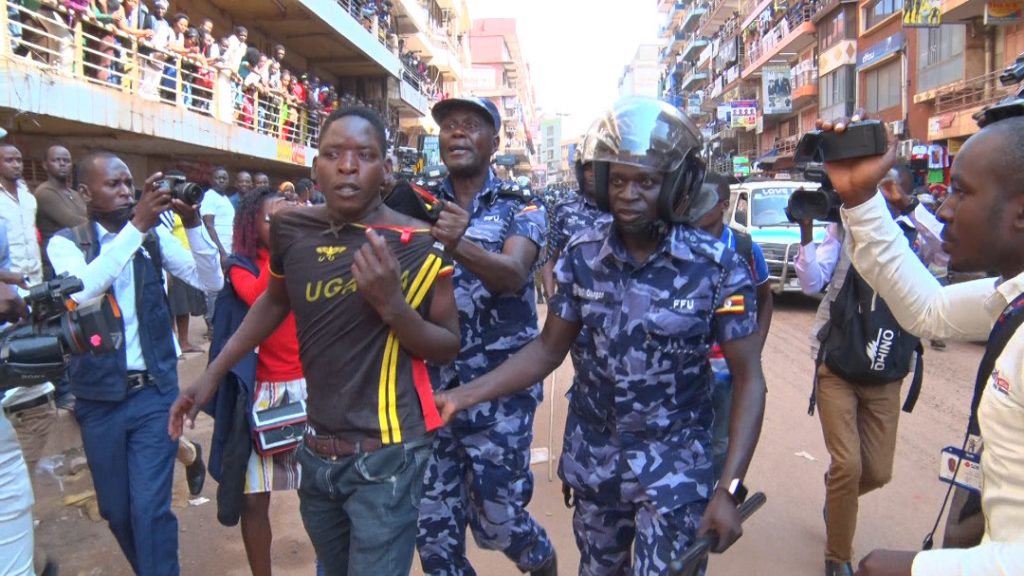 Seven people were arrested in the scuffle as the police battled suspects who were resisting arrest.
Police was forced to use water canons to chase away demonstrators. Traders here insist that the two warring parties should sit and sort out ownership mix-up that has caught tenants in the middle of the fight.
''We are tired of the disorganization, we want to know the rightful owners of these buildings'' one trader was heard saying. Prominent businessmen Drake Lubega, Mansoor Matovu and the family of the late Charles Muhangi contest for ownership of the building.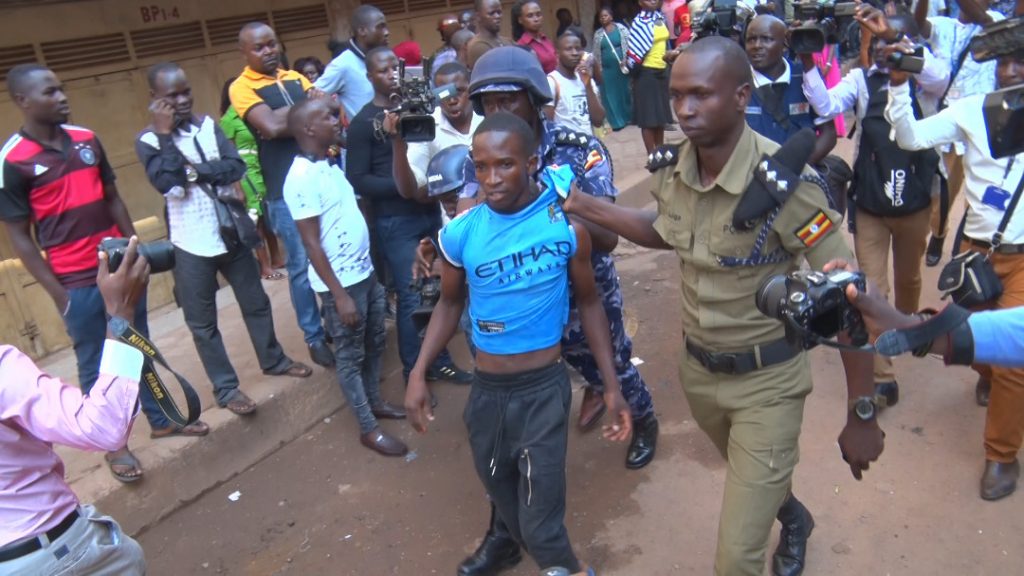 Police spokesperson Kampala Metropolitan area Patrick Onyango confirmed the arrest of the seven and said police is investigating circumstances under which one of the shops at Qualicel caught fire.
Onyango said, ''We are are investigating the circumstances under which a shop that caught fire got burnt, we have sent our detectives to investigate further. We are also appealing to traders to resolves their issues amicably without violence."
Drake Lubega, who is one of the parties that claim ownership of this building, refutes allegations that all the 90 shops on this building were sealed off. He says only the rent defaulters found their shops sealed.
He said, ''I'm advising those traders who have paid rent to open their shops and work and stop acting in solidarity, they shouldn't be mislead by others''
Lubega asserted to The Nile Post that he is the rightful owner of the disputed building with occupational papers, building plans and the land titles.
Yesterday traders of Qualicel building, Jambolee and Nabukeera Plaza petitioned court seeking its decision on the contested buildings.