Last week, the Minister of State for children affairs, Florence Nakiwala Kiyingi tried to exhibit her hard working side and power by calling out infant rapper Patrick Ssenyonjo alias Fresh Kid.
The minister claimed it was in her docket to ensure the rights of children are not violated. In this specific case of Fresh Kid, school is primary and his talent is secondary.
She also added that the government will not hesitate to bring Fresh Kid and his managers face to face with the law.
Well, well, well, the minister has arisen, she now has a clear Job Description! It is like that player u deploy to defend against a team and after conceding three goals, he makes one important tackle to stop the fourth goal, but still you concede a penalty and the player is sent off.
In the light of Nakiwala's line of duty, let us review the different young talent that Uganda has had during her reign in office.
Abba Marcus Mayanja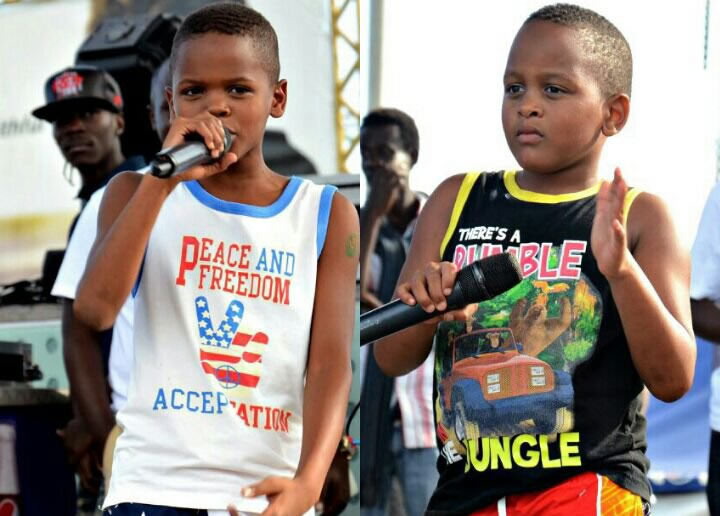 In 2014, in the years of Minister Nakiwala Kiyingi, a young man named Abba Marcus Mayanja, who also doubles as son to singer Joseph Mayanja, alias Chameleone released a hit dubbed GAME OVER.
Abba in this song sang and said: I am upcoming; the future is calling. Unfortunately, for the young star who had already named himself T-Rex, the future stopped calling and just like his song, it was game over very soon.
However, unlike Fresh Kid, Abba was never in a bar (oh I see the rhyme here), his only and first concert being held for strictly children, at Freedom City while his father was away in Dubai.
Abba did not help give the minister any trouble, since he never really rode on the father's wings otherwise, he would have presented the first problem for Nakiwala whom I doubt has an idea we have had a singer at Fresh Kid's age before.
Still no excuse, in April last year (still in Nakiwala's regime), Abba drove his fathers' convertible on the express way! Yeeeees madam the boy did. In this car, Abba was with his chubby brother who cant sing, they were blasting music at volume 90 (the song was not tubonga nawe).
https://www.youtube.com/watch?v=9pj06wPt1io
Madama Nakiwala, this video trended, you will say he was not in school, but here is a young boy driving a car and you were quiet. The ref took note, and cautioned you.
Latinum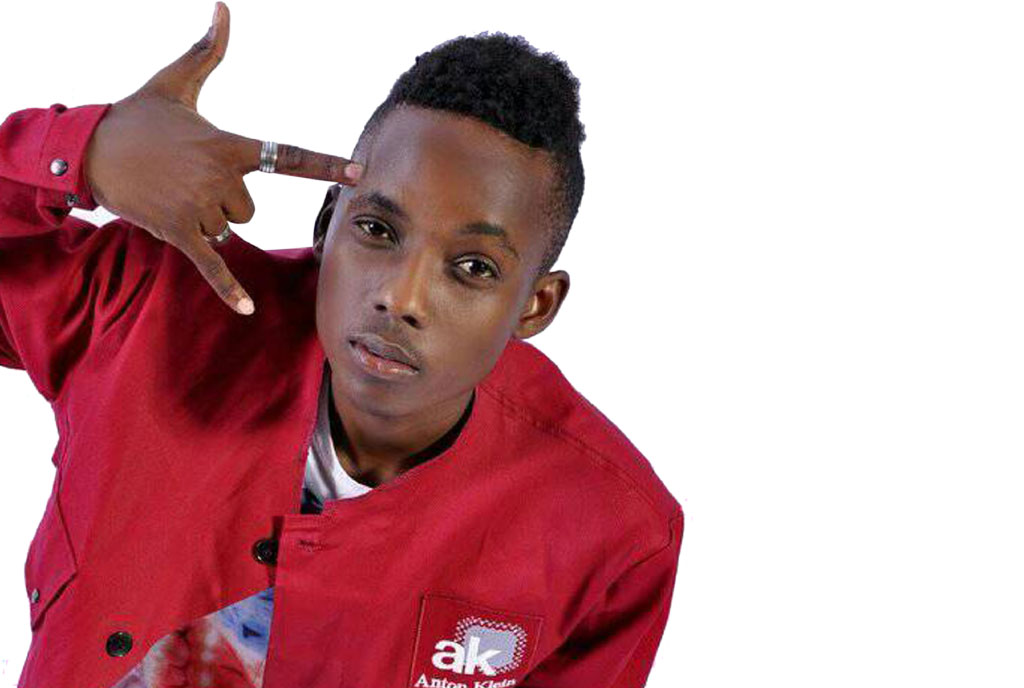 Madam Nakiwala, there is another singer called Latinum, if you know quite well, he released his first very important songs in 2016, and he was 17 years' old. In his first interview with Sqoop website writer Lawrence Ogwal in 2017, the then 18-year-old Latinum said he was very happy his music had reached Kampala.
Let me share some excerpt of the interview here:
When did you start doing music?
About two years ago while in my Senior Four vacation. I got some Shs30,000 and decided to go to studio.
 So you mean studios in Mbarara charge Shs30,000 to produce an audio?
Not really. It was the only money I had and didn't have any idea how much it would cost me. I went to Elgon Studio, which was nearby and the producer, T.o.N, told me audio production was Shs150,000, but since I was a young artiste trying to make ends meet, he accepted my Shs30,000 and I recorded a song called Ova Kampala.
Madam minister, the boy was in S4 under government's free education program USE and his name is Tony Mbangira, and there is very strong rumour he bought a red Toyota Wish instead of sitting for his UACE exams.
To make matters worse, while we asked him why he never sat for his UACE, he instead released one song he called: Man Away (to confirm his absence) and when we questioned further, he released another called Mubiri Ku Mubiri (body to body)…..You kept quiet! Yellow card.
Ghetto Kids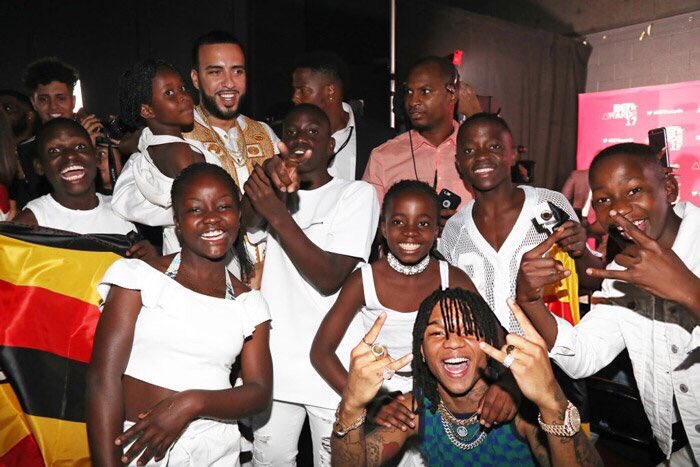 Madam Minister, this kids are the ones that featured in Eddy Kenzo's song, Sitya Loss. This song garnered several views on YouTube, they became so popular that an international artiste (French Montana), called them to feature in his video- Unforgettable.
Madam, this video was made here in Uganda ( I am not sure it it was during holidays) but nah ah, it wasn't, and there were several interviews on this.
These Kids later changed name to triplets, they were called to USA to perform with Montana at BET awards and do you know when this was? It was during second term studies.
These kids have a website too, with all their profiles, they can be hired for events and they are really earning and you are quiet!!.. another caution.
Mark Mutungi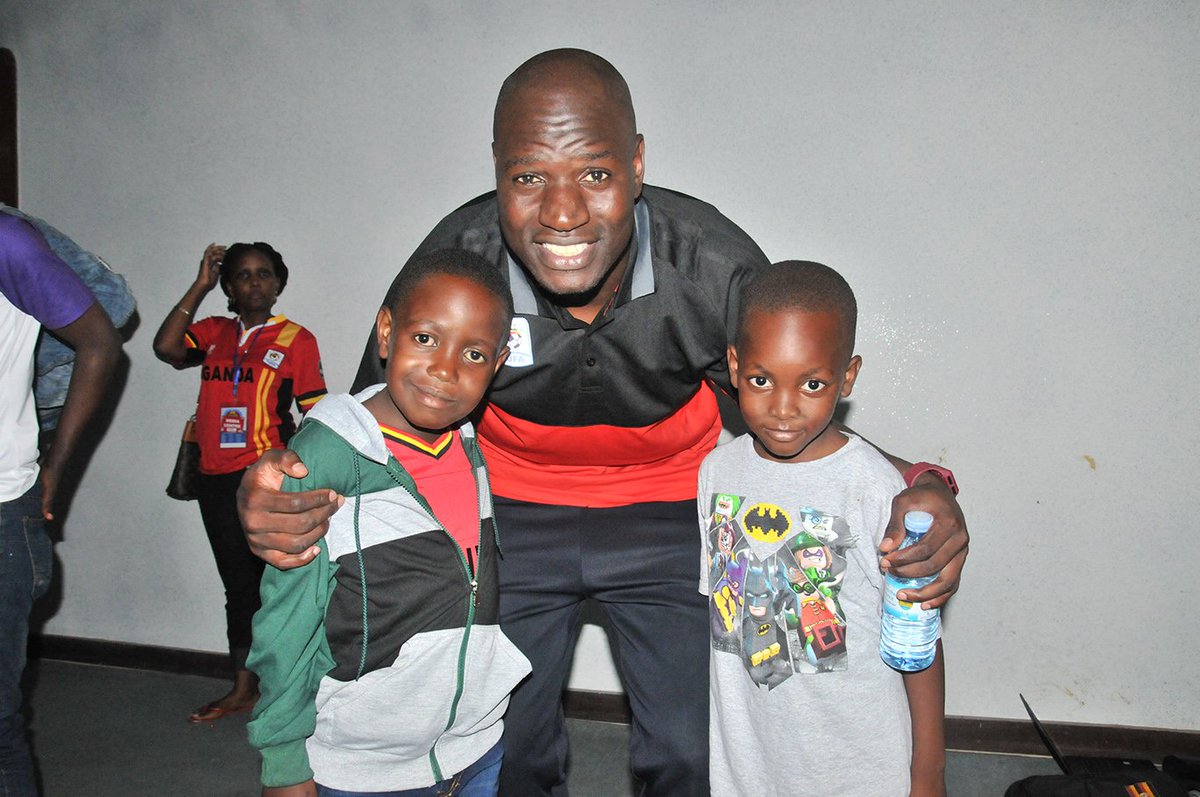 Madam Minister, there is that boy whose benefactors organised a meet and greet party at Hotel Triangle.  This boy by the way is a very brilliant football analyst at his age.
But Madam Minister, at this boy's event, adults were paying Shs50,000 just to shake his hands while Kids were parting with Shs25,000. Before that we had paid Shs75,000 for another of his events at Sheraton.
Well, he goes about his school religiously, but Madam Minister you said Fresh Kid can't be used to raise revenue because it is a violation of the law!! But here you were quiet.
Other cases
Madam Minister even Bebe Cool says the daughter sings, we are aware she has played a piano to a full audience a Serena in guidance of the father. She has also sung to the song love you every day at Serena still in her father's presence.
Have you also seen those kids in madam 32's (Spice Diana's) anti Kale video? Those ones also have their trade but you Madam Minister are quiet. What could be your specific issue with Fresh Kid that you foul him in the box?
After review the VAR, we have seen that you are doing this deliberately and therefore, Red card. Meanwhile, Fresh Kid is not right at all, he cant be singing in bars at his age despite his talent and also he should go to school because he surely doesn't study. This seven-year old also should not go on replying his seniors fwaaaaaa… Yellow Card.
The writer is a private contributor for Nile Post