President Yoweri Museveni is again meeting his Kenyan counterpart Uhuru Kenyatta for a second, following the latter's initial visit to Rwanda and Uganda two weeks back.
Museveni who was returning from South Africa where he had been attending a conference on Saharawi solidarity and self determination, flew directly to Moi International Airport in Mombasa where he was received by Kenyatta and his deputy William Ruto.
On arrival, Museveni through his social media pages indicated he was in Kenya to discuss with his counterpart on how the two nations can strengthen their political, social and economic ties.
Thereafter, the two leaders proceeded to State House, Mombasa, where they led bilateral talks with their respective delegations.
"There will be a joint communication after the meetings and later, a business conference," Museveni's handlers communicated.
Museveni will also tour the Port of Mombasa in company of his host Kenyatta.
Second Meeting in two weeks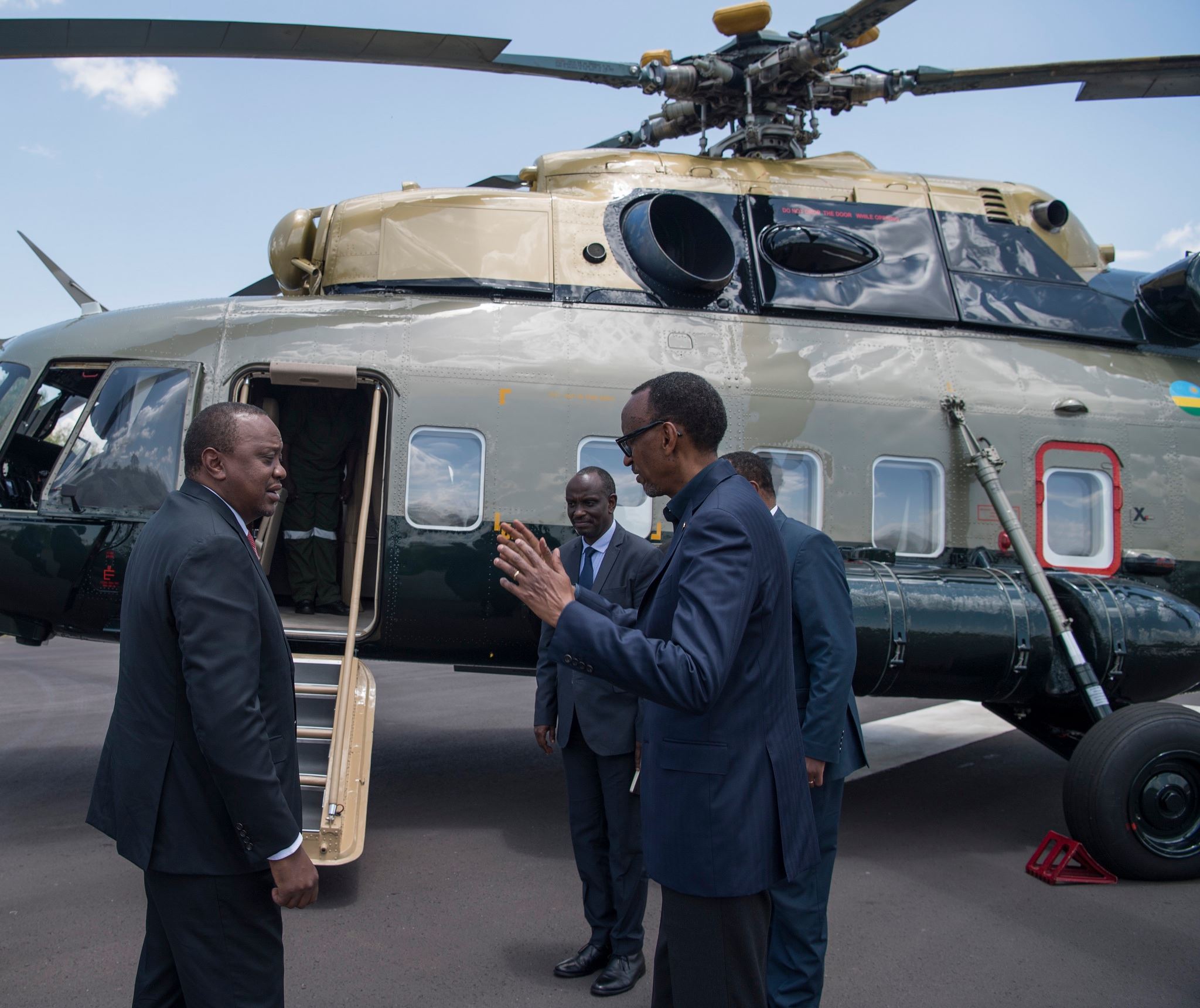 The meeting comes 2 weeks after another meeting held at Entebbe State House between the two leaders.
Kenyatta flew into the country shortly after holding another meeting with Rwanda's Paul Kagame.
While in Entebbe, Museveni and Kenyatta spoke about various "local and regional issues'.
The similarity in meetings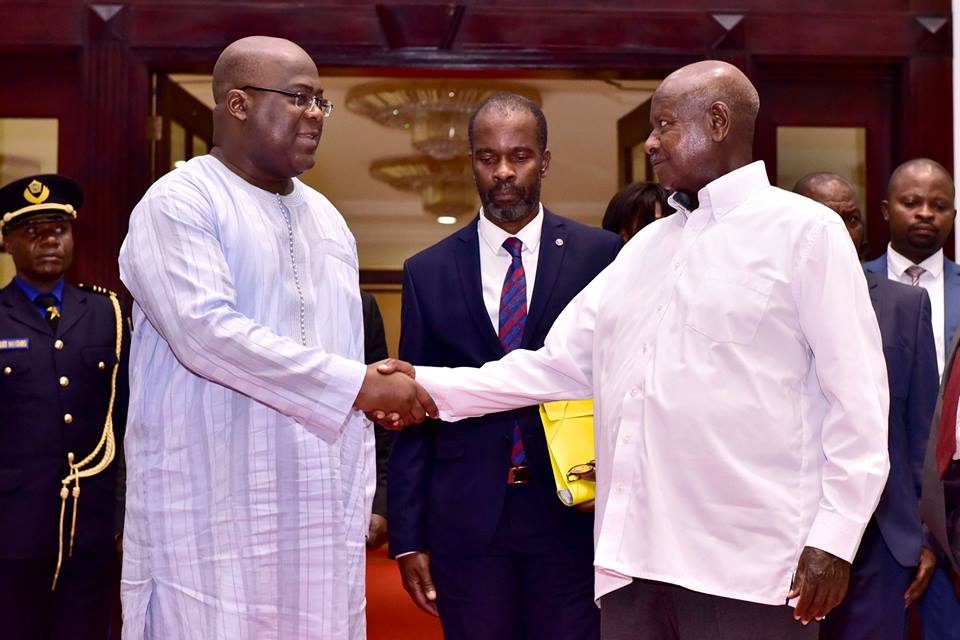 Recently, Museveni and Kagame are having a similar choice of visitors, attracting mostly startegic neighbouring states.
On March 23, Museveni received and held 'talks' with the newly elected Democratic Republic Congo (DRC) President, H.E. Felix Tshisekedi at State House, Entebbe.
The two accordingly discussed trade, security and other bilateral issues between the two neighbouring countries. Hours later, Kagame hosted Tshisekedi in Kigali.