Medics under their umbrella body the Uganda Medical Association have resolved to petition the President and parliament over the 1.4 trillion specialised hospital in Lubowa insisting priority should be given to the national referal hospital Mulago.
Speaking to journalists from Mulago guest house ,the association leader Dr Obuku Ekwaru insisted that priority should be given to local needs including refurbishing Mulago and the Heart Institute.
Obuku wondered why long term investors who have been operating in the country have not been aided in the past to better their investments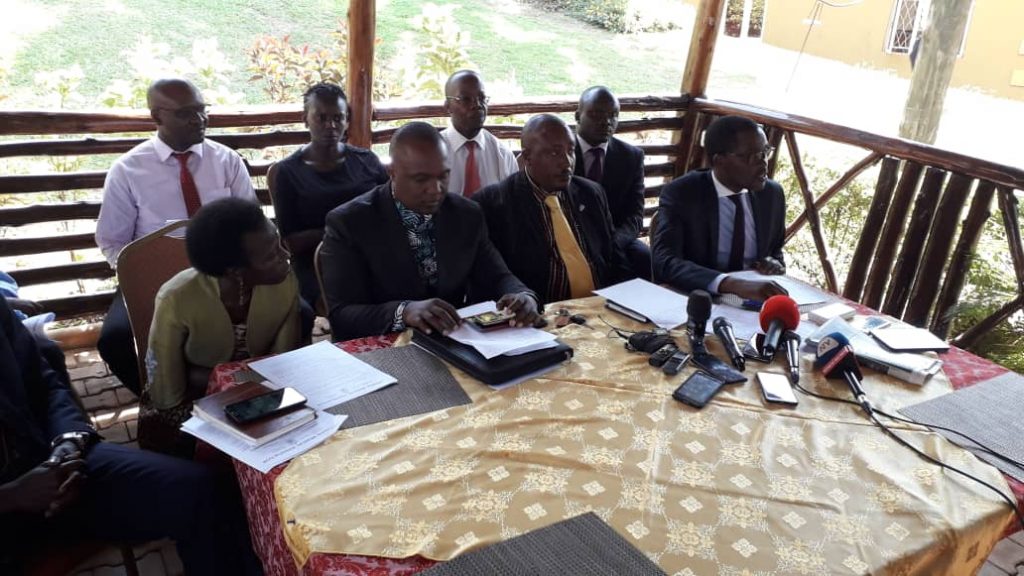 In their petition they also want the government to come with a strategy of retaining and training specialists to deal with the issue of brain drain that continues to affect health service delivery.
VIDEO: MPs question capability of contractor for new specialised hospital, land availability
The association demands that since ultimately the facility will be owned by government, local specialists should be involved in the planning and set up of the facility that they say has had its price exaggerated.
Parliament last week approved a promissory loan worth 1.3 trillions to an Italian investor FINASI to build a specialised  government hospital at Lubowa amidst stiff resistance from opposition legislators.
According to the agreement , government will facilitate the investor with the loan and upon completion, FINASI will own the facility for 6 years before giving it back to government .
In a plenary session chaired by speaker, Rebecca Kadaga, the state minister for Finance David Bahabi tabled the 1.3 trillion promissory loan request sparking off protests from opposition legislators .
Bahati told parliament that upon completion of the specialised hospital at  Lubowa , Ugandans will save billions of money on foreign treatment especially in India.