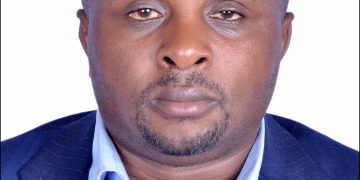 ROBERT TUMWESIGYE BAGANDA 
The 300 acre Kafuga forest is part of a vital buffer zone for the Bwindi Impenetrable National Park (BINP) located in Kisoro district in South Western Uganda, listed by the United Nations Educational, Scientific and Cultural Organization (UNESCO) as a World Heritage Site.
The Bwindi Impenetrable National Park (BINP) supports 400 critically-endangered Mountain Gorillas; nearly half of the remaining total world population of 880 and is also a home to hundreds of other species, including the African elephants, baboons chimpanzees, l'Hoest's monkeys, African giant swallowtail butterflies and no less than 347 other types of birds.
The UNESCO listing makes special reference to the importance of the buffer zone to the South of Bwindi – three areas of ancient biologically rich forest of which Kafuga forest is the largest.
Although Kafuga forest itself has no gorillas, it too is a habitat to a wide range of plants including afromontane trees and a breeding place for many animals such as monkeys, baboons, chimpanzees, giant forest hogs, elephants, antelopes and rare bird species such as African swallowtail butterflies that are the major tourist attractions in the area.
Kafuga forest is also an important source of food, medicine and clean water for local people. According to Mr. Kanyamunyu Fidelis, the former Chairman for Nkuringo Community Conservation Development Foundation (NCDF), Kafuga forest is where the Mountain Gorillas and other highly endangered animals rest after experiencing stress in the Bwindi Impenetrable National Park (BINP) and that these wild animals are gold mines for the local people because it is from them that the local people are able to earn a dollar from tourists who come to track them.
Also as Jillian Miller, the Executive Director of the Gorilla Organization puts it; Kafuga forest is a buffer zone that is vital for the protection of the Mountain Gorilla habitat.
Many scientific scholars have categorised Kafuga forest as one of the few large expanses of forests in East Africa where there is a continuum from lowland to montane forests with a wide altitudinal range and a Pleistocene refugium.
Part of Kafuga forest is a representative of the Afromontane centre of plant endemism and the northern part of the forest is rich in species of the Guineo-Congolian flora.
Kafuga forest is one of the most diverse forests in East Africa for trees, with over 200 species, 12 being known only from this forest, some 120 species of shrubs, more than 104 species of ferns and more than 1,000 of flowering plants.
In recognition of this wealth of species, Kafuga forest was selected by the International Union for Conservation of Nature (IUCN)'s Plant Program as one of the Africa's 29 most important forests for conserving plant diversity.
Because of the dense cover of herbs, vines and shrubs growing in the valley bottoms, Kafuga forest is the reason of the name 'impenetrable' given to Bwindi National Park. Kafuga forest is the only remaining natural forest with potential for ecotourism.
The forest is surrounded by river Kafuga and its tributaries, with waterfalls on river Murungo along its Northwestern edge.
The forestland cover is mostly mature native trees and thick shrubs with a few patches of grasslands.
However, the integrity and size of Kafuga forest has been diminishing since its establishment in the 1980's, due to illegal human activities in the forest which include, among others, encroachments for cultivation, grazing and lumbering by the neighbouring communities with increased population pressure.
The introduction of tea growing in Kisoro district, has attracted a huge number of more than 250 tea nursery operators and growers, backed by local government officials who established tea nurseries with no clear plans as to where to plant tea thus exerting more pressure on the already encroached Kafuga forest and other pocket forests for farmland.
The agricultural activities taking place especially on the eastern side of the forest and along the surrounding riverbanks is posing a serious threat to the survival of the forest, and the environment at large since it promotes silting of the river.
Being situated amidst a densely populated area, Kafuga forest suffers a lot of encroachment and degradation. For the long-term survival of the gorillas, it is vitally important that they avoid human contact because of the risk of potentially lethal infectious diseases like tuberculosis.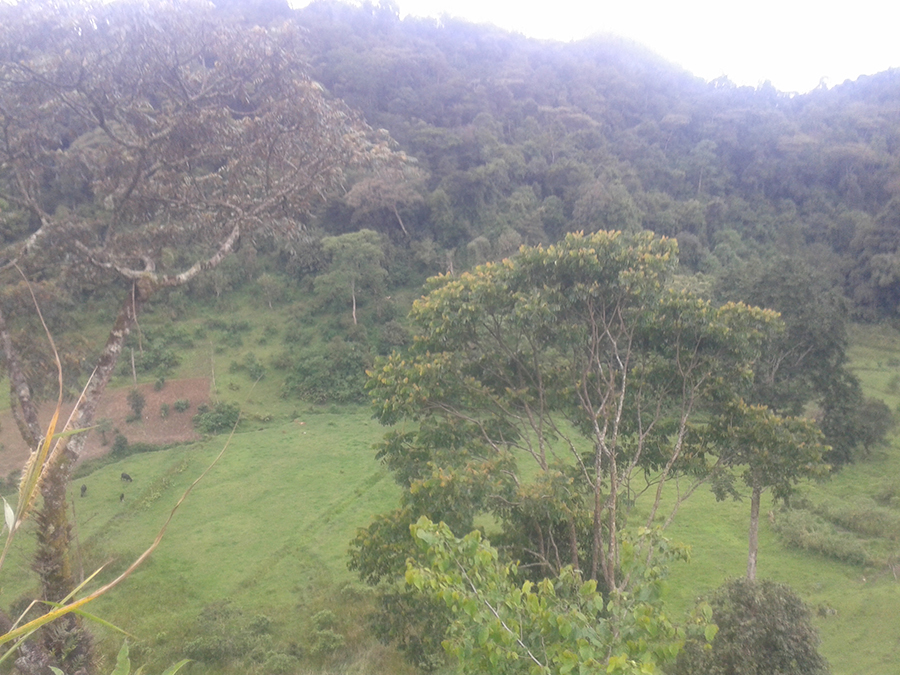 Destroying Kafuga forest would not only wipe out the wildlife in this forest, but also deprive local people in one of the poorest areas of East Africa of a resource that currently provides them with food, medicine, and clean water.
This in turn would increase the risk of illegal incursions into Bwindi for timber, game and honey etc, which could also seriously degrade the gorillas' habitat and heighten the risk to them from human contact.
After realizing that the critically endangered species are under threat if deforestation of Kafuga forest is not stopped, Pro Biodiversity Conservationists in Uganda (PROBICOU) together with her partners such as Nkuringo Community Conservation Development Foundation (NCDF), International Tree Foundation (ITF) and Rainforest Rescue among others have already started the long and challenging journey of working with local communities, leaders, authorities and government to restore Kafuga forest.
This therefore calls for building a strong coalition between the local community, local government, the central government and supportive agencies like the Uganda Wildlife Authority (UWA) and the National Forest Authority (NFA) to map the forest and to protect it permanently as a community forest.
Then there's the matter of a community forest management and training plan to ensure the community's engagement, responsibility, and accountability.
The relevant stakeholders need to agree on a conservation plan for the forest which includes what is best for the forest and the livelihood of those that depend on it.
Things like eco-tourism, trees for medicine, produce like passion fruit and trees that attract honey bees, and how they can be used for enterprise.
The NRM Government therefore should support the efforts of PROBICOU and her partners in empowering the local people to improve their livelihoods through learning new skills, protecting endangered species, raising awareness around a world heritage site, biodiversity, and eco-tourism.
The Government should stop those encroaching on the forest and culprits for example those found felling down trees for personal gain from the forest should be arrested and charged in courts of law.
The Writer works with Pro-biodiversity Conservationists in Uganda (PROBICOU) and can be reached on Tel: +256 (0) 782 393 912 and Email: [email protected]