By Ritah Tugumisirize
Moses Mpabwa is a 24-year-old resident of Nakasero who started playing table tennis aged seven at Nakasero primary school.
He was introduced to this indoor sport by his now retired uncle Jimmy Kiyemba and George Iga one of the best names in the game.
Even at Makerere University Business school, where he pursued a bachelor's degree in Tourism, Moses' love for this indoor game never diminished, in fact it grew.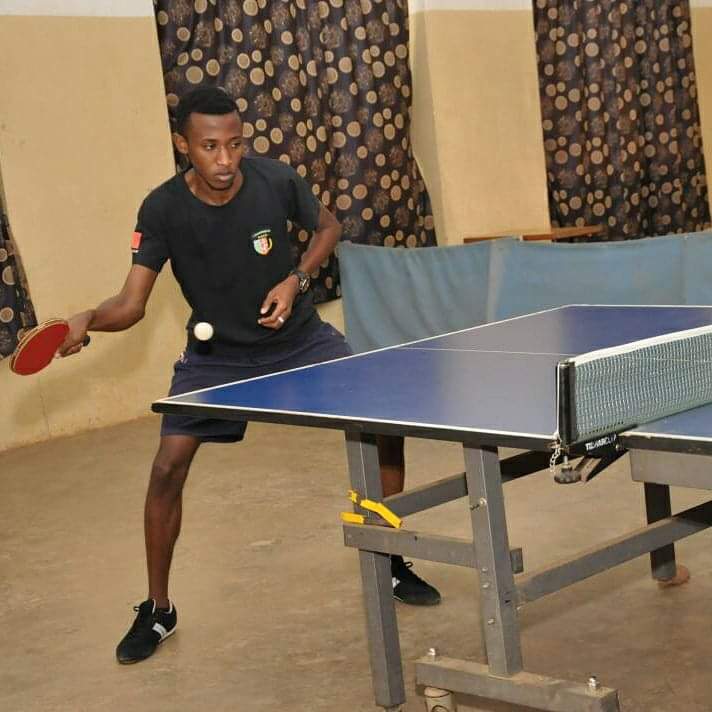 In 2017, as captain, Moses led by example winning gold for his University at the East African Inter University games hosted at Ndejje University.
Through out his growth in the sport, Mpabwa has managed to attract international invitations for some of the biggest tournaments in the world but has never honoured any because of his lack of financial support.
In 2017, he was invited in South Africa and in Dubai the following year, but he never honoured any because of lack of funds.
The most recent letter he says came from New York where he was invited by one of the biggest table tennis clubs in the united states to take part in their April and March tournaments. He says he needs not less than $3000 to meet his travel requirements but fears he might fail to raise it.
He has already approached different offices including the Uganda Table Tennis Federation for financial support but is yet to get a response.
"The Westchester table tennis school is one of the biggest table tennis schools in the United states, their tournaments take place at the end of every month, and I have only a few days to get done with my documentation, but also train, I am running around offices hoping to get some money," Moses told Nile post.
Mpabwa also gave his views on the state of the game in Uganda.
"We do not have enough government support, we do not have a permanent structure for the game, we don't have enough coaches to spread the game… so there are a lot of challenges limit the growth of table tennis in Uganda."
The New York Westchester tournaments wll take place at the end of March and April and that leaves Moses with just over a month to get all his paper work done and get a shot at the his first international outing.