By Arnold Agaba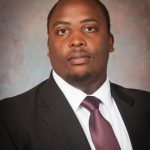 Tourism and export trade are crucial components of Uganda's economic development agenda. The revival of the national airline by government is touted as a strategic infrastructural investment aimed at enhancing the country's capacity to harness its tourism and export trade potential. At the planning stage, the overall theme identified by the National Planning Authority was the need to boost the connectivity of Uganda to lucrative markets and tourist sources. Whereas easing transportation of tourists, investors and exporters is ideal, flight convenience is only one segment of how the airline should be exploited to benefit Uganda.
The airline is an opportunity for Uganda to leverage interaction with millions of passengers by marketing and promoting Ugandan products. To this end, a blend of strategic advertisement, exhibition of the country's tourism and business profile, culinary delights sourced from the nation's farms and a package of Ugandan entertainment should be woven into the inflight experience for Uganda Airlines' passengers.
Customer inflight experience will be critical for developing customer loyalty and for situating Uganda as a preferred leisure destination but, stimulating traffic and building customer loyalty are particularly important now that the Finance minister Matia Kasaija has announced that the 2020 middle income status goal will elude Uganda. The minister's revelation implies that Uganda Airlines will have to predominantly rely on foreigners for its traffic since fewer (than anticipated) Ugandans may be able to afford leisure air travel.
Interfacing with passengers will be the first opportunity for Ugandans to exploit and benefit from the airline. The government must capacitate Ugandan producers to penetrate the lucrative markets by hawking Uganda and its products to the airline's passengers. For instance, if Ugandan music is offered as inflight entertainment, that music will be able to be or heard by a new market previously unacquainted with it.
So, promoting Ugandan made products on the airline is in fact congruous with the theme of connectivity identified by National Planning Authority since connection can be viewed both as a physical linkage and as the creation of traction for Uganda's products in impermeable markets. The Ugandan business and entertainment communities should therefore treat the airline as an invitation to increase the exposure of their products and should prepare themselves accordingly.
Airlines around the world seek to provide unique inflight experiences such that they can differentiate their services and enhance their market competitiveness. But inflight experiences are also often designed to communicate different messages to the passengers depending on the interests of the airline and its target market.
Once Uganda Airlines is airborne, it should not be an exception on how it interacts with its passengers. Airline business is costly and, Uganda will spend heavily to prop up the airline in the initial stages. Although it will take a while for the airline to gather momentum and achieve a self-sufficiency and profitability, Uganda can begin to enjoy a return on investment in incremental benefits by utilizing the marketing opportunity nested in passenger inflight experience.