Government has projected that the 2021 general elections will cost Shs 700 billion which is a tremendous increase from the Shs 419.9 billion that was spent on the 2016 elections.
The electoral roadmap is already out and the speaker of parliament Rebecca Kadaga has given the Justice minister Maj. General Kahinda Otafiire up to April to table electoral reforms.
This means that country is already gearing up for the 2021 general elections.
Already some aspiring candidates have started combing villages to do mobilisation work.
Yet to be able to do this, they have had to fork out millions of shillings to oil the palms of the voters. In 2016, one report noted that candidates spent an average of Shs 50 million to run the campaign.
It is almost impossible to run a political campaign in Uganda without spending huge amounts of money straight from party structures to the Electoral commission.
In 2016, the NRM hiked nomination fees for candidates that sought to run on the party platform.
Persons vying for the presidency and for the chairmanship of the NRM parted with Shs 10 million while those gunning for parliamentary seats paid Shs 2 million.
NOMINATION FEES FOR NRM ASPIRING CANDIDATES (2015)
| | | |
| --- | --- | --- |
| S/N |                           OFFICE |               FEES |
| 1. | PRESIDENT | Shs.10,000,000 |
| 2. | NATIONAL CHAIRMAN NRM | Shs.10,000,000 |
| 3. | 1ST NATIONAL VICE CHAIRMAN | Shs.5,000,000 |
| 4. | 2ND NATIONAL VICE CHAIRPERSON (FEMALE) | Shs.5,000,000 |
| 5. | NATIONAL VICE CHAIRPERSONS (EAST,NORTH,WEST, CENTRAL, KARAMOJA,KAMPALA) | Shs.2,500,000 |
| 6. | MEMBERS OF PARLIAMENT | Shs.2,000,000 |
| 7. | LORD MAYOR | Shs.1,500,000 |
| 8. | LORD COUNCILLORS | Shs.200,000 |
| 9. | LC V CHAIRPERSON. | Shs.1,000,000 |
Tanga Odoi, the chairperson of the NRM Electoral Commission decried the commercialisation of politics adding however that it was inevitable.
"No way can you convince me that you will make posters by speaking to the wind or that you will traverse the constituency without transport," he said.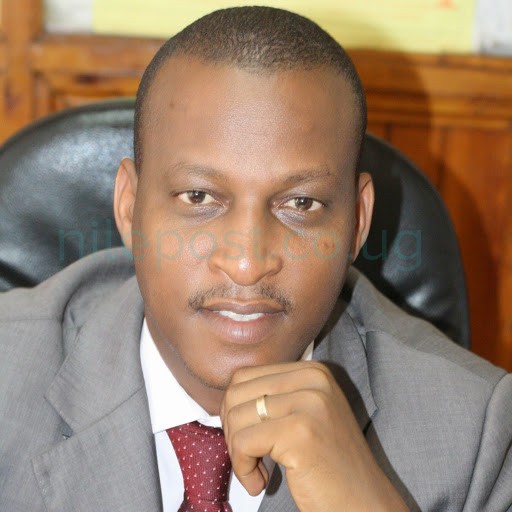 Jotham Taremwa, the spokesperson of the Electoral Commission said nomination fees are part of the electoral process and the same applies to mobilising signatures.
He said the nomination fees by the electoral commission are within the law passed by parliament.
ELECTORAL COMMISSION NOMINATION FEES
POSTION                                                              FEE                                               SIGNATURES  REQUIRED
1.     PRESIDENT
         20,000,000
 
2.     MP
         3,000,000
 
3.     DISTRICT CHAIRMAN
 
 
 
 
 
 
 
 
Some feel that  such fees disadvantage people that cannot afford them.
Many people are overcome by the urge to join political offices and rarely focus on expenditures.
A case in  point is Maureen Kyalya the only female contender in the 2016 general elections who in less than a month on the trail almost gave up after she faced financial constraints.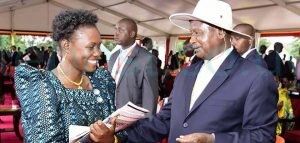 A candidate is also expected to have handlers in the form of agents to help run the campaign period, print posters for advertorial purposes, hire P.A systems for rallies among other expenditures.
During the 2011 presidential elections, NRM budgeted for Shs 65 billion for parliamentary and local council elections, with each flag bearer receiving Shs 20m, Woman MP Shs 50m, and LC-V candidate Shs 50m.
The candidates had to raise the rest of the money.
The leading opposition party, Forum for Democratic Change (FDC), budgeted Shs 23bn for the 2011 general elections (DP) Shs 9 billion and Uganda Federal Alliance (UFA) Shs 4 billion.
It is believed that the sum total for election campaigns continues to rise considerably as the monetisation of Uganda's electoral process increases. But who is to blame for such a culture?
"A vote is a bargaining tool . Don't give it for individual gain in form of handouts but for public service. If you sell your vote, don't ask for returns," Taremwa said.
Ugandan laws are against any financial actions that influence the outcome of an election.
Article 68 of the Parliamentary Elections Act, 2005, deals with bribery. but who determines when it is bribery or facilitation to the campaign process?
However, a number of reasons explain why Uganda's politics is commercialised including failure on law implementation, breakdown of trust in the democratic process of the election, which has led to voter apathy that many are willing to trade their vote for a kilo of sugar;