DAVID MUWANGA
Contrary to the experience of many African countries, opposition coalitions are becoming a
frequent feature in the East African states especially in Kenya, Tanzania and Uganda.
The first elections in Uganda prior to independence saw the Democratic Party as the largest political party. However Uganda People's Congress (UPC) also existed.
The party formed an alliance of convenience with Kabaka Yekka (KY).
The alliance enabled the late former president  Milton Obote become the Prime Minister of Uganda. He promised to preserve the Kabaka status in Buganda. UPC was also born out of a coalition of smaller parties that came together under the leadership of Milton Obote.
The KY party was hurriedly formed shortly before the elections as a political movement to advance the interests of the Buganda kingdom in the emerging new nation Uganda.
A political alliance was formed between KY and UPC to defeat DP. After the 1962 elections, UPC and KY formed a coalition government and Obote, head of UPC became the prime minister.
A year later Obote nominated the Kabaka of Buganda to serve in the ceremonial position of president of Uganda and parliament concurred.
However this political marriage started souring when Obote championed the seceding from
Buganda the Buyaga and Bugangaizi reverting them to Bunyoro.
As a result, the UPC, KY alliance was short-lived. This is because KY was traditionalists-leaning, the party suffered following the abolition of kingdoms in 1966.
Even then majority of its members had crossed to UPC.
Political coalitions were reintroduced in Uganda by the concerted efforts of civil society to facilitate coordination between parties.
The 2016 Democratic Alliance was the most cogent collective in Uganda.
However this broad alliance also fragmented just three months before the elections as the Forum for Democratic Change (FDC) pulled out over the selection of the joint presidential candidate.
A political alliance is an agreement for cooperation among different political parties on common political agenda often for purpose of contesting an election to mutually benefit by collectively clearing election threshold or otherwise benefitting from.
With the recently launched Democratic Party (DP), Peoples Development Party (PDP) Social Democratic Party (SDP) and Truth for Justice (TP) 20121 election campaign strategy, on each of the elective position, the alliance wants to present a single candidate to stand against NRM on the basis of which political party is strong in the region.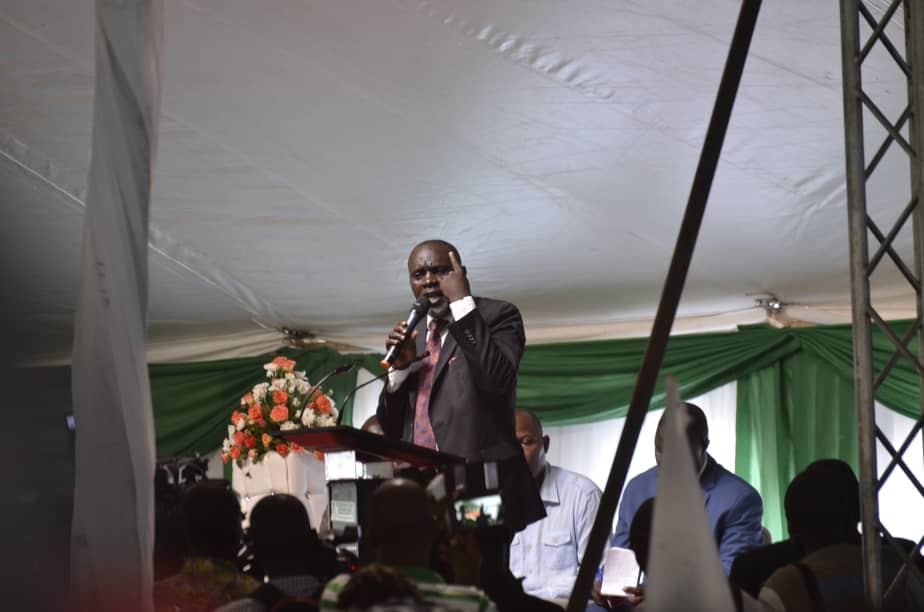 According to PDP president Dr. Abed Bwanika, Buganda, Acholi, Busoga, Sebei, and parts of
West Nile be left to DP since their research showed that DP is strong in the regions.
They proposed that Kigezi, Ankole,Toro, Bunyoro and parts of Teso be left to the Form for Democratic Change (FDC).Uganda Peoples Congress (UPC) should be offered Lango,Karamoja and parts of north eastern while Muntu's party , Alliance for National Transformation (ANT) can settle for Rwenzori and West Nile sub-regions.
When elections are held on that regional basis, it is an indication of Uganda falling back into
tribalistic conflicts.
One region will ultimately hate another region for not voting the candidate as fronted by the coalition. If for example the coalition has fronted Mr X to stand against the NRM candidate and the people of that region vote for another candidate, isn't this sowing hatred among the people of Uganda hence tribalism?
Pundits have also criticised coalitions for taking a lot of time in the processes of making decisions for projects meant for all people for example in times of disasters like the recent Bududa floods where many people died.
This is because compromises that satisfies everyone is time consuming and certain issues or problems may take time to be solved as they become difficult to negotiate.
Ultimately, issues of national interests will be kept aside for accomplishing regional interests and this could include projects like in infrastructure development, the coalition may favour constructing roads in a region that voted most thus hampering national development.
Alliances are considered to be less stable and are more likely to fall apart compared to the NRM system of governance.
Although you get a stronger government with a majority coalition than a party trying to ruling with a minority, but the NRM is different, the party has brought on board several opposition politicians who are holding powerful government positions.
There is also fear that political alliances are in most cases less stable. This is a big unknown to my fellow Ugandans.
Each of the party does not know what its going to get. They are just formed because there had no majority opposition MPS in parliament.
Experts also contend that a coalition is more likely to fall apart and break up than a political party that works with the opposition. In addition alliances are less accountable.
Who do you hold for mistakes at the next election?
If there more than one party in government, politicians can easily just say it wasn't us, it was the other party members or any other excuse thus reducing their accountability to both parliament and the electorate.
Coalitions have got very strained relationships. The danger of a coalition for smaller political parties in Uganda is that the smaller party may have to sell out some of their principles to keep the coalition happy.
This is negatively affects the smaller party since they have to (okwegula), that is they have to expose their confidential information to other parties.
This does not only put the party at risk of being undermined but also angers the party members.
This results into some people within the party to take a stand against the coalition leaders.
A political system as set up by the NRM preserves a real inter-party competition and it has been demonstrated that a citizen-elected president compared to the coalition elected president can have a larger effect on the country's policy formulation and development among others.
The advantage is that the political parties are fighting a very strong NRM that they can't win.
The writer is a journalist