A group of over 20 activists have on Thursday morning stormed the British High Commission offices in Kampala, protesting what they call as UK's interference in the internal affairs of Uganda.
Calling themselves the NRM Social Media Activists(SOMA), the group  dressed in yellow attire and yellow berets with President Museveni's photos  carried placards with words; " Back off Dr.William. You are not Ugandan."
The group which did not have a clear leader said it was wrong for the UK parliament to meddle into Uganda's affairs yet the East African country is a sovereign state.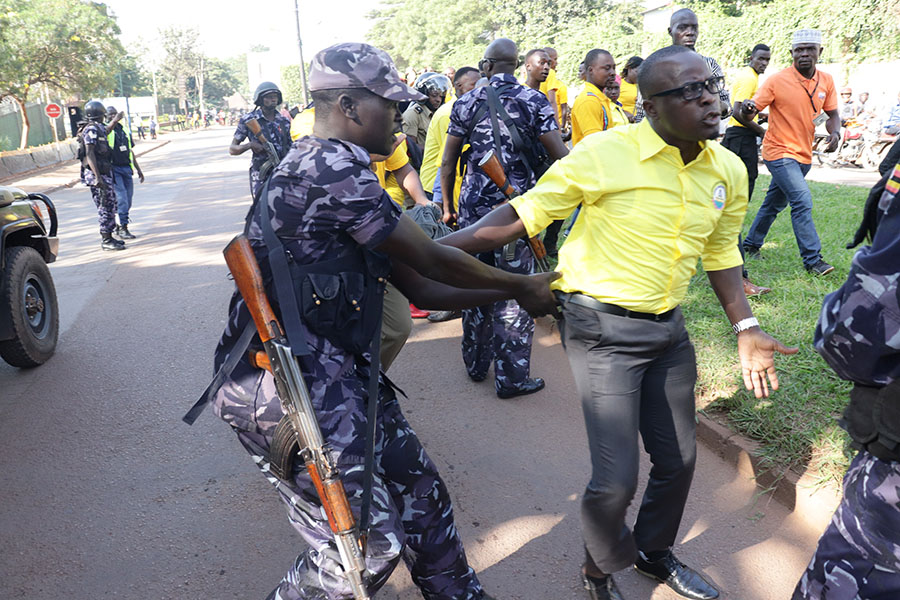 However, police commanded by Kira Road DPC Michael Kasigire swung into action to arrest the group members but there a scuffle as the protesters engaged police in running battles.
Later, over five of the protesters were arrested and driven to Kira road police station.
Kampala Metropolitan Police spokesperson, Luke Owoyesigyire confirmed the arrest of three members of the group.
"They were arrested for inciting violence. They are currently recording statements to see the next course of action,"Owoyesigyire told the Nile Post.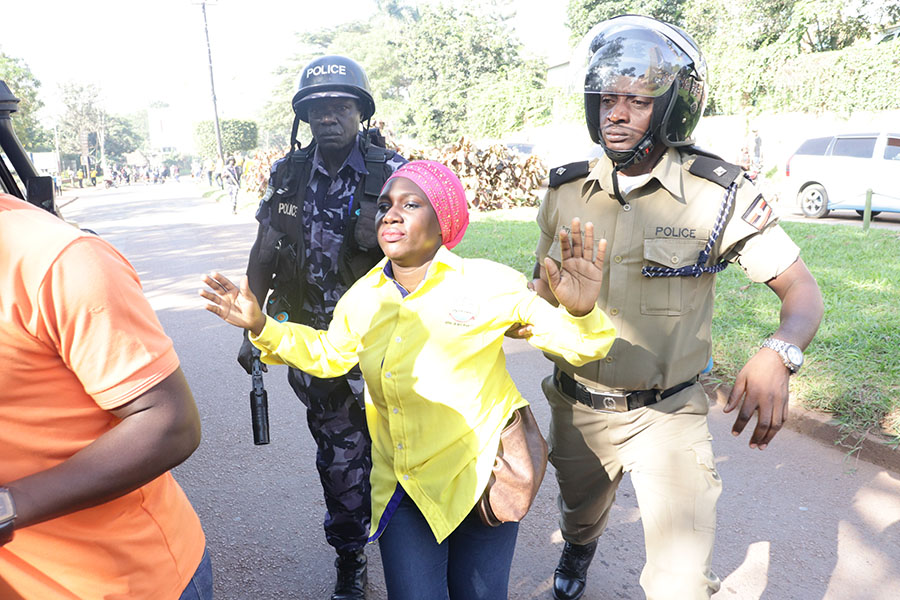 The UK parliament after a motion by Dr Paul Williams from the Stockton South Constituency debated what was termed as Uganda's declining credentials.
"Serious concerns have been raised internationally about the Ugandan Government systematically undermining democracy in their country," Williams said.
During the debate, the MPs denounced the continued harassment of opposition figures in Uganda among other key issues.
"Our strong, genuine friendship and partnership enables us to develop a wide range of mutual interests and to speak frankly to each other about issues of mutual concern, whether in a bilateral context or in the Commonwealth," said Harriett Baldwin, the  UK minister of State for Africa.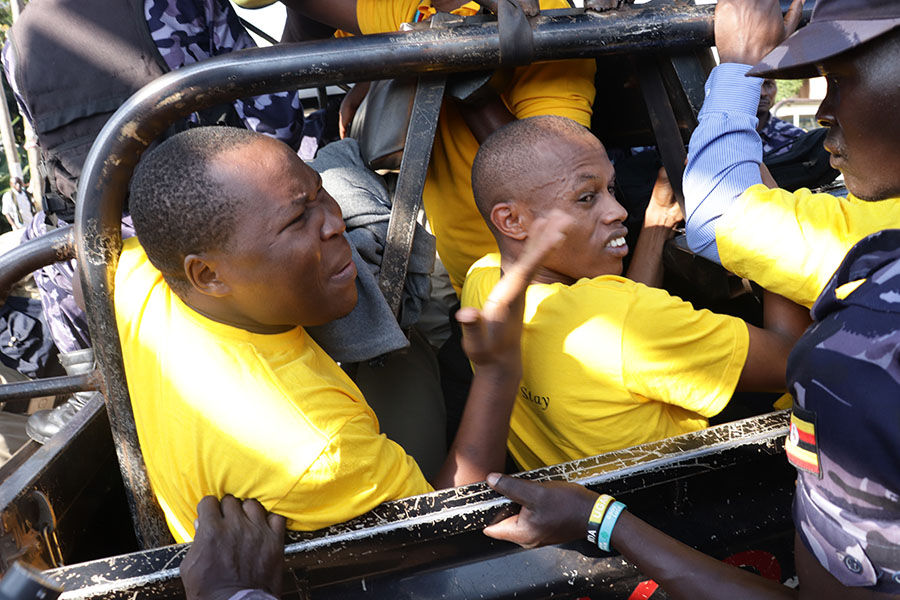 However, the UK legislators said that as a sovereign and democratic nation, the Ugandan government ought to deal with the matters concerning their own country.
The Ugandan government has since blasted the legislators from the UK parliament for meddling into the affairs of a sovereign state.