The Minister of Health Dr Jane Ruth Aceng met a delegation of Chinese Health experts led by Chinese ambassador Zheng Zhu Qiang to discuss Uganda's Ebola preparedness and areas of support.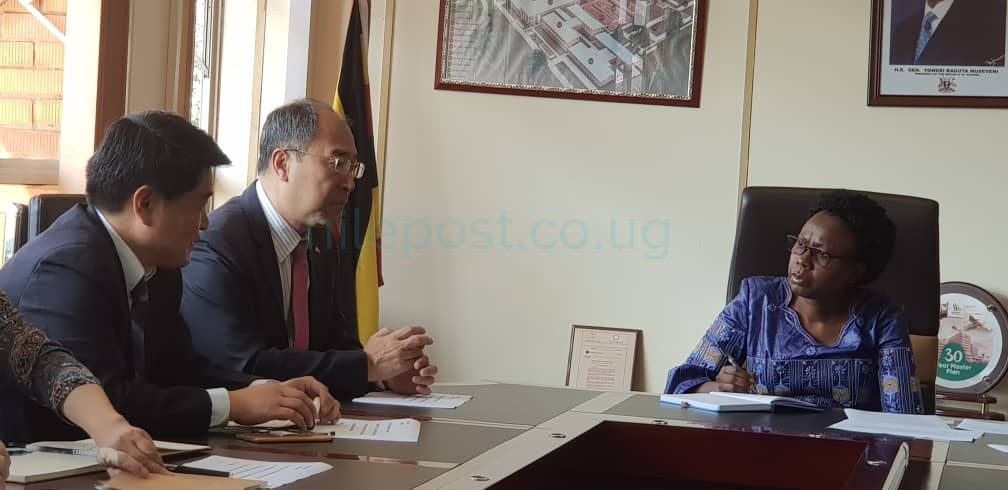 Dr Aceng, who received the Chinese delegation that has visited some high risk district, asked the Chinese government to support Uganda's four priority areas of ; building a Centre for Disease Control, Mobile PCR lab and Border health support.
Chinese ambassador Zheng informed the health minister that they have taken note of their key priorities and challenges but will report back to China for a support decision to be taken.
"Hon Minister you a right about Ebola screening because the Ebola out Outbreak in DRC has coincided with elections so we need to have a combination of interventions. We shall raise our request to our government back home." Zheng said