The Speaker, Rebecca Kadaga, says Parliament will amend the necessary laws in a bid to ensure safe transport on the lakes around the country.
She notes that many Ugandans who use water transport, especially fishermen, face many risks on the water, which would otherwise be averted with an improved law.
"The Act we are using is from 1904 and we have not amended the Vessel Act ever since. It is a matter we need to attend to, to make maritime transport safe," Kadaga said.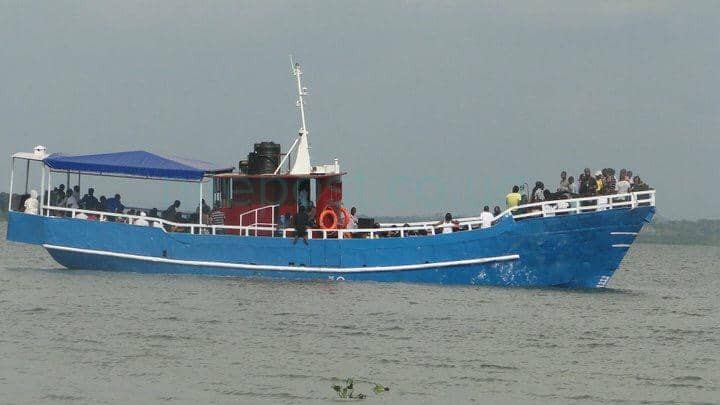 The Speaker made the remarks in a condolence message to the families of the victims of the boat accident that occurred on Saturday, 24 November 2018, claiming the lives of over 30 Ugandans.
Kadaga said the boat tragedy is likely to affect the domestic tourism potential adding that with a revised law in place, marine tourism can boost the country's economy.
"I pledge that Parliament will expeditiously plug any loopholes in the laws that regulate the management of water transport in our country as soon as they are presented by Government for consideration," Kadaga added.
She also condoled with victims of the Busiika rally accident that occurred on Sunday, 25 November 2018 leaving one person dead and nine others injured.
Bududa Landslides
In another development, Kadaga says the recurring landslides in Bududa have become a major concern, adding that the 'sticky issue' is being investigated, with a report expected by the end of the week.
"I have instructed the Presidential Affairs Committee to go to the ground, evaluate the situation and present a report by Friday this week so that we can take immediate action," says Kadaga.
She adds that the Parliamentary Committee has also been tasked to visit the resettlement area in Kyangwali and investigate claims of evictions of victims of the landslides from their current settlements.
Kadaga was responding to the issues, on the side-lines of the 2018 Annual Women Leaders Global Forum being held in Reykjavík, Iceland.