The Uganda Wildlife Authority (UWA) has embarked on using helicopters and drones  to track and stop smuggling of wildlife out of the country. The body is confident the aerial plan will play a big part to to detect the cross border vice.
The Director Conservation at UWA John Makombo applauds the introduction of aerial surveillance to help combat the illegal trade which has been a challenge for UWA officials.
UWA has now decided to team up with Uganda Financial Intelligence Authority to train bodies like URA and Civil Aviation Authority within Kenya and Uganda at Hotel Africana in Kampala from 19th -22nd November 2018.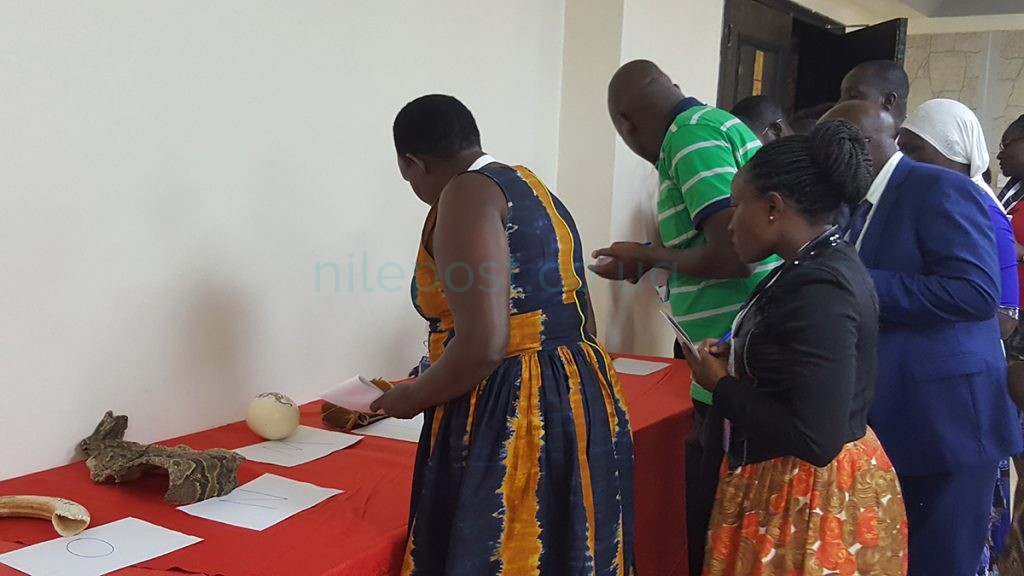 Participants will have a chance to observe how different wildlife species are captured, packaged and smuggled out of their respective countries. Most are usually packed like gifts in belts, crafts, bags and necklaces.
Makombo believes the helicopters and drones will help to monitors areas under threat like national parks to prevent the smuggling.
The target species by smugglers include ivory and pangolins which endangers rhino's, elephants and pangolins.
A recent report by the Uganda's Financial Intelligence Authority (FIA) indicated the country loses close to 2 billion shillings annually in wildlife offences from commercial poaching to hunting. Globally, 60% of wildlife species have been lost.