The judiciary has registered reforms which have helped the institution improve service delivery as well as saving resources, a new report has revealed.
The reforms, according to the report include centralisation of bank accounts managed by Uganda Revenue Authority (URA) for bail deposits by litigants and other revenue collections after closure of all other accounts thereby saving the judiciary revenue loss arising from multiple bank charges.
Statistics show that bail deposits increased from more than Shs2.1 billion in 2016 to Shs 3.2 billion by June 2017 (48 percent to 58 percent); security for costs rose from Shs 3.4 billion to more than Shs18.5 billion while security for costs increased from $28,500 to $116,000.
To ensure maximum tax collection for government, the judiciary accounting officer, (Kagole Kivumbi) made it a requirement for all staff to furnish administration with tax identification numbers, National Social Security Fund numbers before accessing salaries to enable the institution make remittances.
"In 2016, there were 520 members on the contract, some had salary arrears of up to seven months. However, there has been a major weeding out exercise of the payroll consisting of administrative staff and judicial officers up to the level of registrars stand below 1700 staff members. The clean-up has freed up millions of shillings which has now been directed towards judiciary's core activities," reads the
mini-report adding that more than 250 staff members have been confirmed in service.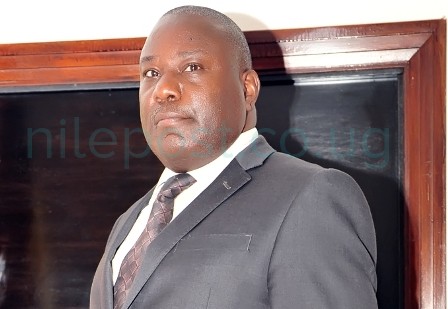 The judiciary report shows that requisition and accountability for funds is centrally done and disbursements to individual accounts to ensure accountability.
Among other reforms, the judiciary resource management has been streamlined to promote prudent handling of finances which enabled numerous activities to be implemented without affecting others
including rehabilitation of judiciary headquarters, transport of judicial officers and furniture for courts.
Other achievements include centralised open registry for proper records management, close monitoring of staff using attendance register system and identifies.
"Incidents of missing files from the courts has become a thing of yesterday due to the disciplinary hand of the permanent secretary. At least 18 support staff members have over the past two years been
interdicted over cases of indiscipline," reads the report adding that the judiciary archives have been re-organised to be accessible to allow students and other people easily access the records.
According to  Solomon Muyita, senior communications officer, the judiciary is banking on the effort of Kivumbi to realize three key priorities which include the enactment of the administration of Judiciary Bill into law, the automation of courts and provision of equipment as well as security and transport to all judicial officers.