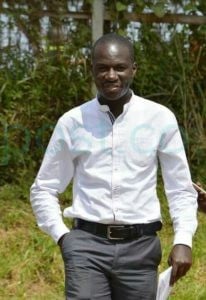 Last month there was an Inter parliamentary Union (IPU) meeting where the Ugandan delegation led by the speaker was at the top of the campaign never to debate issues concerning homosexuality again at the Union.
The vote was taken and the side that such issues shouldn't be, emerged with the strongest voice. It was after this that Winnie Byanyima who never hides what she feels regardless of what the population thinks about her opinion, castigated the speaker on her twitter account for the stand taken by the Ugandan delegation.
I have got information that the next Bill to be debated when parliament opens is the sexual offences Bill. Reading through the bill that was laid on 14th April 2016, I disagree with some other parts but let me at least let you know about this contentious Bill in light with the homosexuality Bill.
Part 16 of this Bill states in part (a) and (c) in particular that; (a) Any person who has carnal knowledge of any person against the order of nature, (c) Permits a male or female person to have carnal knowledge of him or her against the order of nature commits an offence and is liable to life imprisonment.
When Mr. Museveni was signing the failed Ant homosexuality Bill into law in 2014, he advised the young people against the unnatural ways of having sex. I remember a viral video on social media where he said that the mouth was for eating and not sex and went ahead to put it to many local dialects like he always does for everyone to understand in his or her local language.
I am an adult but not in his age bracket and therefore the way I and other young people might be doing sex is (for my case heterosexual) might never have been discovered in his years because I believe that sex is evolutionary and it's not static. People are bound to finding out new methods and mechanisms of having it more interesting. If for example, I am to take the use of the mouth to be only for eating food then many young people including myself are all committing unnatural sexual offences this cant warrant me death and I would oppose it all my life.
This is because my bedroom with my partner/s is mine and my privacy must be key we can't have a regime repress on the street and in our bedrooms above all on our sexual life but most importantly on the parts to use and not use when there is even consent between two adults.
Leaving the Museveni talk alone I also don't actually think that it is the mouth sex that this Bill is calling for life imprisonment but rather the unnatural offences to me that can cause life imprisonment based on this legislation and our history with legislation on homosexuality, I don't think that we are talking about the mouth but rather the homosexual relationships.
Though I never mind about what homosexuals do but I think a law against them should be constituted openly (if it is what the government and the people of Uganda want) such that those who support and those ant all bring in their reasons for and against rather than hide under the sexual offences bill to achieve a law against homosexuals and those who think it is normal.
Having been drafted in 2015, a year after the foiling of the ant homosexuality law and knowing partly how this regime operates I bound to think that this law is being done to achieve appoint on the proponents of homosexuality and also remain in good books with the international community. Therefore government should be more open than tip toe using this coming bill to achieve the contentious law against homosexuals.
Brian Atuheire Batenda is a political and Human rights activist