Isabel Asiimire
Associate at Pace Advocates
The 21st century has witnessed a massive influx of Asian migrants swarming African countries for work and employment and Uganda has not survived this. Every day several Indians, Koreans and Chinese land in the country in pursuit of work. Some are here under the guise of inter-governmental projects and others come through private arrangements.
No doubt, their presence may have registered more good than harm with visible economical development and infrastructural enhancements over the years, since they possess the machinery and workmanship to drive these projects.
The Asian 'invasion' is part of a second wave after former President Idi Amin Dada (R.I.P) ordered all Asians without Ugandan citizenship out of the country.
Uganda's generally welcoming immigration policy and the friendly nature of her people have seen more and more people flock the pearl of Africa in search of economic opportunities, tourism and many other activities.
The flood of visitors, temporary and permanent forced a re-evaluation of the Ugandan immigration policy.
Section 53 of the Uganda Citizenship and Immigration Control Act states that, "Subject to this Act, no person shall enter or remain in Uganda unless that person is in possession of a valid entry permit, certificate of permanent residence, or pass, issued under this Act". This statutory provision applies strictly to aliens in Uganda. The same Act defines an alien as any person who is not a citizen of Uganda.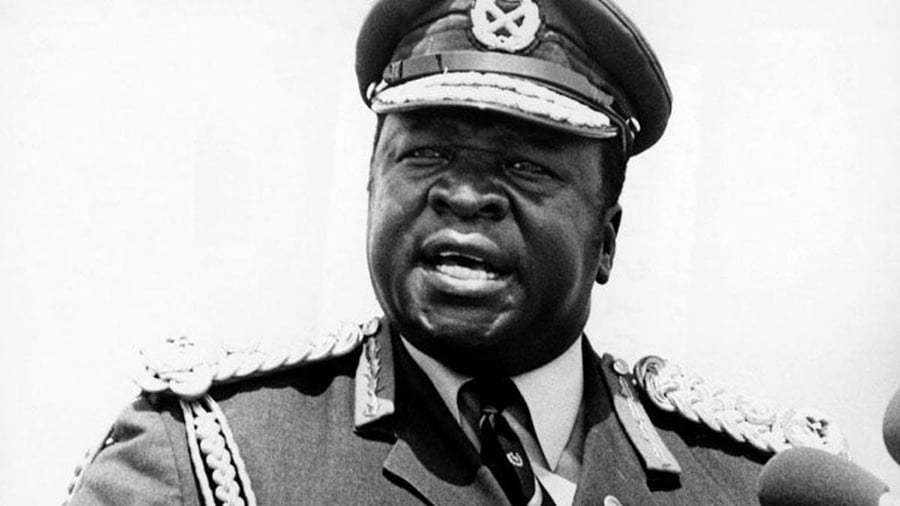 One may become a citizen of Uganda by birth, registration or naturalization. A Non Ugandan may however also adopt Ugandan citizenship in addition to their original citizenship by the principle of Dual Citizenship. Dual Citizenship means the simultaneous possession of two citizenships of which one is Uganda.
Initially, obtaining dual citizenship in Uganda was expressly prohibited by the Uganda Constitution. Article 15 (1) of the Constitution stated that, "Subject to this article, a Ugandan citizen shall not hold the citizenship of another country concurrently with his or her Ugandan citizenship". To this extent, one would only possess Ugandan Citizenship.
For any foreigner who wished to acquire Ugandan citizenship, it was a requirement to first denounce their foreign citizenship before acquiring Ugandan citizenship.
This legal restriction however become a stumbling block to many foreigners who had lived in Uganda for long and desired to obtain Ugandan citizenship. It was also a hurdle to Ugandans in the diaspora as well who risked losing their Ugandan citizenship if they acquired citizenship from their countries of residence.
Oppressed Ugandans in the diaspora however petitioned the government of Uganda to review the immigration laws in regard to dual citizenship and do away with the stringent rules.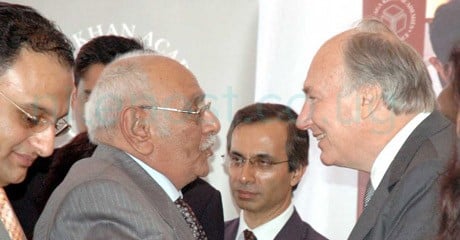 Until 2009, dual citizenship was prohibited in Uganda by Article 15 of the Constitution. Article 15 was amended by Constitutional Amendment of 2005. Pursuant to which the Uganda Citizenship and Immigration Control (Amendments) Act 2009 was enacted providing for dual citizenship and Uganda joined the rest of the world as one of the countries where one can simultaneously be in possession of two citizenships.
The Uganda Citizenship and Immigration Control (Amendment) Act, 2009, states that, "a citizen of Uganda of 18 years and above, who voluntarily acquires the citizenship of a country other than Uganda may retain the citizenship of Uganda."
The act benefits many, but came along with pressing factors especially for Ugandans living abroad. In March 2015, it was reported on the Permanent Mission of the Republic of Uganda, New York website that the Ugandan diaspora community were seeking to raise 10,000 signatures in a petition that aimed to compel the Minister of Internal Affairs the Government of Uganda to amend the Citizenship and Immigration Control (amendments) Act 2009.
The goal of this petition was to compel the Government of Uganda to change the Citizenship and Immigration Control (amendments) Act 2009 which currently required Ugandan citizens who desired dual citizenship from another country to first give written notice to the National Citizenship Board in Kampala failure of which led to the loss of Ugandan citizenship.
The law required children born of Ugandan parents living abroad, who naturally acquired citizenships of foreign countries either by virtue of birth or parents dual citizenship, not be considered Ugandan. As such, these children are not eligible to apply for Ugandan citizenship until they are 18 years old. In effect, these children, Ugandan by heritage, could only study or conduct business in Uganda on foreigners' permits, and were thus treated as foreigners in the country they called home. The Ministry of Internal affairs took these proposals under advisement.
This change in the law on dual citizenship worked well in granting migrants and immigrants opportunity to live, work and stay in Uganda for as long as they desired since they now have the option to adopt Ugandan citizenship in addition to their original citizenship.
In addition to dual citizenship, the Ministry of Internal Affairs devised both short term and long term remedies to visiting Non Ugandans suitable for all their stay. The Directorate of Citizenship and Immigration now offers short term remedies like Special passes that can be either 3 months or 5 months long, 6 months' work permits and monthly visas.
For Non Ugandans with long term plans like employment and investment in Uganda, there are options to obtain work permits of up to 36 months legal stay in Uganda upon satisfaction of all pre-requisite requirements.
The legal framework has also evolved to create room for Non Ugandans to accommodate their families and immediate dependants. A Non Uganda who possesses a spouse, or child(ren) may obtain a permit/pass granting him/her legal stay in Uganda and use that permit/pass to obtain dependant passes for his/her spouse and/or child(ren). Applications for dependant passes usually call for documents like marriage and birth certificates or adoption orders for adopted child(ren).
With this the foreign community was accorded an opportunity to move to Uganda for work, employment or otherwise without having to worry about the families they left behind.
Technological advancement is also greatly responsible for the increase in migrants and immigrants in Uganda. Previously, the processes of obtaining permits, passes and other immigration remedies was quite stringent and complex due to its manual procedure involving hefty documentation and lengthy queues.
Currently, the processes are digital and electronic. All applications for permits, visas and passes must be made and submitted electronically through the immigration website. Correspondences and queries are handled thereon until the application is approved.
Common requirements for applying for permits, visas and passes include but are not limited to a non-refundable fee, a valid passport (biodata), a recent passport size photo graph, a contract of employment/appointment letter in case the applicant is an expatriate employee, organizational Tax Clearance certificate, Bank statements, a letter of conduct from Interpol or home Police and security bond payment.
A security bond is a payment made as a form of binding pledge to the government in case the applicant breaks the law or in conditions that may require government intervention. Usually the security bond is refundable if the permit expires with no such occurrence.
All documents that are not originally in English must be translated into English and a certified translation attached to the application. These requirements vary depending on class, time/period applied for and type of applicant. For instance requirements of a diplomat will vary from those of an ordinary individual.
Where the applicant is applying under an entity like a company of other organization especially as an employee, the entity is required to obtain an organizational code for purposes of these applications. To get one, the company submits its registration details to the Directorate of Immigration as required and is given a code upon satisfaction.
The individual application then submits his/her application by use of the organizational code and their permit will be given in affiliation with the organization.
Applications once submitted may be deferred, rejected, cancelled or approved,
An application is deferred is it has not fully satisfied the necessary requirements, usually the application has the option to login and modify the application by making good of the missing requirements of giving logically explanation to warrant an approval. The modified application is then re-submitted for approval until the same is granted.
When an application has totally failed to satisfy the necessary requirements, and the applicant is not showing interest to defend the application, the approving committee at the Directorate of Citizenship and Immigration may reject the application and inform the applicant of his/her right to lodge an appeal within 30 days from the date of rejection.
Cancellation is usually done/initiated by the applicant him/herself for whatever reason and once an application is cancelled it ceases to exist and is done away with.
Once approved the concerned applicant proceeds to pay the required application fees, verifies the receipts of payment and presents his/her application documents, approval letter and verified receipts to the concerned immigration officers for collection of whatever was applied for.
The approved and collected permit/pass is valid for the granted period and any day after the period has expired is an illegal day lived in Uganda by the applicant unless he/she has obtained temporary legal stay like a special pass to enable him/her process and obtain further legal stay or extend/renew their permit/pass.
Should the foreigner stay in Uganda without legal justification like pass/permit, he/she does so at the risk of being deported back to their country of origin in accordance with Section 60 of The Uganda Citizenship and Immigration Control Act.