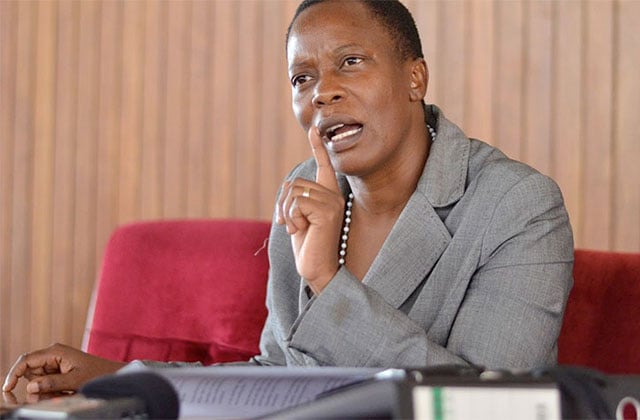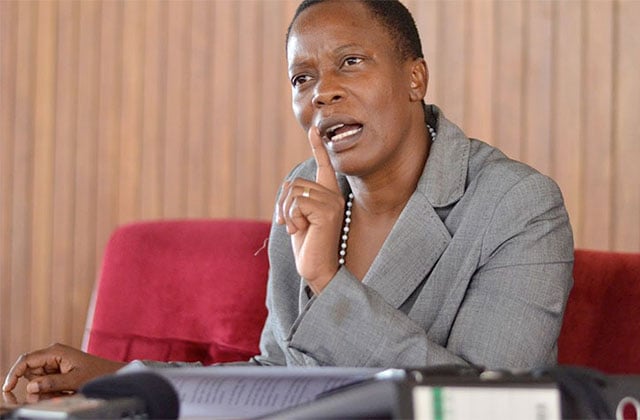 BETTY NAMBOOZE
Yesterday, I wrote a public letter to my brother and leader General Mugisha Muntu the obvious leader of the new party under formation.
My intention was to air out my genuine and honest concern on the happenings in the Opposition especially in relation to the formation of a new party and our relationship as an opposition that is advocating for working together.
Secondly, I wanted to check out if indeed we have a third force under formation,a formation that would handle things a bit differently from what we have,with a new approach to issues, a party that would mirror the image General Mugisha Muntu is struggling to put out there; of decency, tolerance, non violence, listening and responding to others with respect and courtesy.
JEEMA is one party that has tried on this issue of morals…for sometime I have silently been burning with an idea of moving closer to JEEMA but one thing somehow puts me at a distance, however I find a lot of peace talking politics with Kyanjo and I confide in him a lot.
Dr Col.Kizza Besigye is my friend and everybody knows that but we almost fell out in the 2016 elections due to the way his supporters and aides handled the Go Forward team and Amama Mbabazi.
I didn't find merit in attacking Mbabazi in particular. I thought in Mbabazi we had a route through which we in the Opposition would show people imprisoned in NRM that they are welcome to the to our side.
I talked to Dr. Besigye about this and he silently talked and counselled his people.
Don't forget easily, I went public about it and wrote about the same in both main and social media.
I supported Besigye, yes, but I didn't want our campaign to target Mbabazi more than Museveni.
I was misunderstood and heavily attacked by my own and fellow supporters of Besigye to the extent that they physically assaulted me in my own constituency when I turned up for Besigye's rally only out of the need to show solidarity.
My people in Mukono, who know me and what I stand for, returned me to Parliament with 45000 votes while the FDC candidate got 1500 votes.
Besigye defeated Museveni in my constituency with 38,000 votes, the rest is history.
On my side I forgave FDC for the sake of the big struggle.
Back to my public letter to Gen Muntu; his promoters have without going to the gist of my submission jumped out to attack the person of Nambooze over sickness, tribe and relationship with DP President Mao.
Opinion: Nambooze attacks on Muntu are dishonest and self serving
I disagreed with Mao over the administration of DP but I have never attacked him over his health, I can't descend as low as talking about who might have assisted him when he was sick, I want my brother Mao alive as we continue with our arguments about DP management.
In the same direction, I have never moved to create a new party out of DP and when you come to Mukono you will see what is now one of the most vibrant branches of DP maybe only next to Masaka.
So when Mao comes to Mukono to meet DP leaders he sits in an office I built adjacent to my home and funded by me.
I remain Mao's Vice President for Buganda region although on suspension by him for organising a meeting for DP-Buganda leaders something well within my mandate.
I support Besigye as Mao supports Amama Mbabazi…simple.
The rapidly expanding social media in Uganda, has given the country a group of online users who have taken on a routine exchange of abusive terms and accusations with choicest swearwords hurled even for the seemingly non-inflammatory political debates.
Borrowing from the words of brother Mao, I call this "Kumanyoko Politics" .
Words like stupid,idiot, are commonly used by the generation of Museveni's Bazzukulu.
When you address them on any matter instead of reasoning you by facts and persuasion they go for your person…blackmail is the biggest tool for debate by this generation.
I have seen their equal in Ofwono Opondo on NBS frontline whose debate is but only blackmail.
The culture of "Kumanyoko politics" as a means for political participation is a shame especially to those who have been promising a different crop of politics.
In essence you are saying that you are no different from those you posture to oppose…there is no third force under formation anyway.
Many people have been vindicated by your reaction…what we have is other Ugandan politicians who are forming a political party to lead and are not in any way prepared to contribute anything towards the unity of the Opposition.
Dear Muntu Promoters, Betty Nambooze was wounded in the line of duty, why demonize her for seeking support from fellow combatants instead of going for the Junta regime money?
Are you going to quarrel with FDC for eternity and the same be justified because Besigye assisted Nambooze when she was sick ?
At a personal level I am happy that I caused this debate.
A public letter to leaders shouldn't constitute an attack or a dislike for that leader but a call on them to make public accountability. Public figures should never be hurt when called upon to address the public.
Another political party is welcome,people are free to associate as they wish BUT please let it not be at the expense of our unity as opposition, Uganda is bleeding and the best we can do now is to die a little bit for the bigger struggle against Museveni's dictatorship.
#Wearestrongertogether
For truth and justice.
The author is MP for Mukono Municipality.