Goethe Zentrum Kampala is gearing up to present Mirembe Rhythm, a DJ dance party that will feature German and Ugandan DJs. The concert is happening at the Square, in Industrial Area, on Friday 12th October, from 6PM till late.
The DJ dance party will feature Guest DJ Sarah Farina, who we saw playing at the recently concluded Nyege Nyege festival, and music producer Yo van Lenz from Germany alongside prominent Kampala EDM DJs like Hakuna Kulala, The Control Posse, Catu Diosis, DJ Rachael and dancehall spinner, DJ Ciza. Expect a blend of EDM, Hip Hop and dancehall, foreign and local, to create a fun and peace-loving vibe for everyone to enjoy. "Mirembe (Peace) Rhythm" represents positivity, peace and unity, music/dance fun and positive vibes!
About The Visiting DJs, Sarah Farina and Yo van Lenz.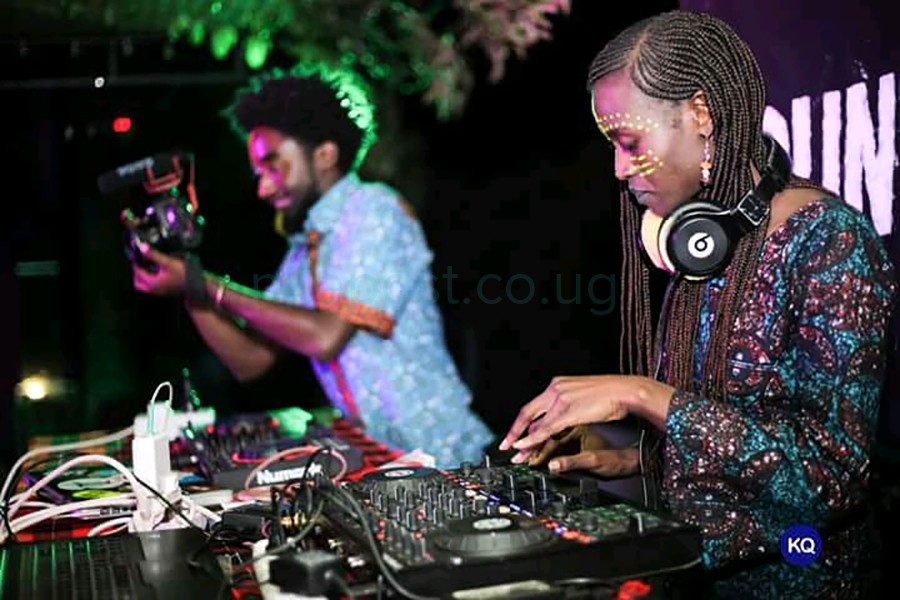 Both featured foreign artists are certified members of the 'Through My Speakers' collective, an international group of friends whose similar mindset, passion and commitment to music organically evolved into an event night and its own label with a common goal to bring people together. Through My Speakers is also about breaking boundaries in club music, bringing people together and creating a musical journey for the crowd.
With 10 years of bonding over the love of their similar influences, Sarah and Yo's enthusiasm to explore, from club tunes to psychedelic guitars, is infectious. And there is no indication of them slowing their creative flow. In June 2018, they released the collaborative album, PEACE DUB, which reflects their ethos to create spaces that feel free of bias or judgment, in real life and online, and to elevate well-being, physically and digitally.