The number of people who died in the landslides that hit Bududa district has hit 34, the Nile Post has learnt.
On Thursday, tragedy befell Sume parish,Bukalasi sub-county in Bududa district when mudslides hit a number of villages following a heavy downpour that lasted over four hours.
There were ugly scenes as a number of bodies were recovered with missing parts like limbs and heads and others had wounds whereas many were seen floating on running water.
However, according to the Uganda Red Cross Society spokesperson, Irene Nakasiita, over 35 dead bodies have been recovered by the search and rescue teams from the mud.
"The search and rescue continues in the communities as more report continue reporting missing family members,"Nakasiita told the Nile Post on Friday afternoon.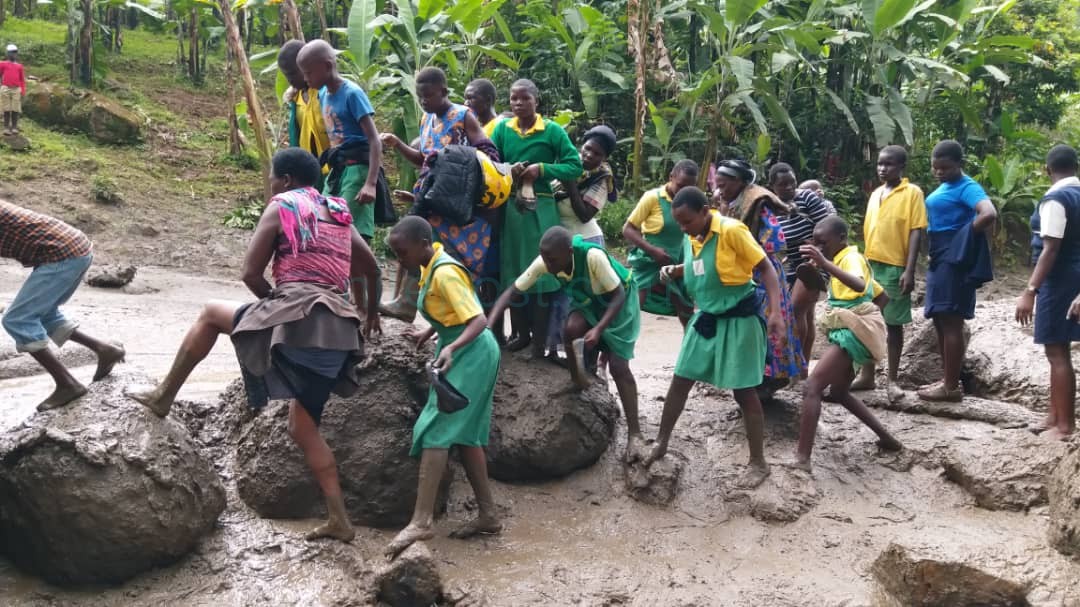 She said that among those affected by the Thursday tragedy are school children as two schools were washed away by the mudslides.
Over 500 people are suspected to have been affected by the mudslide.
According to the Uganda Red Cross Society spokesperson, survivors have been admitted to Bukalasi Health Centre III with serious injuries but noted that their team together with police, Office of the Prime Minister and the district disaster management committee are deployed in the area.
"We will distribute relief items on Sunday to the affected families as we also continue sensitizing people on effects of climate change. The rains are still continuing in Bududa and neighboring districts."
The Office of the Prime Minister on Thursday evening said a disaster team led by Brig.Steven Oluka had been dispatched to join the district disaster rescue and recovery team before relief supplies including blankets, tents, tarpaulins, jerricans, saucepans and food for the survivors arrive.
This is the second time landslides hit the same area. In March 2010, a landslide buried a number of villages in Bududa includingNameti,Kubewo, andNankobedestroying a number of homes and burying over 300 people.