The Federation of Ugandan Football Association (FUFA) has unveiled a new kit for the national team, phasing out the historical jersey.
The function was held at the Mandela National stadium, Namboole on Wednesday afternoon.
On September 4, 2016, Uganda broke the 38 year jinx before qualifying for the 2017 Afcon finals in Gabon.
Youngster Farouk Miya's 37th minute goal off a defender Joseph Ochaya's cross was enough to send Uganda to the Afcon finals that they had for 38 years only dreamt of playing in after beating Comoros one nil in their group D game played at Namboole.
Uganda qualified as one of the best second placed teams in all groups whereas Botswana topped the group both countries garnering 13 points but the West African country having a better head to head performance.
However, according to the FUFA president Eng. Moses Magogo, the historical kit will now be retired honourably and usher in a new jersey for the new campaign.
"The jersey we used in the 2017 AFCON finals will now be retired for a new one,"Magogo said.
Look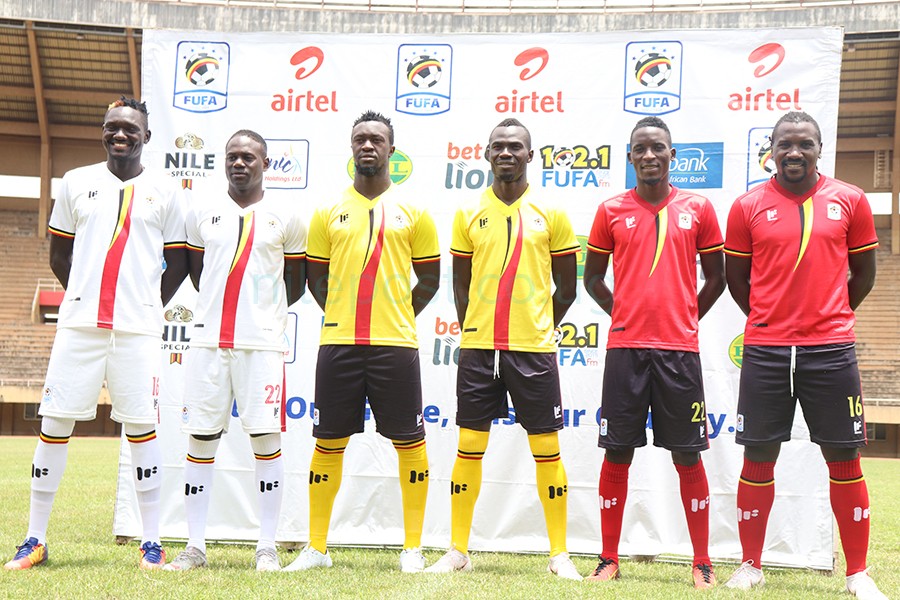 There will be three kits including one for the Cranes(men's senior team), Crested Cranes(women senior team) and kits for the other junior national teams.
According to Magogo, the Cranes team will don red as the home kit, white for away games and yellow as the third kit.
New strategy?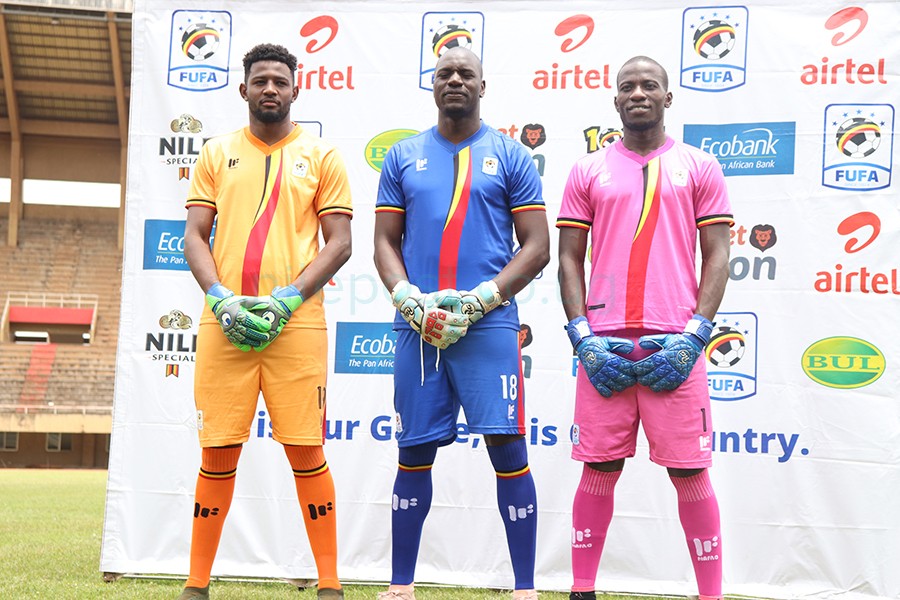 When asked whether the new kit was a new strategy for the new campaign, Magogo said they hope it comes with good luck.
"We think the new jersey will give us new targets and new dreams. It has come at the right time."
Cranes captain, Denis Onyango also shared similar sentiments about the new national team kit.
"It is an amazing kit and we hope it comes with luck and take the team back to AFCON.We will however do our job of winning that will take us back to AFCON,"Onyango said.
The Cranes will host Lesotho's Likuena (the Crocodiles) in their third group L Afcon 2019 qualifying game at Mandela National stadium in Namboole on Saturday before their return leg game on Tuesday in Maseru.
Uganda is top of Group L in the Afcon 2019 qualifiers with four points .