President Museveni has said that with the installation of CCTV cameras, criminals will now find a hard time operating in various urban centres all over the country.
Museveni last year ordered for the immediate installation of Closed Circuit Cameras following the brutal assassination of AIGP Andrew Felix Kaweesi as he left his home in Kulambiro.
Speaking at a function to commission the cameras at the temporary command centre located in Nateete on Tuesday, Museveni said there have been difficult situations he has faced but noted that fighting criminality has never been difficult to him.
"Dealing with urban criminals is now going to be simpler. It is one of the smallest problems I have solved in last 58 years,"Museveni said on Tuesday.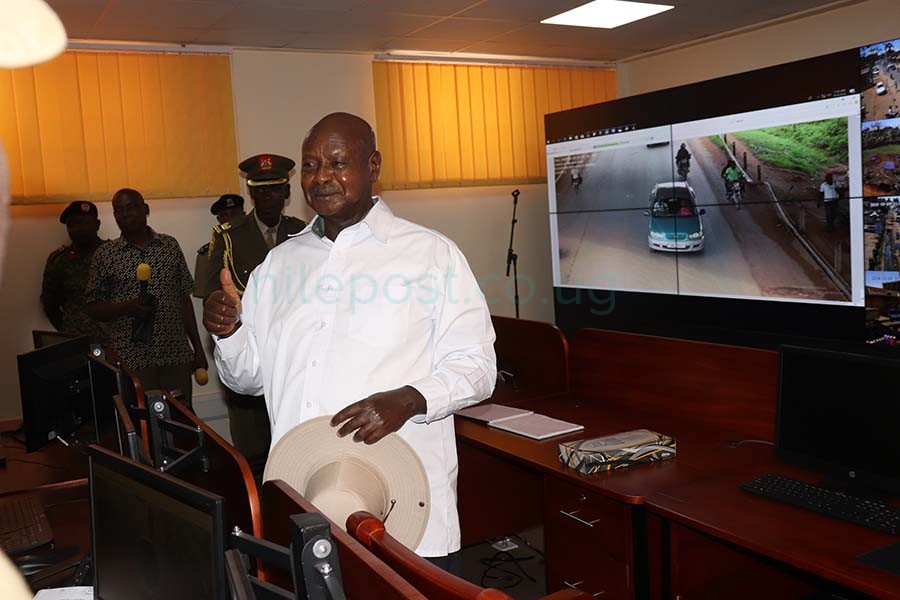 A total of 5,552 CCTV cameras are set to be installed in various places around the country with the Kampala Metropolitan districts of Wakiso, Kampala and Mukono taking a lion's share with 3233 cameras on 1248 sites.
The project to install the cameras has already kicked off in various parts of the city.
Museveni said that many people doubted and scoffed at him when he announced that government was set to embark on the project to install cameras in major towns and highways all over the country but said the dream has become a reality.
"When Jesus was crossing the lake and the storm hit the boat, there were disciples who panicked but when he woke up, he blamed them of being with little faith. The problem of criminals is a small thing,"Museveni said.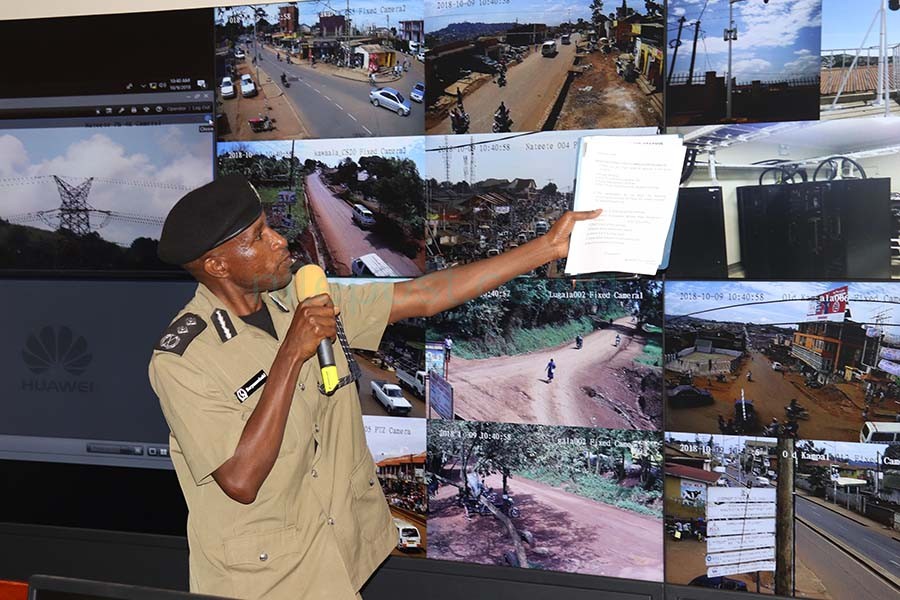 "The NRM has solved so many problems and this one (criminality) is very easy. What we need are the eyes, ears and nose to detect them. They (CCTV cameras) are now here. We have solutions to all these problems."
According to Felix Baryamwisaki, the acting police director in charge of ICT,as part of the safe city project for the entire country, CCTV cameras have so far been installed in 150 places starting with Old Kampala and Katwe police divisions.
He said that areas like Nateete, Rubaga, Lugala, Kabowa, Kawaala, Lungujja and Kasubi among others that fall under the two police divisions have been covered.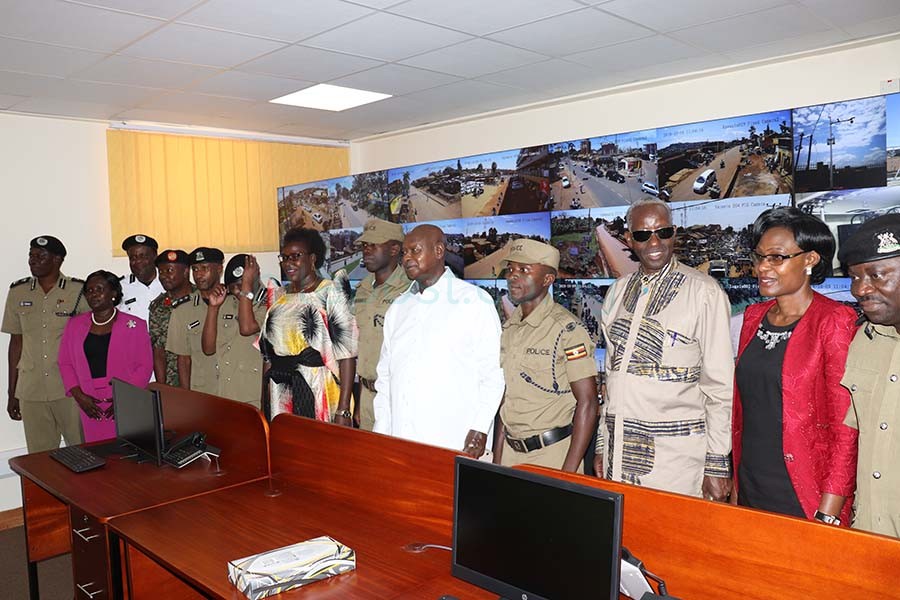 "We are looking at safe cities, towns and highways and these will help reduce crime all over the country,"Baryamwisaki said.
The cameras have various specific features that include facial recognition, automatic number plate recognition and night vision among other features.
There are fixed cameras and the Pan Tilt and Zoom (PTZ) cameras that can turn in an angle of 360 degrees.
According to police, Nateete will be a temporary command centre until a permanent one is constructed at Naguru police headquarters.