President Museveni has said voters in Kampala put ropes around their necks and hanged themselves by voting for opposition politicians.
Museveni has always lost in Kampala in the last four presidential polls to opposition politicians.
Speaking on his visit to traders in markets, taxi parks and arcades in the city on Friday, Museveni said they had decided to send him away from the city and he also had to ignore them.
"You voted for Nasser Ntege Ssebaggala, Ssebaana Kizito(late) and later Erias Lukwago . You are the problem. You put ropes around your necks,"Museveni said.
"You sent me away for 20 years now. When someone hangs themselves, we don't cry for them."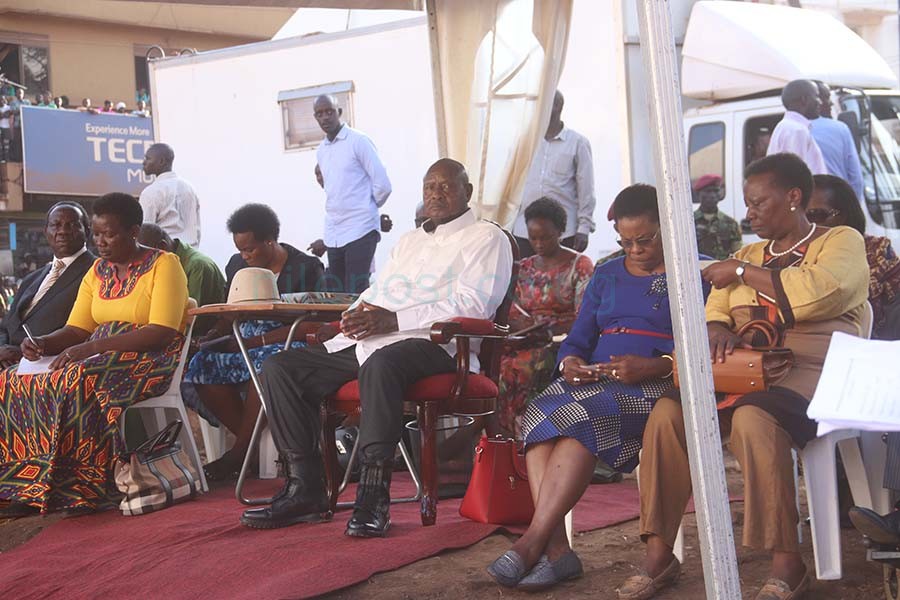 He said the leaders they elected could not help them solve problems adding that the voters only contributed to their(leaders) getting rich and were not rewarded in return.
According to Museveni, when he realised the city had gone to opposition, he used powers vested to him by Ugandans to create the position of the Kampala Executive Director to manage affairs of the city.
"The mayor(Lukwago) was now left with ceremonial powers,"he said.
To reclaim Kampala
Flanked by a number of ministers including Irene Muloni(Energy)Matia Kasaija(Finance), Beti Kamya(Kampala), Esther Mbayo(presidency)Elly Tumwine(Security),Persis Namuganza(Lands),Nakiwala Kiyingi(Youths) Aggrey Bagiire(Transport) and KCCA Executive Director Jennifer Musisi among other government officials, Museveni said he had returned to the city to correct past mistakes in a bid to reclaim Kampala.
He said despite the sour relationship he had in the past 20 years that made him stay away of Kampala, he had decided to mend relations and return.
"What went wrong can now be rectified. Despite making mistakes and brought these people who disturb you, we shall rectify the problem,"Museveni said.
Markets
Museveni said ownership of the two markets of Nakasero and St.Balikuddembe should be returned to either the vendors or KCCA to develop them but not private individuals.
He however insisted that the mismanagement of these markets had been caused by opposition leaders who sold them to private individuals after transferring ownership from then Kampala City Council.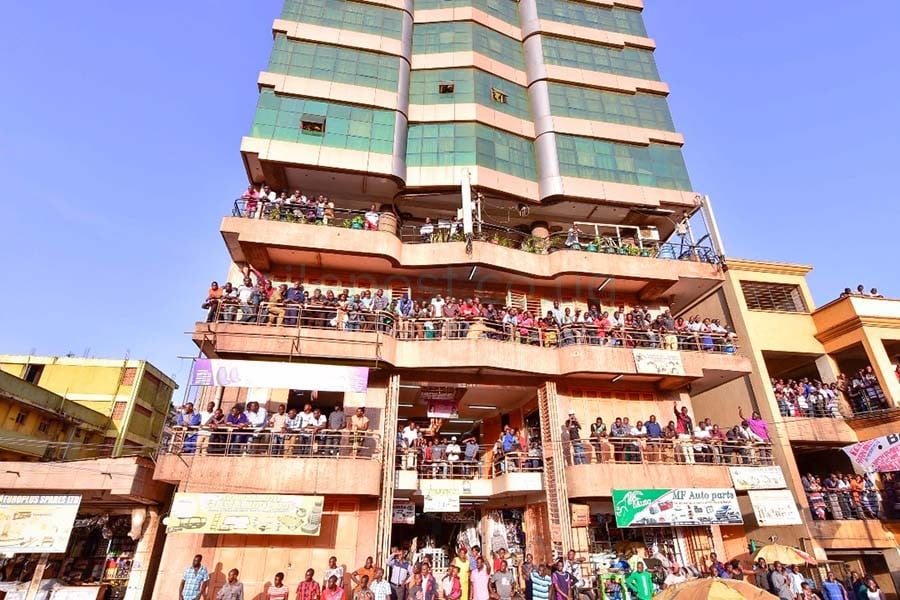 Museveni said the markets had been put in place as nurseries to teach people how to do business adding that they were meant for low income earners and not the rich.
"The rich should get off markets. There are so many other places like Kololo, Munyonyo and Muyenga where they (rich) can go and not these markets for the low income earners,"Museveni said.
He donated shs100 million to the traders' SACCO at Nakasero market and shs500 million for St.Balikuddembe market SACCO and an additional shs10 million for each of the small SACCOs in the two markets.
Old Taxi Park
At the old taxi park, Museveni was told by Yasin Ssematimba, the chairperson of Kampala Operational Taxi Stages Association (Kotsa) who spoke on behalf of all people working in the park that the facility that was about 12 acres had been sold to various individuals and only two acres remained.
KCCA Executive Director, Jennifer Musisi told the president that in 2005, part of the old taxi park was sold by the Kampala district land board before telling Museveni that KCCA now wants to construct a six floor taxi park.
However, the traders, mostly taxi drivers disagreed with Musisi before asking Museveni to intervene.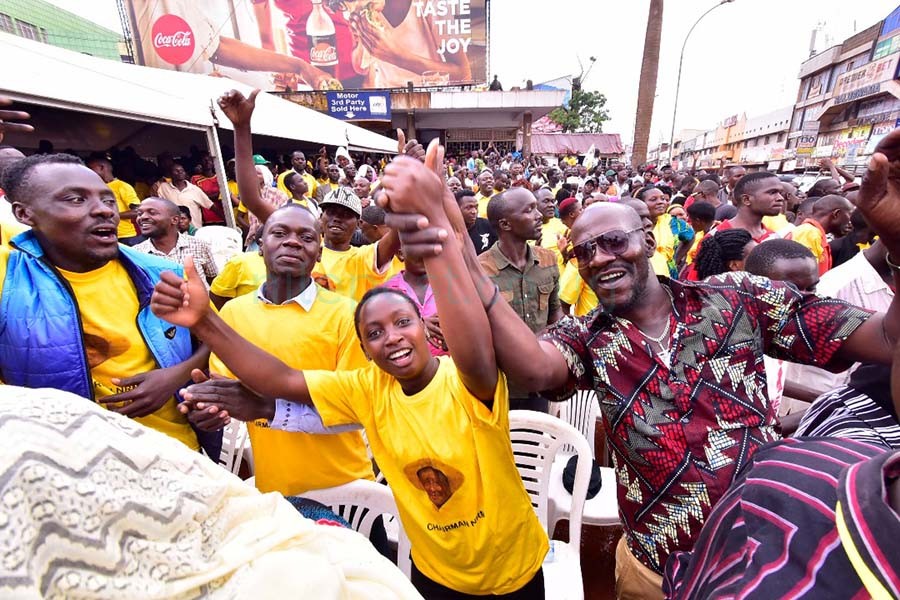 Supporters cheer up Museveni.
"Government should help us refund the people who bought the old taxi park and we develop it ourselves,"Ssematimba said, adding that many people including food vendors, kiosk owners and many others should be left to operate in the taxi park other than being sent away by KCCA.
The president agreed with the group that old taxi park be returned to the hands of KCCA so that everyone operates in it before injecting shs500 million in their SACCO.
He also pledged to give shs10 million for each of their various small SACCOs
Museveni also visited arcades and met traders plus Kisekka market and injected cash not less than shs500 million in each of the group's SACCO.