The Chief Justice Of Uganda Hon Bart M Katureebe has called upon members of the justice sector to take a stand against acts of torture, corruption, delayed disposal of justice matters to maintain a high level of trust in the Judiciary.
While launching the 23rd  Justice, Law and Order sector review, Katureebe says the JLOS 2017/18 report has indicated a 10% improvement, indicating the need to tackle some concern that might affect the level of confidence in the system.
The Chief Justice of Uganda Bart M katureebe has called upon fellow colleagues in the Judiciary to take a strong stance on issues that affect the trust and confidence in the judiciary.
While flagging off the 23rd annual Justice, law and order sector report review 2017/18, Katureebe says they are a barrier to the 2040 vision of observing human rights.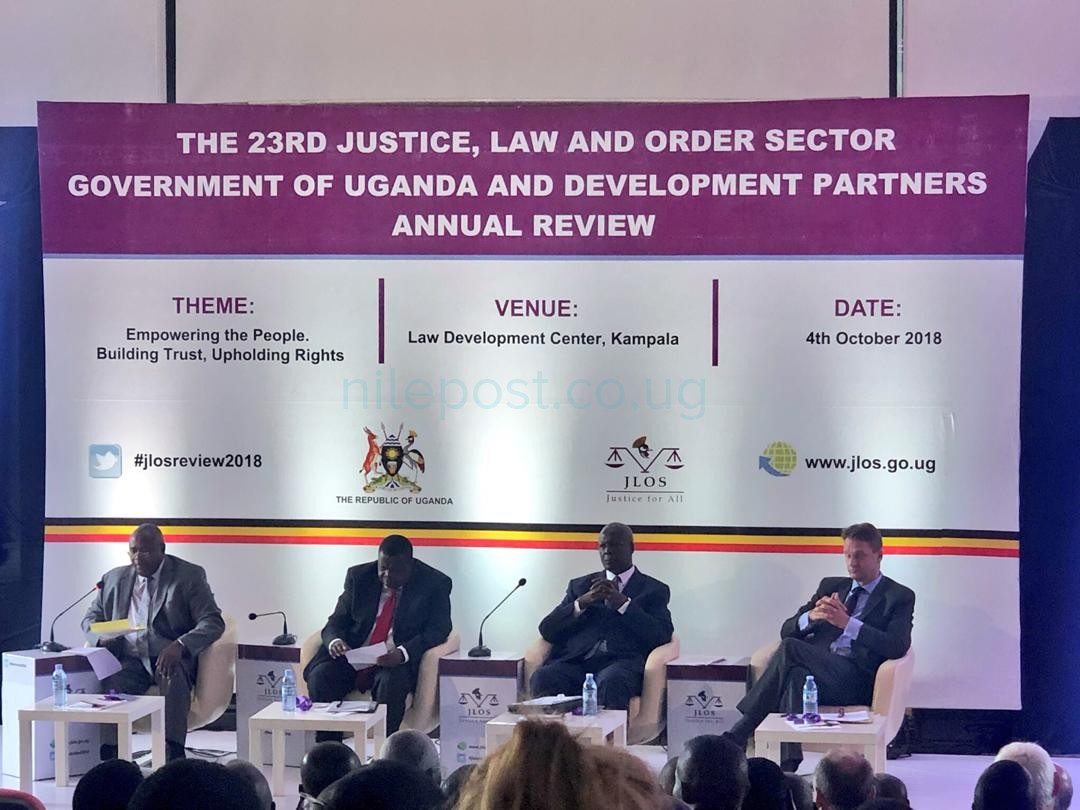 One year into the implementation of the fourth sector development plan that intended to build trust of the people in JLOS Institutions, the report shows there have been major success achieved.
The report reveals improvement in index judicial independence, infrastructure, trust and confidence and fight against Corruption among others.
However, as the judiciary celebrates making strides in performance, they were short falls in the country that raised eye balls of the support partners.
The chairperson JLOS Development partners HE Amb Henk Jan Bakker says the unsolved women murders, the incidents in kasese and Arua could be a hindrance to their continued support.
Present at report, The Minister of Justice and constitutional affairs Maj Gen Kahinda Otafiire addressed the concerns raised by Amb Bakker promising that Uganda has the capacity to ensure Justice prevails.
The minister says Uganda shall reflect on strategic direction to further development of justice and rule of law.