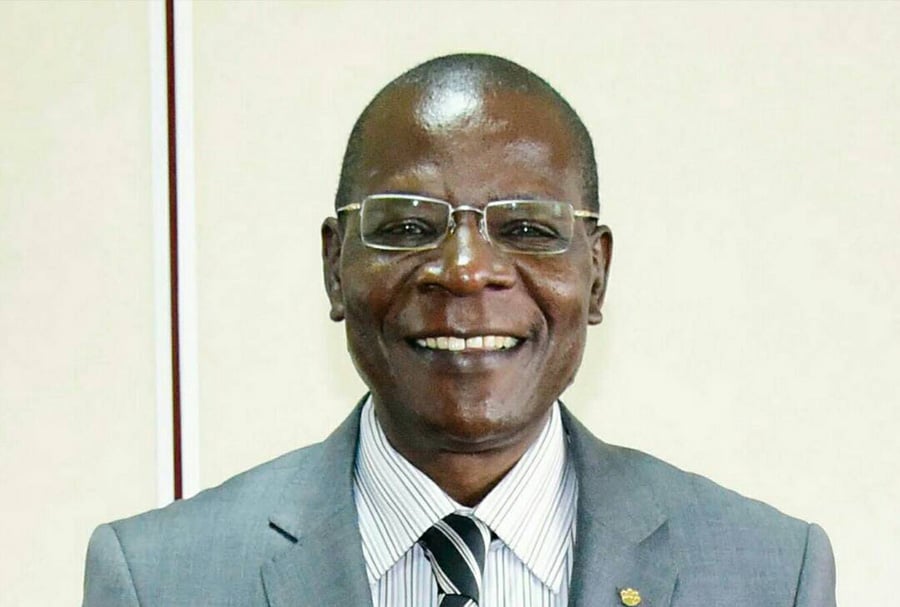 EDWARD BALIDDAWA
There is a famous African proverb that goes as follows: "Wisdom is like fire, if you don't have it in your homestead, you fetch it from your neighbour".
The teaching in this proverb is twofold. Firstly, it teaches that there is no one who has monopoly over wisdom.
Secondly, the proverb also teaches that it would be acting foolhardy for one to fail to go to a neighbour for fire in order to have food cooked for one's household should one find oneself in a situation of need.
To bring this proverb to apply in our case, it is not hard to appreciate that as a country we are in a big crisis of finding jobs for the ever increasing number of youths.
To try and understand the magnitude of the problem, we may need to look at the numbers of educated young men and women that graduate every year from both our public and private universities.
We have the following categories of institution according to the National Council for Higher Education:
9 Public Universities
42 Private Universities
53 Public Tertiary Institutions
132 Private Tertiary Institutions
As we all know, a very small fraction of these graduates from these universities and institutions do get the opportunity to find jobs in the public or private sector.
The rest and the biggest bulk of these young people are spewed up on the streets and they end up swelling the numbers of the unemployed in the country.
The paradox however, lies in the fact that although more of the graduating youths don't find jobs, many more from the secondary schools are joining the institutions of higher learning and so much more numbers are spewed out each year.
We need to also be mindful that even bigger numbers of children continue to drop out of school before completing senior six.
This trend is not about to change in the near future. Therefore, we can conclude that our predicament of unemployment is more serious today than it was yesterday. The sad news is that it will be even worse tomorrow than it is today.
Because of this predicament, there has never been a dire need before than today to tackle this crisis of jobs in a more concerted and meaningful manner.
This brings me to the Ethiopian experience. Although Ethiopia a country with a population of 100 million people is still grappling with creating jobs for its youths, it must be lauded for the giant steps it has taken.
The Ethiopian leadership over years has demonstrated a striking decisive and visionary approach to tackling unemployment.
Their approach to spur manufacturing through organized and well serviced industrial parks hinges on building business partnerships with the captains in the industry from China and other countries.
This model has continued to yield enormous and multiplier effect in the country's effort to create more jobs for the youths.
What have the Ethiopians done right?
We all know that correct analysis of a problem is critical to finding the correct solution. So, Ethiopia started off by correctly indentifying priority sectors where they had potential comparative advantage.
Footwear, Textile and Apparel manufacturing were earmarked as priority sectors.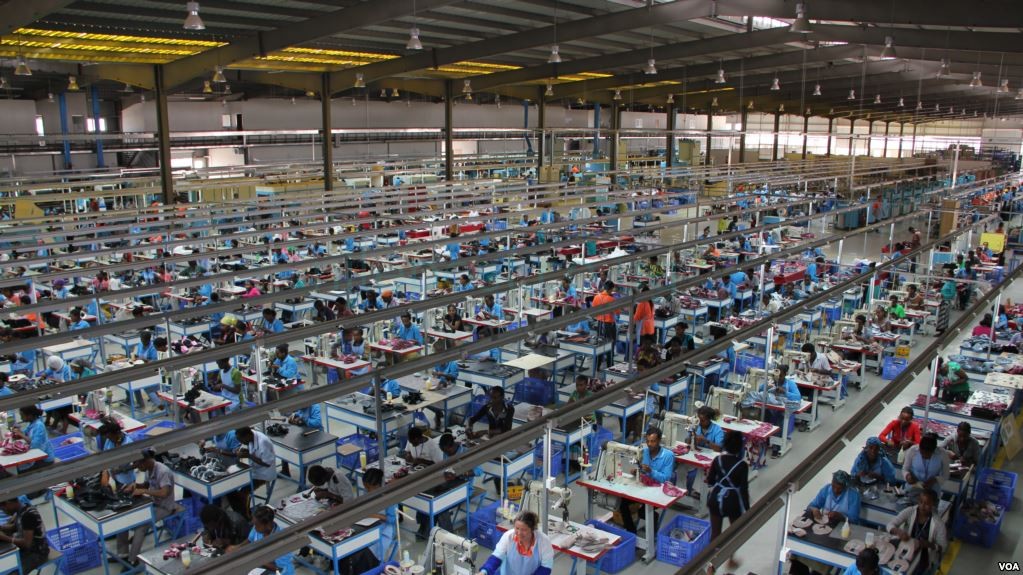 The country has the largest hide stocks in Africa and is the tenth-largest in the world. The abundance of leather gives prospective brands lots of material options to work with.
Secondly, the other important factor that attracts manufacturing to Ethiopia is its lowest power tariffs. The country's electricity costs are some of the lowest in the world.
These low power costs help to keep the production costs down. From a factory standpoint, that makes the country very attractive.
Comparison of electricity tariffs across Africa- Source: ResearchGate
With the expected completion of the Grand Ethiopian Renaissance Dam at the end of next year, whose installed capacity is expected at 6,000MW, the costs of electricity are expected to fall tremendously.
The third factor that has helped in attracting factories to Ethiopia is the country's investment in infrastructure and factory capabilities.
Perhaps the strongest evidence that Ethiopia presents enormous potential for footwear manufacturing lies in the investment it has been receiving from Chinese manufacturers to ramp up its production.
In fact Jordan Saliman, Ethiopia and Kenya footwear expert advisor for the East Africa Trade & Investment Hub, a U.S Agency for International Development (USAID) – funded project says that Asian factory investments have helped set a new standard and raised the bar for these factories.
"The factories are developing their own hand and character, building a strong reputation in men's, women's and kid's shoes". Several Chinese manufacturers are now making millions of pairs of shoes annually in Ethiopia and shipping a portion of that to the US under big-name brands," Saliman adds.
The model has been for the Ethiopian government to construct well serviced industrial parks which house these numerous footwear and textile manufacturing partnership factories.
The first and biggest such industrial parks is called Hassawa in Addis Ababa and commissioned in 2016.