Barely a week after announcing his departure from the party, Former Forum for Democratic Change president Maj.Gen.Mugisha Muntu has challenged the current leaders to oversee a re-branding campaign for the biggest opposition party.
Muntu told journalists that having been a leader for the party for five years, he tried as much as possible to reconcile party members but this was not possible.
"FDC has a chance to rebrand but could not succeed if I was still in the party. This is an opportunity for Patrick Amuriat to re-brand the party because all the people believe in one strategy,"Muntu told journalists during a news conference at Hotel African on Thursday.
Muntu who describes himself as moderate who works in the open to build systems has always been accused of not embracing the defiance campaign started by opposition strongman Dr.Kizza Besigye and has on always walked parallel lines with many other FDC members including party president Patrick Amuriat who is seen by many as being Besigye's protégé.
Speaking on Thursday, the former army commander admitted that the infighting started in 2012 adding that this has lived on until his recent departure from the party he partly formed.
"We fought each to a state of paralysis within the party. We had failed to reconcile the two different strategies and our instability as FDC would be instability of the whole opposition."
"FDC now has an opportunity to do everything they wanted to do."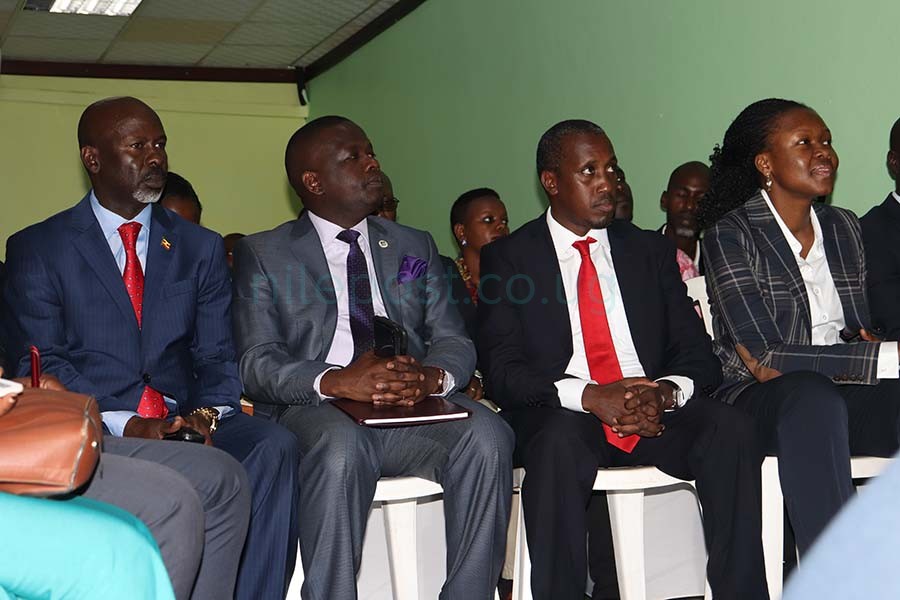 Asked whether he is still seeing eye to eye with the opposition strongman Dr.Kizza Besigye, Muntu said he has no issues with the latter.
"We shall meet because we are all actors in the political environment. I don't mix things. We don't become enemies after we compete,"Muntu said.
Asked to comment on claims that leaving FDC party was a sign of being power hungry, Muntu downplayed the notion saying that has never been his character.
Muntu said he lost three times against Dr.Besigye and each time he rallied behind the winner (Besigye) to take forward the party.
He cited last year when it took him only one week to meet and hand over power to Amuriat, a thing he said shows he is not power angry.
"I have lost three times to Besigye and I went behind him, I went around the country campaigning for Besigye,"Muntu said.
"I did not leave FDC because I lost. I left because of internal fights. I have never feared what people think because it's time that makes judgment."
MPs at launch
Apart from Alice Alaso,a number of both opposition and ruling NRM Members of Parliament graced the function at hotel Africana.
These included Gerard Karuhanga, Paul Mwiru, Anna Adeke, Elijah Okupa,Angelina Osege,Simon Oyet, Herbert Ariku,Winnie Kiiza,Gafa Mbwatekamwa and John Baptist Nambeshe.
Others were various district chairpersons among them was Gulu's Ojara Mapenduzi.
These were addressed by both Alaso and Muntu as being 'guests' and friends of the new political group.
Muntu insisted that even if they wanted to join him, they would be barred by the law.
Article 83 (1)(g) of the Constitution says if a Member of Parliament leaves the political party for which they stood for election to join another party or remain in parliament as an independent, they vacate the seat in Parliament.
Speaking shortly after the briefing, Jinja Municipality East and FDC's Paul Mwiru said there was no harm in attending the function to listen to Muntu's ideas and what he has to offer.
"We had to come, listen in and digest what he was saying. We are now going to think about what he said and see the way forward,"Mwiru said.