Makerere University students this morning protested against the institution's fees policy that demands first year students pay 15% more tuition than their colleagues have been paying.
The students argue that they were not consulted and the increment on tuition is going to deny many students the right to education. Students started forcing their colleagues to join them, and this interrupted studies at the entire campus.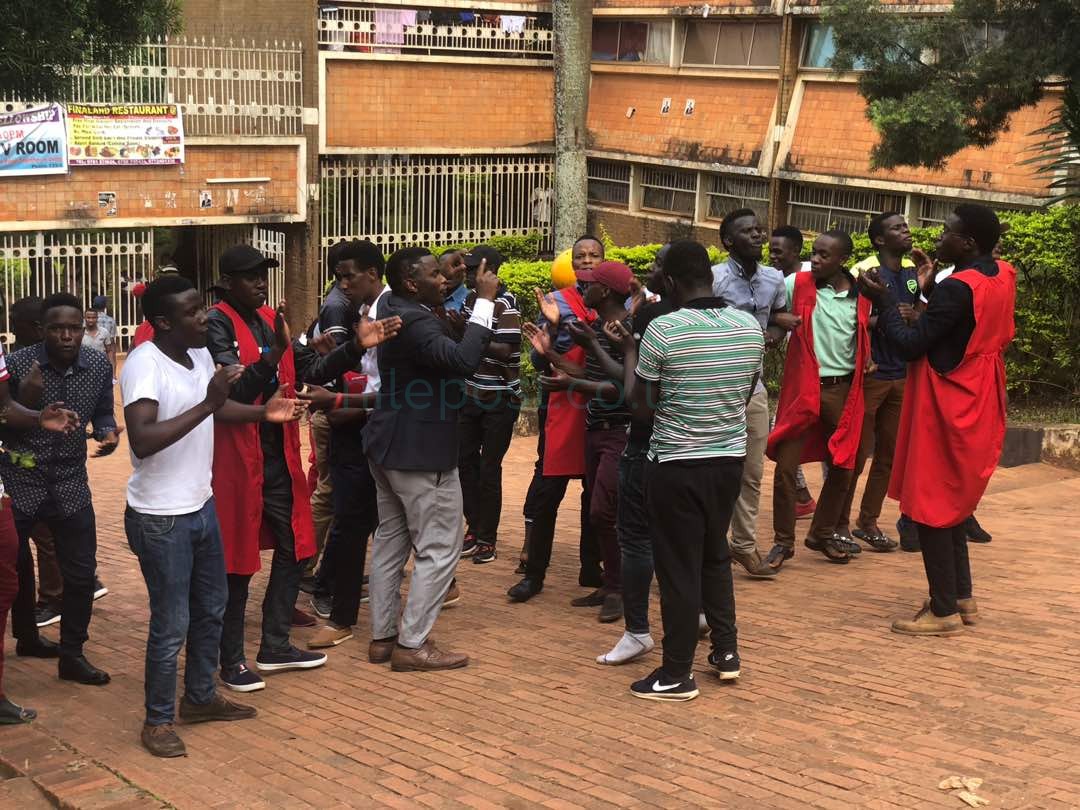 Police was at first reluctant to arrest them, hoping they would get tired and abandon the strike, but they were wrong. Police was stoned, and this forced them to fire teargas and military police was deployed immediately to assist police.
Twelve students participating in the strike have been arrested . They are currently detained at Wandegeya Police Station.
Two months ago, Makerere University Council approved the 15 per cent tuition increment which has affected students who joined the institution in August.
The approval follows the Student Guild leadership proposal of 15 per cent increase to the university council to consider after they protested the 45 per cent and 91 per cent rise that had been proposed by the council earlier this year.
The university administration declined to comment on the matter.