What a time to be alive in Uganda. So much optimism for change. With the Bobi Wine led people-power movement, there is a real feeling of light at the end of the tunnel, finally. The youth are standing up to their leaders – each day with more fervour than the passing one. One can only be left to wonder – Could this be the time!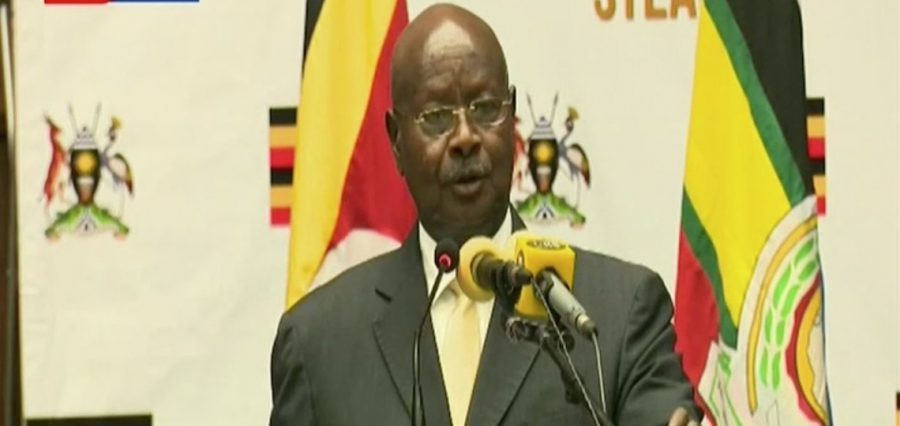 Mr. Museveni has perfected the national security craft and learning from leaders Africa and the World over, has continued to swat any protests against government with so much acuteness. He is working the "Prevention is better than Cure" methodology like a master – a true sign of experience. The army and Police flood the streets in anticipation of protests and though it has been labelled as intimidation, it has worked like a charm every single time. Every anticipated protest, now feels like this is the time it is going to boil over. The youth are lining behind their youthful leaders as a sign of defiance against the fossil-ed counterparts in the NRM regime. There is more charge as more parliamentary seats continue to be snatched by people in opposition and you would be a fool to think that with the current atmosphere in the country, the ruling power can win a by-election. Forget whether the right people are chosen into positions of power, this is defiance and anyone is okay but from the NRM.
The current regime has repeatedly failed to acknowledge the army of the youth though, whose strength is in numbers and a common goal – change. The aged adherents in government are refusing to recognise let alone nurture the growing population of millennials – a species of humans so delicate.
I personally would have loved to see Bobi Wine joining forces with the FDC leadership – to ride their momentum of opposition to the current government. To work with and learn from pre-existing structures of government and the rule of law even if it means opposition government. Previous elections have proven that each passing year, they are getting closer to the promised land. Bobi now runs with a drive only previously witnessed with Colonel Kiiza Besigye. The Muntus, Maos, and Mbabazis have all failed to exhibit this balanced sense of boldness – Not too aggressive to seem rebellious yet not too cooperate to seem soft. But Bobi must be much commended for his recognition that there is a growing shift from a belief in political parties to a growing faith in non-partisan/cross-partisan initiatives. He has obstinately refused to join a political party or show biasness to one as he continues to infuriate the opposition leaders and irritate the current government leaders yet win hearts of many.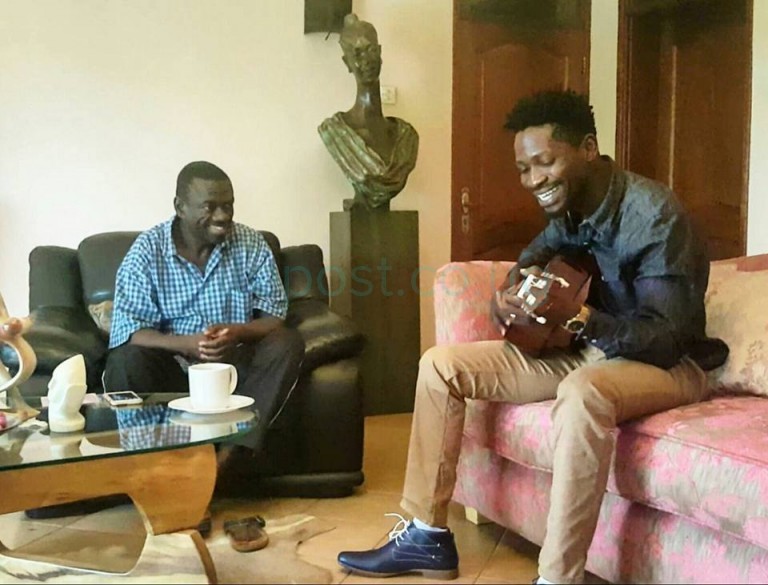 Bobi Wine echoes our calls for freedom and justice (political, economic and social), for everyone irrespective of your cultural, religious, but especially academic background. Every single one of his statements whether through his music or on the parliamentary floor, resonates the calls for the voiceless – the boda boda rider who is always sought after by the partial and corrupt traffic officers, the single-mother hawker who is always on the look out for the KCCA obdurate enforcers or the orphan whose only chance to a better living is through the non-academic routes of sport, music and informal business. Here is one of his quotes from last year: "Our aspiration is to live in a country in which every Ugandan is equal, free and dignified. Where every life is valuable. Where no one is above the law. Where no one can kill a Ugandan and sleeps peacefully – knowing that they are protected by the state." Trust in me when I say that this Bobi stands for you.
It is very absurd that the people in opposition of his advances have resorted to the very behaviour that they always had characterised the opposition by. From Falsehoods, Torture, defamation to the childish behaviour of damaging government property all colourfully exhibited in one swoop of the Arua by-election aftermath. When did our leaders become sore losers? Have they been "winning" way too much to forget what losing is. Were the votes supposed to be counted and recounted and recounted until the NRM representative won? Would there have been claims of the stoning of the presidential car had NRM won? All the treason cases? The joke of the moment has been Bebe Cool. His current conduct rightfully calls for everything that has happened to him as far. He is an incredible artist with a record to show for it but does he really think whatever share he is getting is because he is pro-NRM? Irrational thinking. There are many NRM supporters in our lives – family, neighbourhoods, work. Do they all get the same treatment? Are you any better than they are in anything except music? Well, I'm disappointed that I even gave him a mention.
The "What If" Scenario
I for one who have loved to see Bobi Wine given more time to fine tune a number of things. The man sounds ready though. With a PR team doing an astounding job in the portray of Bobi the man. Their balance of Bobi the Artist, the Voice for the voiceless, "Mubanda" in all its meaning, and Bobi the politician, with a partner in Barbie that would grace the position of first lady, must be applauded. He has been very articulate in presenting alternative policies as far and he inspires the youth not only in his words but also in his life as a self-made millionaire with humble beginnings that have resulted in very solid roots. So, what if Bobi won presidency?
I fear for anyone that would succeed Mr. Museveni let alone Bobi. There is so much rot in every corner of government. Corruption is at its peak, Injustice in Courts of Law, undermining of the law by those sworn to keep law and order – the Police, unemployment leading to poverty and eventually to high levels of crime, internal security problems that have led to high profile murders, inflation, unhealthy population with rising cases of cancer, HIV and other ailments, obscene levels of professional and non-expert labour exported, and so much more. There would be a lot of resistance in every office of government institutions as they defy change. But that is manageable. For Bobi, I fear the following scenarios as everyone will want what they had failed to get under the Museveni rule:
So many people would want to be rewarded with standing by him in the good and bad in getting to the presidential office. Look at how everyone wants to stand next to him in pictures. Even those whose political carriers have either failed to take off or are dormant. I look at all the people who have visited him in hospital and all I see is people taking pictures not as souvenirs of the struggle but more of a bookmark – as they will seek to be rewarded in the Bobi government.
How do you even be the leader of the same people who have harmed you during the struggle? Being educated, Bobi would know better than avenge the savage cruelties suffered by him and his colleagues during the struggle. But I can see the same people, tails between their legs, not wanting to work under a ghetto affiliate.  I fear for the aftermath of all the reshuffles.
The Baganda and Buganda government will vigorously re-run the "twagala federal" campaigns. The Kabaka will definitely sit down his once Omubanda to push through his motives. Expect the Baganda wanting the Banyala being reunited with the Buganda Kingdom, the recoup of all their properties used by the government and installation of the Buganda land bills. How about those tribes that have never been given their kingdomships back?
The Muslims who have always been aggrieved by the judicial injustices will want all the Muslim leaders in confinement freed. I can see all cases of property misappropriation re-opened against the Mufti who has been seen by many to be supported and in support of the current regime.
I fear for the Western cultures asking us to honour rights like "The gay rights" because of the part they play in alliance to the struggle. A number of these rights, go against our cultural and religious norms and would put Bobi between a hard place and rock – a point Mr. Museveni excelled at.
I can see proposals of constitutional amendment to reinstall presidential age limits and presidential term limits. How about the trimming of the Parliamentary seats in trying to reduce the parliamentary budget and statehouse expenditures? Whose seats would go and how would they react?
I fear for the rise of tribalism as the Baganda will try to re-stamp themselves as the chosen ones of the nation and would want to overrun the other tribes. I fear for the hash treatment of the Banyankole nationwide like the way the Acholi were detested after the fall of Obote.
All these and a lot more are bound to make the presidency a hell for the Museveni successor. It would be a bar too high for Mr. Kyagulanyi. I suspect that we would hate you and love you in equal measures as you attempt to re-organise Uganda. This is why I still think the best Museveni successor would be someone who has been there and done it, someone who can work with the existing systems and tolerate the people in them with utmost patience, someone who can still command and carry the respect for the army, someone not bullied by the external forces into installing bogus rights, and last, someone else to begrudge and still throw our frustrations at because change is not yielding the results we expected. That person should NOT be you Mr. Kyagulanyi 'Bobi Wine' Sentamu. I would opt for Mr. Besigye or even a Mr. Muntu.
All said, I still look forward to that day – the day Uganda will redraw the organisational structures, rule of law, rid the Judiciary of injustices, a fair electoral commission, a diversified and competent cabinet with people on merit, where every life would be valuable and accounted for, where no one is above the law, where the same opportunities that are for you, are for me and where we all are proud to be Ugandans again.