Over 50 students have today graduated with degrees and diplomas from different disciplines at Victoria University.
While awarding the honours to the students, Emmanuel Katongole the executive chairman of Cipla Uganda, urged the graduands to apply the skills acquired from class to become influential entrepreneurs in the world saying this will reduce on the rate of unemployment.
By 8: 00 am, the graduands from different disciplines had made their way to Kabira Country Club to receive their honours waiting anxiously
At 9:00, a procession led by the Chairman of the University Rajiv Ruparelia and followed by Emmanuel Katongole made its way to the venue.
The function started in earnest and the first to give his speech was the Vice chancellor of the university, Dr Krishna N. Sharma.
Sharma said that the university has given the students both international and local an opportunity to transform the economies of their respective countries.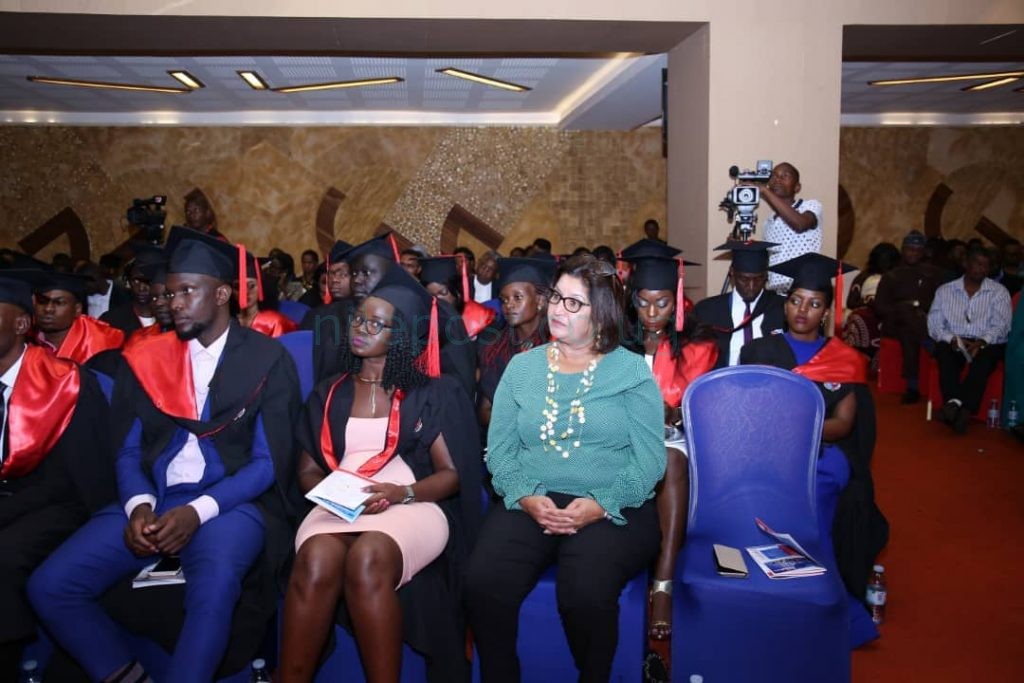 He added that the university will strive to transform Uganda by investing more in research to enable the students and the lecturers to match the world class outputs.
On the side of entrepreneurship,  the vice chancellor said the skills acquired from the university will empower the students and harness the economic potential of Uganda and Africa.
The graduands sounded confident that the training and skills attained from the courses will enable them become innovative and create jobs.
This is the third graduation ceremony that the university is holding.