Economists have warned Ugandan officials to tread carefully with China or else they risk throwing the already struggling economy into debt distress. This warning follows President Museveni's trip to China for the Forum on China Africa Cooperation where development projects for the next three years between Africa and China are being discussed.
Uganda owes China $1.6 billion equivalent 6 trillion shillings as of March 2018. This accounts for 21.8 per cent of Uganda's total external debt. Even though China is Uganda's second-largest trading partner, by 2017 her exports to China were valued at a $30M and imports at $811M. This leaves a trade deficit of $781M.
https://www.youtube.com/watch?v=k8hTHvFrHUs&feature=youtu.be
Uganda's motive in China is to seek China's assistance in building the Standard Gauge Railway to link Uganda country to the Kenyan seaport of Mombasa. Economists have warned if Uganda's economy is highly indebted by Chinese, and more loans could plunge the economy in a debt distress, forming a new colonial power; China.
"We will end up with debts we cannot pay. Debts are not paid by roads, debts are paid by what you use the road for. So the road is already stressing, and it will stay that way until we address that other side of the story," Fred Muhumuza, Economist and researcher said.
Uganda Debt network, a local organization that champions for debt relief argues otherwise.
"Germany has got the biggest debt in Europe, but it also has got the best preforming and biggest economy in the region, European Union. Similarly for Africa, the challenge is not so much for Uganda in particular. It is so much about what you use the loan for," Julius Kapwepwe, Programs Director for Uganda Debt Network argued.
Uganda's Finance Ministry has for long been under pressure to slow down the growth of public debt, with civil societies raising its concerns. Uganda's debt to China as of March 2018 stands at 5.89 per cent of gross domestic product GDP. With Uganda still seeking for more financing through loans, is this debt sustainable? "The debt burden, we need to look at it in the context of; what is the money borrowed going to do? We have borrowed money for infrastructure like expanding the international Airport," Wilson Tukamuhabwa, an Economic advisor in the Finance ministry said.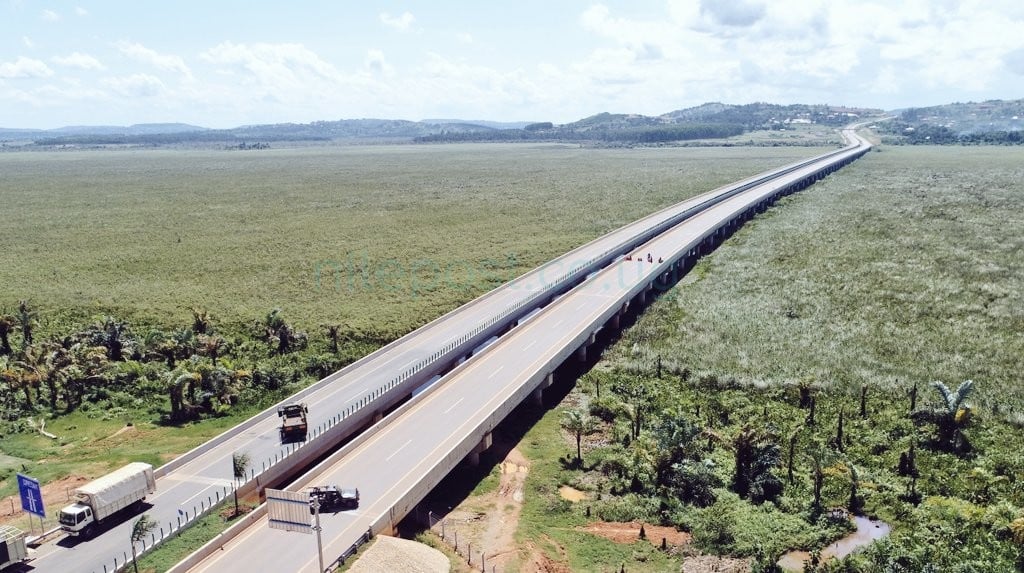 China's willingness and limited conditions have made it easy for Uganda to acquire loans for huge infrastructural development. However experts on economics argue that most of these loans are obtained at relatively high rates and become expensive in the long term and that China's aid will turn out to be the new form of colonialism.
"So we are going to see a switch of things going forward. You will see more of Chinese products on the market using this same infrastructure to enter into Africa, which will cripple Africa's manufacturing capacity."
The assumptions on China as a new colonial power is farfetched, economic experts have argued. "It is a fear that comes from a point of not being informed, there is a policy we are running in. We are promoting exports and substituting imports. There is no way China will flood our market with their goods when we are already producing them, " Mr. Tukamuhabwa said.
"We have to make sure that the manufacturing of all those products happens here not in China. So that these Chinese utilise our resources such Bujagali and Karuma, " Mr. Kapwepwe supplemented.
Some of the recent loans from China, have been used to fund projects such as the Kampala-Entebbe Express Highway and expansion of Entebbe International Airport, Karuma and Isimba Dams and other national roads. These however have been offered on commercial terms, posing a threat.