His Eminence the Mufti of Uganda Shk. Shaban Ramadhan Mubaje has called for calm in the country, following the recent violent incidents in parts of Uganda.
He said this today while addressing hundreds of thousands of Muslims who converged at UMSC Headquarters Old Kampala for this year's National Eid Adhuha prayers.
He urged those who are dissatisfied with the government to demonstrate peacefully.
"I call for calmness and peaceful demonstration. Don't resort to violence. Let the people who are aggrieved express their dissatisfaction in a peaceful manner, not by putting fire in the pathways, roads and throwing stones. That does not express civility" the Mufti said.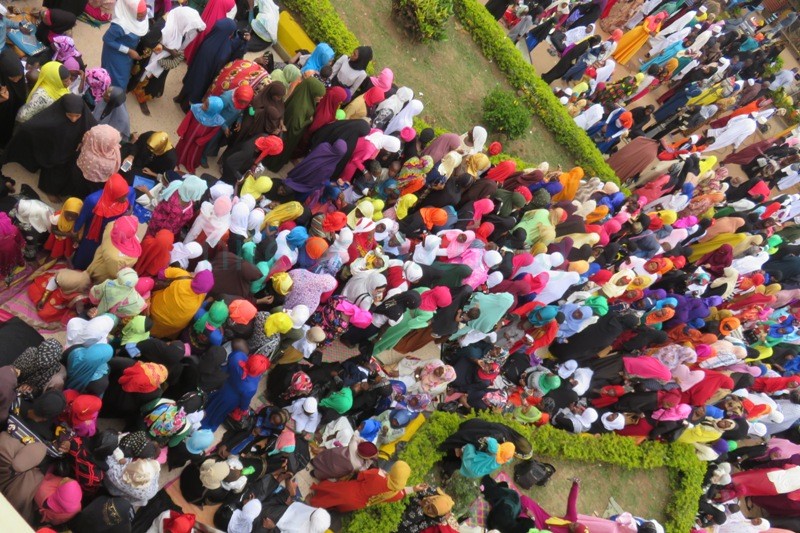 He also urged the security forces to desist from using excessive force while handling demonstrations.
"If someone has surrendered and put hands up, then you continue caning him, kicking him; I think this should also stop because we need peace".
He called upon all Ugandans to be proud of the existing peace and to keep it.
"If that peace is now sliding back to chaos, conflicts and confusion, then it is very unfortunate" the Mufti noted.
Regarding the Eid Adhuha festivities, the Mufti called upon all Muslims who are able, to observe the Eid by sacrificing animals.
He commended those who donated animals for sacrifice and prayed to Allah to reward them abundantly.
He later led the Eid prayers and hosted Muslims at his official residence where they enjoyed a special meal.
Prior to the Mufti's speech, the UMSC National Chairman Dr. AbdulKadir Balonde and the UMSC Secretary General Hon. Ramadhan Mugalu addressed the congregation.
The Libyan Ambassador to Uganda, the Chairman of the Islamic Call University College Dr. Badru Kiggundu, the Senior Presidential Adviser Haji Tezikuba Sajjabi and the Owek. Mohamood Thobani were also part of today's congregation.
The Eid Adhuha Khutuba (sermon) was delivered by the 2nd Deputy Mufti H.E Shk. Muhammad Ali Waiswa.