Private Richard Kasaija, an operative with the Chieftaincy of Military Intelligence (CMI) on Tuesday found a hard time responding to questions from lawyers representing Boda boda 2010 patron Abdalla Kitatta.
On Tuesday during cross examination before the General Court Martial, the lawyers led by Shaban Sanywa quizzed Priv.Kasaija who was part of the team that arrested Boda boda 2010 on how the operation was conducted.
When the lawyer put it to him that he never saw the golden pistol alleged to have been found with Kitatta during the arrest, Priv.Kasaija responded to the negative.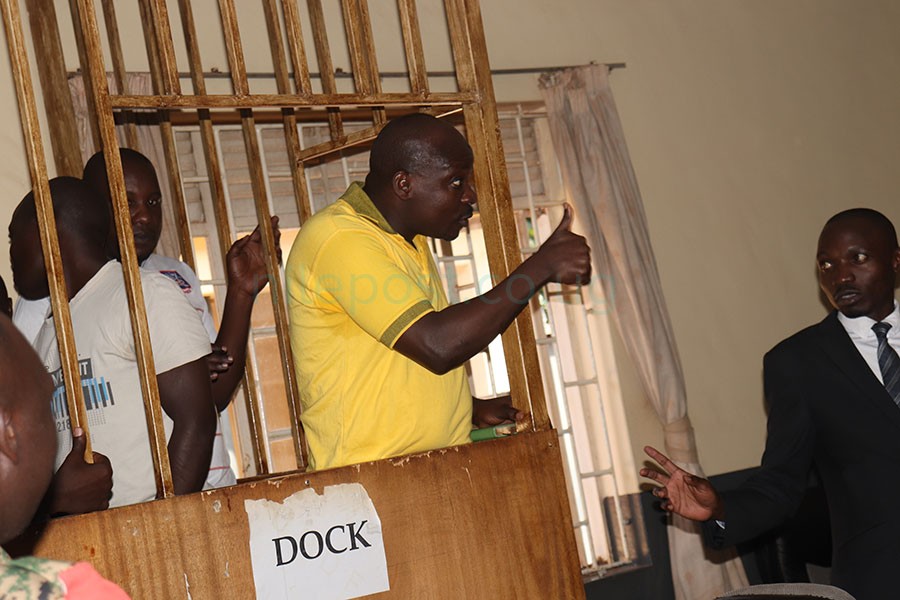 Asked whether after getting the pistol from Kitatta, the operatives informed the manager of the hotel where the accused was arrested from, the witness distanced himself from it saying it was the duty of the operation commander.
"Just know that you are still on oath and we are not here for jokes,"Sanywa fumed.
"Are you a trained military officer or you are just putting on the army uniform?"
The lawyers put it to the witness that Kitatta was never found with a golden pistol as alleged in his evidence.
On the two other guns recovered from Kitatta's vehicle including an SMG rifle and a pistol, the lawyers questioned the witness whether he took the initiative to find out where the gun could have been got.
"Did you find out from police headquarters who owned this gun? Is it illegal for a police officer to own a gun,"Sanywa questioned.
In response, Priv.Kasaija responded, "It depends on how he (police officer) got the gun and how he uses it."
The lawyer however fumed describing the witness as being useless.
The army court chairman, Lt.Gen.Andrew Gutti adjourned the matter to September 10 for the second prosecution witness to testify in the matter.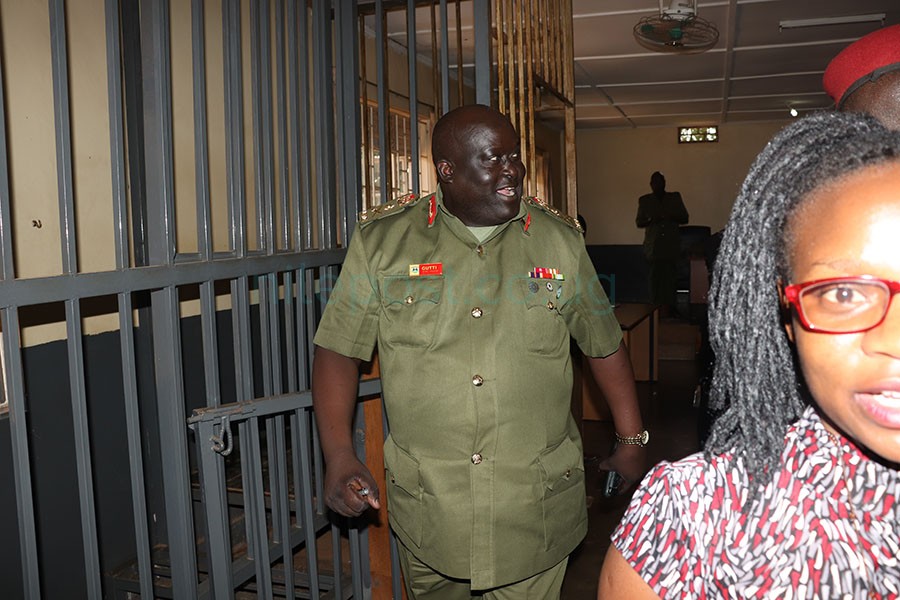 Kitatta is accused together with 12 other Boda boda 2010 members including; Matia Ssenfuka, Joel Kibirige, Hassan Ssemata, Jonathan Kayondo, Ssengooba Hassan, Sande Ssemwogerere, John Ssebandeke, Hussein Mugema, Sowali Ngobi, Fred Bwanika and Amon Twinomujuni with a number of offences related to unlawful possession of military hardware and unlawful possession of a gun, pistol and ammunition.
They are accused of unlawful possession of 30 and 20 rounds of ammunition for SMG rifles and pistol respectively which are government stores contrary to section 161 of the UPDF Act.
The army also accuses the group of unlawful possession of military equipment including headgear and uniforms which are a monopoly of the defence forces.