Government has assured Ugandans that the country is safe and the security agencies mandated with the responsibility of protecting Ugandans by the Constitution are in charge of the country.
Addressing a parliamentary sitting on Thursday, the Minister for Security Gen Elly Tumwine warned people propagating information that the country is on the verge of being attacked to stop forthwith.
It follows concerns raised by Gulu municipality MP Lyandro Komakech and Aruu North MP Odonga Otto that there were messages being circulated on social media that rebels will attack Uganda next week.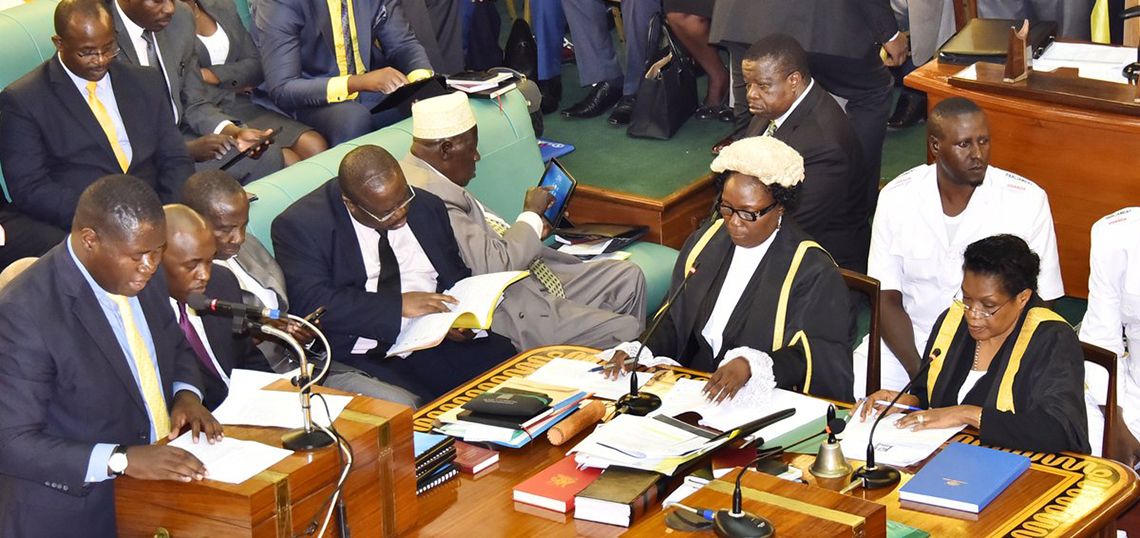 The legislator also informed the House that leaflets containing the same message were dropped in the districts of Northern Uganda.
This compelled the Speaker Rebecca Kadaga to summon all the three line ministers to appear before the House and clarify on the matter.
Tumwine answering the speaker's call assured Ugandans that the country is safe and they are free to operate their normal duties as usual,