Gorilla trekking has always been at the top of the bucket list for travellers into Africa.
This popular activity is expected to become even more popular thanks to the recent visit of popular TV talk show host Ellen DeGeneres.
"I can't begin to describe what this experience was like, or how much it means to me. I'm so grateful," DeGeneres wrote alongside the video of a gorilla emerging from the jungle.
Henk Graaff, managing director at SW Africa, said gorilla trekking has always been very popular with U.S. travelers. He adds we can expect Ellen DeGeneres' recent visit to the gorillas to boost the popularity of gorilla trekking for the U.S. market even further.
Ingrid Baas, general manager at Wilderness Safaris Rwanda, agreed: "I am sure that DeGeneres' commitment to the conservation of the gorillas and the protection of the forest will stimulate more travelers to do the same and to visit Rwanda."
The added exposure generated by the visit of the TV star comes at a time that the Rwanda Development Board doubled the gorilla permit cost from $750 to $1,500 per person.
At $1,500, the Rwanda gorilla permit is said to be the highest in the region; the permit costs $600 in Uganda and $400 in the Democratic Republic of Congo. Is the steep increase worth the money? Or is it better to opt for Uganda instead for a unique gorilla-trekking experience?
"There is no easy answer as each country is unique and offers different experiences," said John Round-Turner, Abercrombie and Kent's regional sales and marketing director.
The case for Rwanda
Baas acknowledged that both Uganda and Rwanda offer great opportunities for gorilla trekking. However, she said that she personally favors Rwanda, as most of the terrain during the gorilla trekking is a little bit more open and therefore it is easier to get a good view.
Says Baas: "Rwanda is a very clean and organized country; travel distances are relatively small, and the roads in general are good. In Rwanda, the view of the volcanoes around you whilst trekking the gorillas is breathtaking.
For Betty Jo Currie, Currie & Co. Travels Unlimited and Safari Pros member, Rwanda is also the favored destination. The main reasons, in her opinion, are that the treks can be shorter and the opportunity to visit the Dian Fossey Foundation and its scientists.
Suzanne Teng, Abercrombie & Kent product manager for Africa, said that a growing number of guests have also been attracted by the new luxury lodges opening in Rwanda, including Wilderness Safaris Bisate Lodge, One & Only's Nyungwe Lodge and the soon-to-open Gorilla's Nest as well as Singita Kwitonda, scheduled to open late in 2019.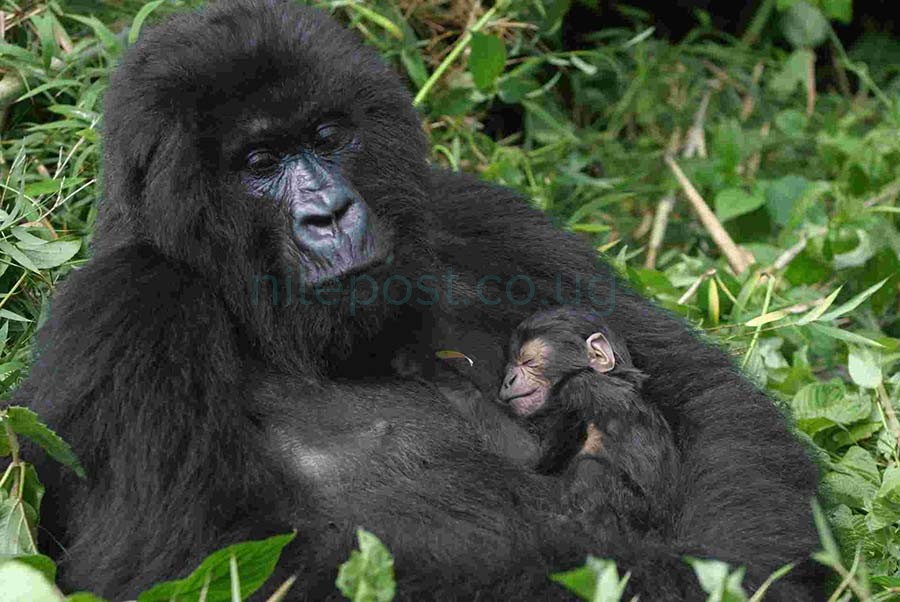 Teng adds Rwanda is generally considered to be a bit "less difficult" in terms of terrain for tracking when compared to Uganda. On the other hand, the altitudes can be higher, which means it is still an activity for fit and active clients.
Round-Turner added that Rwanda is growing its diversity with the reintroduction of lions and rhinos to Akagera National Park, making it a wonderful addition to the gorillas found in Parc National des Volcans (Volcanoes National Park).
He said: "Rwanda is a land of extreme beauty, each bend in the road revealing a more beautiful vista than the one before.  Nynungwe Forest is perfect for people wanting to hike with 130 kilometers (80 miles) of trails and the chance of seeing 13 different primates."
Sean Kritzinger, co-owner  and executive chairman at Giltedge Africa, agreed that diversity is a key benefit for Rwanda.
He explained the Volcanoes National Park in Rwanda with its golden monkey trekking adds an additional experience to a gorilla-trekking visit. "So, if clients want to see both golden monkeys and gorillas we recommend that they visit Rwanda."
Another advantage for Rwanda, according to Graaff, is that gorilla trekking is more accessible to meetings and incentives travellers thanks to the infrastructure the country has to offer.
He explains Rwanda has recently been ranked among the most popular conference and events destinations on the continent by the International Congress and Convention Association.
Gorilla trekking is a sustainable operation that benefits local communities tremendously in Rwanda. Graaff explained that with gorilla permit prices going up, the communal revenue-sharing rate has also gone up from previous 5% to 10%, which is a very good income for the communities.
He said: "Communities surrounding the Volcanoes National Park have seen substantial funding in community projects like building schools, hospitals, local business development, clean water and sanitation, which are directly benefiting and improving condition of living."
Currie agreed, pointing out that the additional revenue from permits helps make sure the operations are sustainable.
She added: "Rwanda is attracting clients who can afford the permits and thus can afford the more expensive accommodation. Expensive accommodation requires more service, thus more trained staff at better salaries. This all adds up to a sustainable model for employment. The model Rwanda is adopting — high-end, carefully managed tourism — is a true boon for the local economy."
The case for Uganda
Although the infrastructure is definitely less elaborate, Uganda does offer clear benefits when it comes to gorilla experiences. Graaf said that the main benefit of Uganda is that it is a significantly cheaper destination at $600 for a permit and offers a wider range of accommodations options, from mid budget to luxury.
Teng warned, however, that gorilla trekking in Uganda can be more challenging as it rains often in Bwindi, even in the dry season, so conditions may be slippery.
She said: "The gorillas cover large territories, and tracking time can vary greatly from day to day, from 30 minutes up to eight or nine hours. The vegetation can be very thick, hence the name Bwindi Impenetrable National Park. Slopes can be steep, often steeper than a flight of stairs, and there are no trails."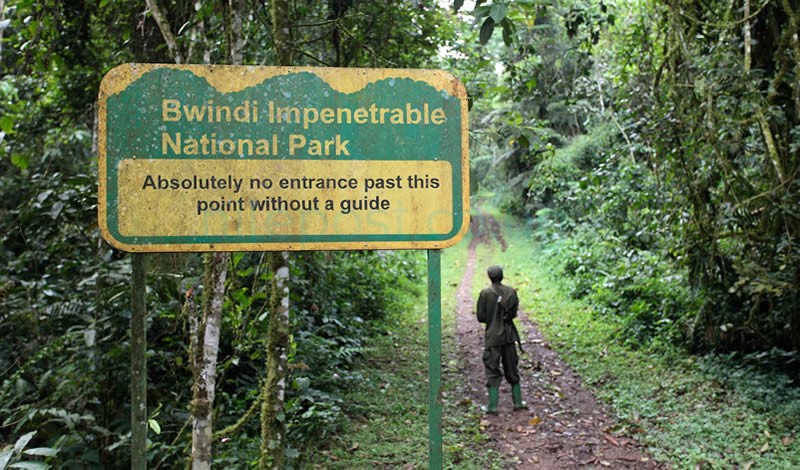 However, in addition to the gorillas, Teng noted that Uganda has an amazing chimp-trekking program in Kibale, a very good safari circuit and other attractions in the Bwindi region, including experiences with the indigenous Batwa people.
She added that gorilla trekking is a sustainable operation in Uganda.
She said: "Geoffrey Kent pioneered the first public/private partnership designed to save endangered mountain gorillas in Uganda and benefit impoverished communities.  In the early 1990s, he worked closely with the president of Uganda to set aside Bwindi Impenetrable Forest to protect endangered mountain gorillas."
The verdict?
Ultimately, the deciding factor between Uganda and Rwanda could just be the availability of the permits, according to Graaff.
He said: "Fortunately, gorilla trekking is a very regulated activity with only a limited number of permits issued daily. When clients leave the decision until very late, the choice could be made for them."
Round-Turner said Abercrombie & Kent encourages guests to visit both and make up their own minds. He adds that in both countries, each gorilla family is limited to eight visitors each day in a single group.  "No one else will see the same group of gorillas that day," he says.
John Addison, director Wild Frontiers, added that in both Rwanda and Uganda, on the day of the trekking, the park will decide which gorilla group the travelers will visit. This is based on current location and guest fitness levels.
Adopted from www.travelweekly.com