The show goes on as die mannschaft fail to make it out of the groups at the 2018 Russia World Cup. The Sad eyes, the pain, grief and agony fill the 2014 Champions as the 'defending Champions syndrome' continues sweep everything that crosses its path. The 2018 Champions to be should too be wary. It's coming!
The last games in Group F had Mexico on the brink of elimination when they were already 3-down, and all Germany needed to do was win by a margin of 1-goal to go through.
Sadly, the turn of events had a different ending as South Korea scored from a moment of sloppy defending that kept Kim Young-Gwon onside in the 90+2' before Son Heung-min scored the winner after Neuer was caught outside his area.
Two goals in added-time to get their first 3-points at the Tournament, South Korea 'big achievement' means; – West Germany/German fail to make it out of the group stages for the first time since 1938. The World's number 1 finishing bottom of Group F. It's ironical isn't it?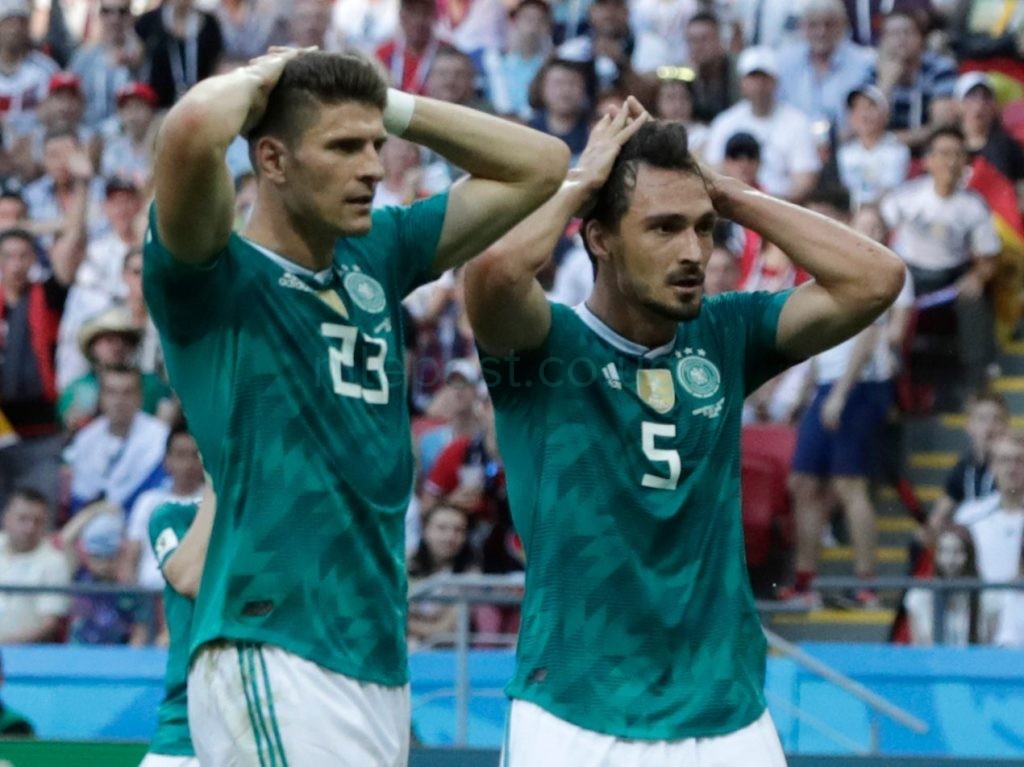 Denied a blessing from a section of fans for dropping some players, a moment marred by controversy -how a move from a poor start, to a promising second-game opened up to a dead-end. German's worst performance at a world cup, perhaps not worse than Spain's last (as defending Champions).
Can Joachim Löw survive this?
Before the tournament, one of the biggest but 'considerably irrelevant' talking points was Sandro Wagner's retirement from International football after of being dropped.
Löw's response was; "The decision is never against a particular player, but for the overall success of the team."
This was followed by questions as to why Leroy Sane, One of Man City's then on form stars, and PFA youngest player of the year was dropped.
To this he said; ''That was a very close decision between him and Julian Brandt, which was made in favor of Brandt".
Can he say the same, today, after crashing out of the World Cup in a very uncharacteristic manner (losing to South Korea in the final game)?
"In 12 appearances for Die Mannschaft he (sane), has failed to score and contributed just one assist."
Then came the Neuer controversy.
So, did the Decision suddenly backfire?
Germany lost their opening group game to Mexico, 1-0, but recovered to win against Mexico, 2-1, before the devastating loss in Karzan.
How can we connect the dots for the long-line to the fall?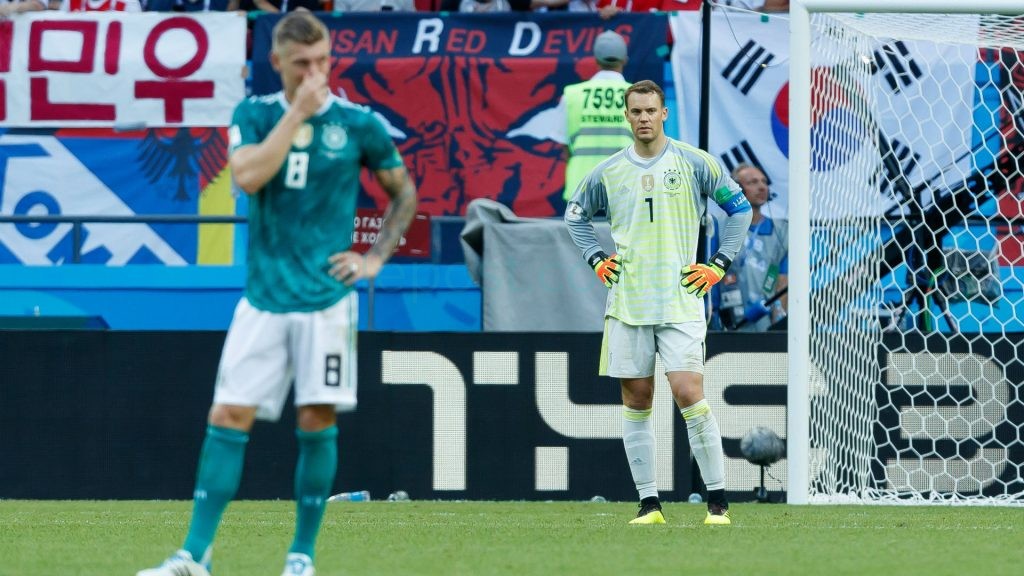 Germany scored only 2-goals in the entire Tournament in one game, one by a player supposedly on the second line of attack and the other from a midfielder.
The option in Julian Brandt, Marco Reus, Mario Gomes and Thomas Müller, one of the world's best list of sharp-shooters – with a supporting cast of world-class players like Mesut Ozil, Toni Kroos and Thomas Muller scored just two goals.
Germany took twice as many shots as South Korea, just as it did in the opening loss to Mexico a few days back. As today's game dragged on at 0-0, the more desperate Germany became with Jo Hyeon-Woo determined to keep out any advances.
Forward Muller and Mario Gomez came on for midfielders, and eventually a defender was pulled off, too. By the 78th minute all the strikers on Löw's selection list were on but this did not change a thing.
Timo Werner-Marco Reus-Mario Gomes-Thomas Muller and Julian Brandt all looked devoid of character, lacked urgency and made more of a 'walking-attack', as their side failed to break through South Korea's 10-men.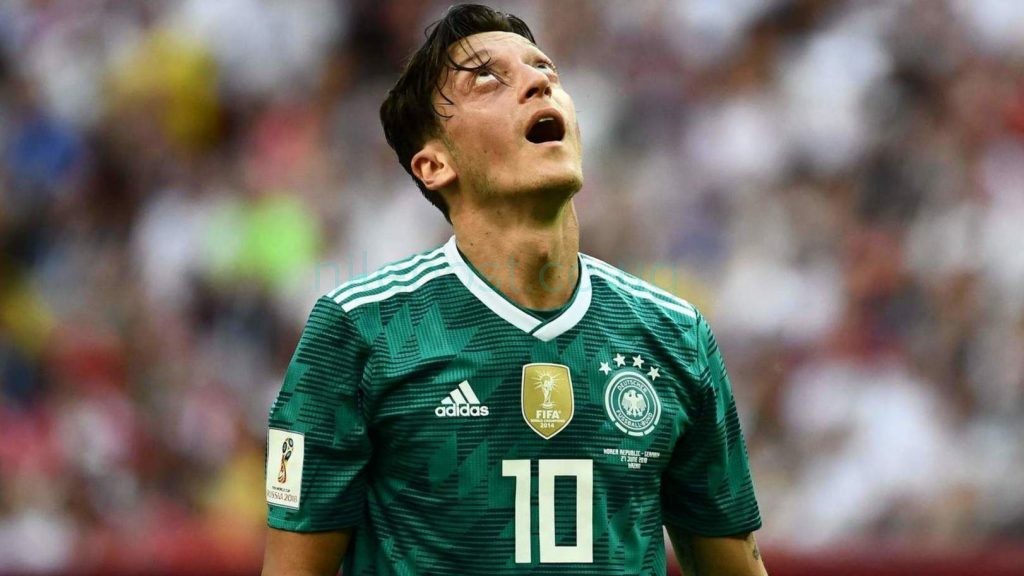 Is it safe to say Nationalelf was let down by the front-men, who were Löw's making?
Would Sandro Wagner and Leroy Sane's inclusion have changed anything at that moment?
Well, in management, there's always that thin line between success and failure to which the determinant remains, Entscheidung (The decision). The two sides of this; – how great your thinking was or how pathetic you were can only be determined by the inherent results.
When damage is done or success is achieved, only rational thinkers can get to realize the level of detail beyond linking inherent results to the decision that was made then.
Football remains a game of uncertainty, although structured reasoning will always try to dissect all it's wrongs and rights. It could be right, yet still, wrong.
You realize it's now becoming challenging to be a World Champion at a World Cup tournament and only Brazil has been able to break the jinx -defending the world Cup in that 1962 final and as well make it out of the Group stages after the start of the 'defending Champion syndrome' in 2002.
Three of the last four champions haven't even advanced to the knockout rounds in the following tournament, let alone win again.
Germany was no more able to escape the grasp of history than Spain, Italy and France were before it.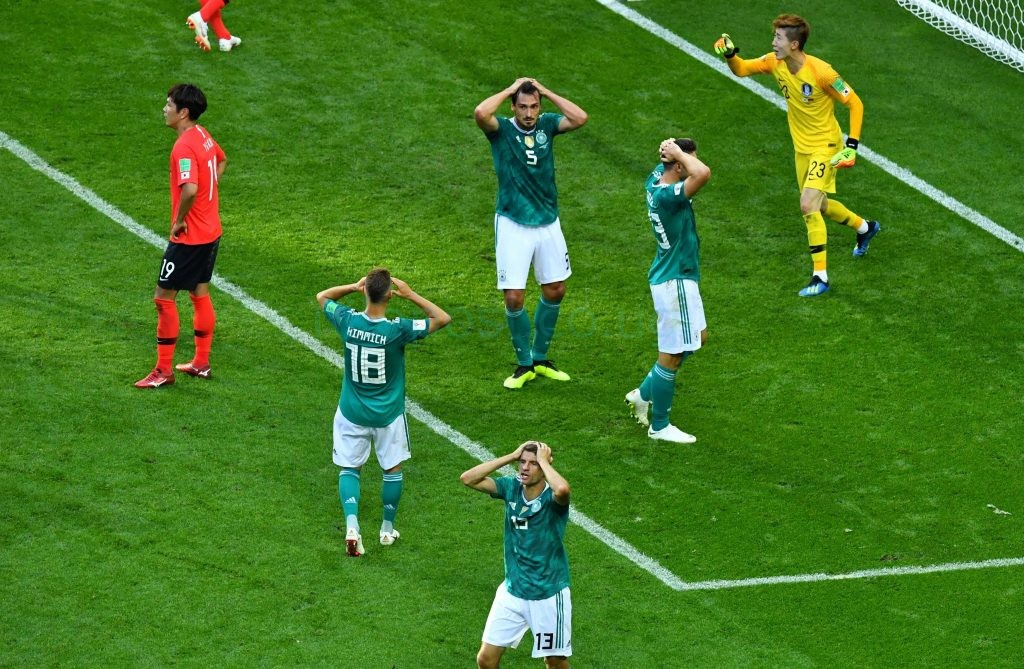 It's natural, Sandro Wagner and Leroy Sane will have the last laugh at its best. However, regardless of who should have been on the team, there isn't a credible excuse to this uncharacteristic show by the team itself. It's an usual for Die Mannschaft to play without urgency and look devoid of character like the case for this tournament.
The time for Jachim Löw to account for this failure has come. However, taking the decision on his future needs a more rational approach. His men too need to be questioned.