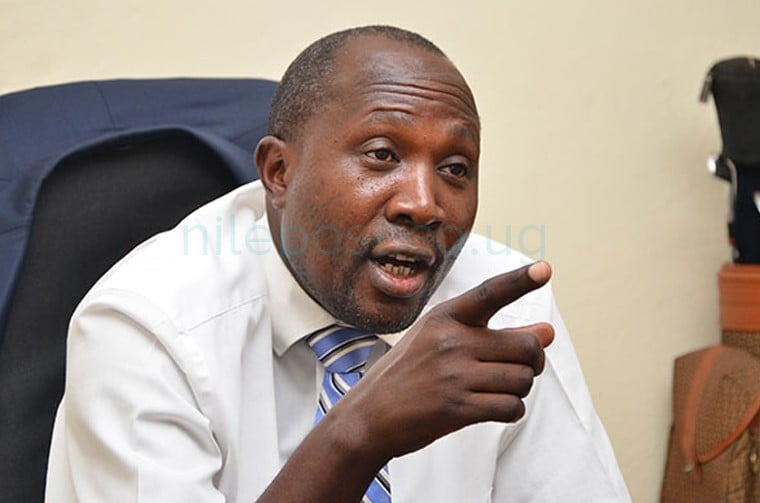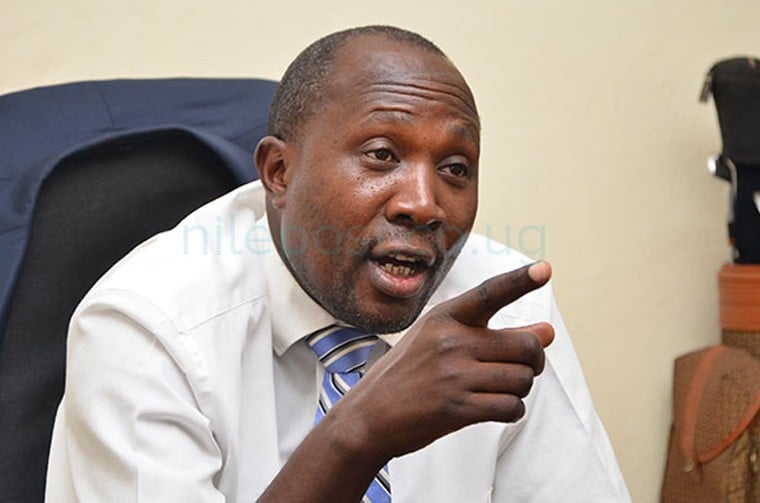 If winning the election in 2006 was gigantic, five years later, I would come against every form of state-inspired violence, intimidation, militarism and bribery as I battled a cabinet minister for my parliamentary seat.
Sironko, my home district, turned into a barracks of sorts in February 2011 as army tankers and mambas were deployed on village paths—all in the name of denying me a parliamentary seat.
A vote in my constituency was going for 50,000 shillings as the NRM broke the coffers to buy nearly each voter in my area.
But being the wise people they are, my voters saw a golden opportunity in recovering some of their stolen taxes, but while firmly sticking to the issues.
They would pick the money and later joke among themselves, at drinking joints, how Nandala had given them money. At malwa joints, they would ask each other, "How much has Nandala given you today?"
The one with most "income" that day would then buy a round of drinks as they looked forward to reaping more the following day.
My record of development in Bugisu is unmistakable and this was not lost on the voters. It was no surprise then that when the final results were announced, I had more than triple the votes my opponent, a senior government minister, had.
But this civic competence of Budadiri West and Sironko was not by accident. We had done enough mobilisation and sensitisation before voting.
The voters knew that bribes thrown at them was simply their money and they were under no obligation to be swayed by it.
People were manning polling stations as early as 5.00am. Even as the army fought and shot at me, they stayed in the queues, swearing to vote for me, even if I were dead!
We had also ensured that we nominate 10 or more agents at every single polling station. As one person stepped away, another was on standby. We cornered our opponent.
There was no way they could do any mischief.
Realising that rigging would not work, the army scaled up the violence; our agents were arrested and people roughed up.
Unwilling to stand the oppression, our supporters retaliated, cornering soldiers and beating them. In the melee, I was shot in the leg and a journalist who was covering the fracas shot in the stomach.
Up to today, the government has never explained what soldiers were doing at polling centres.
This mobilisation and vigilance bore fruit. Our party won all the three parliamentary seats in Sironko District; we won the LCV seat, we have 21 LCIII chairpersons out of the 28 in the district and 41 councillors.
Of the 127 polling stations in the constituency, we won at 124 of them. If there is any lesson we learnt from this race, it was the fact that we can NEVER get victory on a silver platter. Organisation and mobilisation are key, if our party is to take power.
Battles with Mr. Museveni for Bugisu Cooperative Union (BCU)
In 2008, when union members took a decision to have new board members, government postponed elections six times because of the fear that Nandala could win.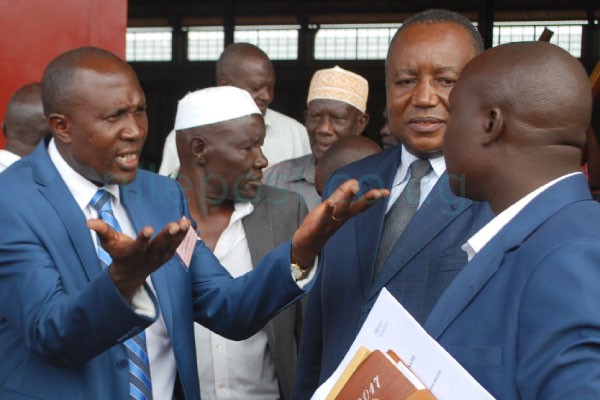 Finally, they had no alternative but to organize the election. Four days to elections, all delegates were ferried to hotels in neighbouring districts of Tororo, Iganga, Jinja, and Soroti.
The most targeted delegates were people from my zone. This meant that I had no voters to canvass votes from.
Since 1954, voting rules had been that each of the nine zones votes for one board member, who then joins other members from other zones to constitute an executive.
This time round, however, the voting pattern was changed. Everyone present would vote both board members and its chairperson.
So come voting day and the drama started. The first showdown was on the election of zone board members.
Out of the 104 members from my zone, I had accessed only 20. As I stood in the line to be voted, I knew my fate was sealed. Five of my group members had already lost and I was the sixth.
Some people urged me to shift from my queue, saying it was jinxed, but I told them I would go down with my colleagues.
Events, however, took a strange turn. One old but vocal member who had been given 20 million shillings to vote against me, probably battling with his conscience, boldly declared, "I cannot sell Bugisu", and crossed over to my side.
He added that the cash inducement given to him was taxpayers' money, before scores of other members switched to my line.
My opponent in this race, like it was in the 2011 parliamentary election, was Minister Beatrice Wabudeya.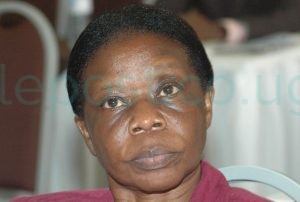 She had never sold even a kilogramme of coffee, but here she was masquerading as a coffee farmer, seeking management position in a coffee farmers union! When votes were counted, I had sailed through as board member for my zone.
President Museveni, who had camped in Mbale, was informed that I had won the first round. He urged his members to ensure that I am not elected as BCU Board Chairperson.
Instead when the vote was called, I was endorsed as chair with an even bigger margin. Mr Museveni did not wait for the declaration of the winner—we simply saw his helicopter take off!
When I assumed leadership of BCU, it was indebted to the tune of Shs 1.7 billion. Within two years, I had cleared this debt and turned the organisation from loss-making to a profit making venture.
In two years, we had made a profit of over Shs 2.5 billion. The price of coffee rose from 800 to 12,000 shillings a kilogramme.
A person with 1,000kg was assured of 12 million shillings. People built houses, bought cars and yes, others married more wives!
No surprise then those farmers decided to rename Arabica coffee as "Nandala".
Perhaps the most important contribution to the community was that BCU revived the students' scholarships. We paid fees for over 200 students in higher institutions of learning every year.
A scared Museveni said these were many students (perhaps comparing with his mismanaged, tribalistic State House scholarship scheme) and reasoned that in five years, we would have an unrivalled force.
Little did he know that we just sought to help improve our community. He accused me of using BCU money to finance FDC activities just because the previous board that was NRM-inclined had done exactly that.
He has caused endless inquiries that have failed to find any mud to throw at me. The fate of our union hangs in balance as Museveni does everything within his means to kill it.
The author is MP for Budadiri West and secretary general for FDC