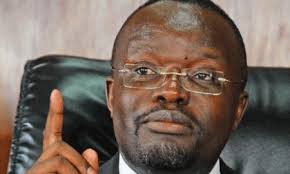 First of I would like to state that I am I am serving as Chairperson of Council of MUBS and the Principal of MUBS, Professor Waswa Balunywa is responsible to council.
On 5th March 2018, I did write on behalf of MUBS council recommending Prof. Balunywa for re-appointment as Principal MUBS and this letter was copied to Prof. Balunywa.
However, I have of late learnt that as per Section 12 of the Pension Act Cap 286, Prof. Waswa Balunywa does not meet the eligibility criteria for re-appointment as a Principal of public tertiary institution since he was born on 3rd December 1955 and is already above the mandatory retirement age of 60.
As a result of this legal requirement, a principal of a public tertiary institution is required to vacate office on attaining the age of sixty years.
I would like to categorically state that after serving as Vice Chancellor of Makerere University, I have no interest in serving as Vice Chancellor of any other University or Principal of any tertiary institution including MUBS.
I recently applied to serve as Vice Chancellor of Makerere University because many stakeholders wanted me to go back and finish the unfinished business I left behind.
After serious considerations I decided to apply and the rest is history and I am done with serving as Vice Chancellor/Principal of any University/ Tertiary Institution. Whoever is circulating falsehoods against me, time will be the judge.
Now Hon Asuman Kiyingi who served as minister, MP and is a lawyer can put pressure on government using all technics including religion, tribe, blackmail to have Prof. Balunywa re-appointed Principal MUBS even when he does not qualify.
On my part, I had recommended him in a letter dated 5th March 2018 on condition that he met the eligibility criteria that is under the mandate of the appointing authority i.e. the Ministry of Education and Sports/ Education Service Commission.
The author is chairperson of  MUBS council.