The world of innovation continues to grow and it looks like Firefox now has a new and direct rival in Waterfox web browser.
You have probably heard about the waterfox web browser, and if you have not, well Nile Tech brings you this amazing web browser that was developed by a bedroom coder, Alex Kontos. This was not developed as a result of an experimental branch of the Mozilla browser but as a young man's ambition to grow beyond things like just overclocking his laptop.
Waterfox is an open-source web browser for 64-bit operating systems, with an aim to be speedy, ethical, and maintain support for legacy extensions dropped by Firefox, from which it is forked (copied). There are official releases for 64-bit Windows (including a portable version), macOS, 64-bit Linux, and 64-bit Android.
The Browser was first released on March 27, 2011 for 64-bit Windows. The Mac build was introduced on May 14, 2015 with the release of version 38.0, the Linux build was introduced on December 20, 2016 with the release of version 50.0, and the Android build was first introduced in version 55.2.2. Version 29.0 released on July 22, 2015 had a build for iOS.
From May 12, 2015 to November 12, 2015, Waterfox had its own exclusive charity search engine called Storm.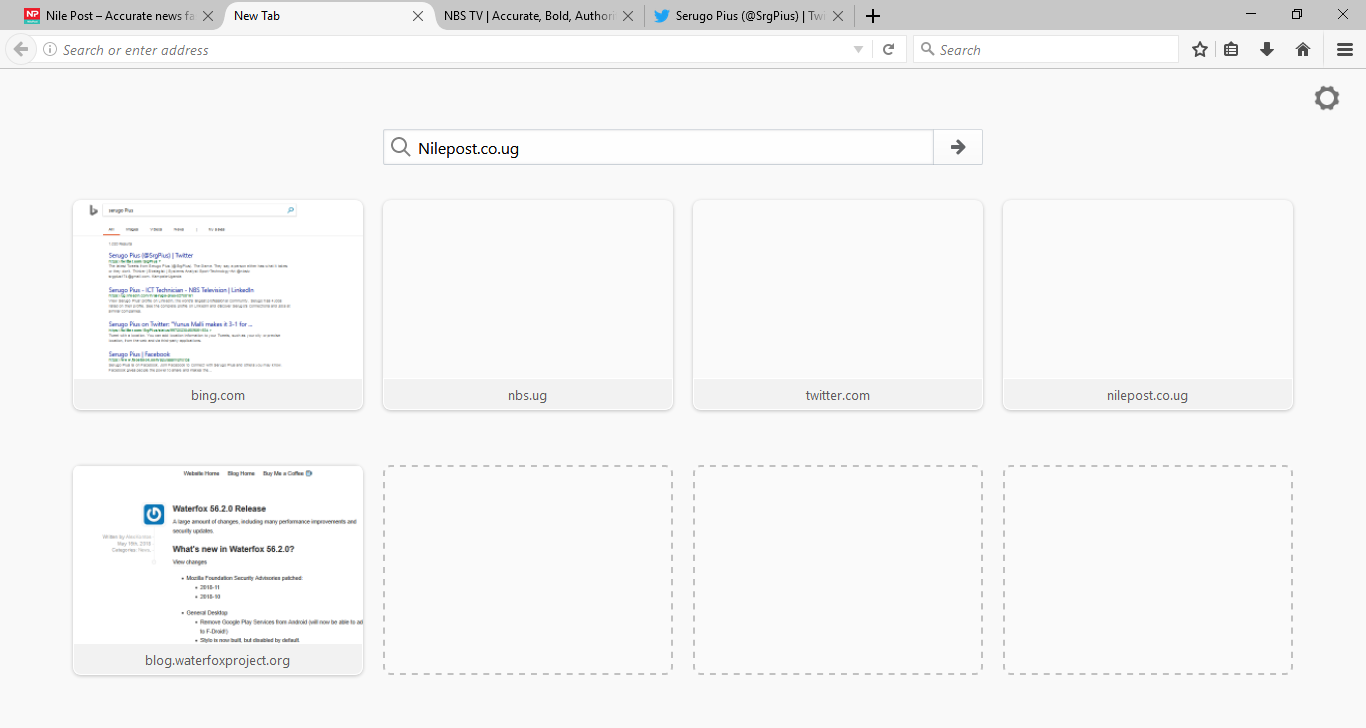 The latest release of the web browser, version 56.2.0, was released by its developer on May 16, 2018 to the public. This new version is largely based on the Firefox code and includes security updates, performance improvements and a number of other changes.
The new version of the Waterfox browser is available through the browser's automatic update system and as a standalone download on the official website.
Waterfox 56.2.0 includes the latest security patches that Mozilla released for the Firefox web browser. It includes updates listed under MFSA 2018.-10 and MFSA 2018-11. You can check out Mozilla's Security advisories website for individual patch information.
According to Martin Brinkmann, the new version of Waterfox includes a large number of changes; users who have set the preference privacy.resistFingerprinting to true will notice that Waterfox disguises itself as Firefox 60 when the preference is set. Waterfox with the preference set to false identifies as Firefox 56 to the Web.
Similarly, users who noticed high CPU usage while using Waterfox should see improvement. Kontos notes that the "high CPU usage" issue should be a thing of the past.
The Android version of Waterfox has had its Google Play Services integration removed; the removal paves the way for integration in the F-Droid store.
There is still a lot that needs to be done; Kontos plans to add WebExtensions APIs of Firefox 57 in Waterfox, and integrate the classic add-ons catalog in about:addons.