Next Media, Uganda's leading multi-media organisation and MTN Uganda on Friday hosted Muslims to a corporate dinner to mark the start of the holy month of Ramadan. It was the first Ramadan dinner to be organised so far.
The colourful function took place in Nile Hall at Hotel Africana and was attended by prominent muslims, political dignitaries and members of the public.
Some of the guests included the Lord Mayor, Erias Lukwago, MTN CEO Wim Vanhelleputte and the Saudi Arabia ambassador to Uganda, Dr. Abdallah Fahad Al Qahtani.
Salam TV, which part of Next Media, took the lead role telecasting the event live.
Speaking at the event, Kin Kariisa, the Chief Executive Officer of Next Media said Ramadan this year should bring to us the strength and the earnest will to work together to harness peace and prosperity.
"Salam TV and MTN recognize that Ramadan is a month of long spiritual exercise, a month of kindness and conduct towards others, because of this belief we have previously worked together to distribute food staffs to prisons, hospitals, orphanages, schools, mosques and muslim leaders," he said.
He said Next Media commits itself to feed the needy this month, educate and sensitise people about the values of Islam and fasting.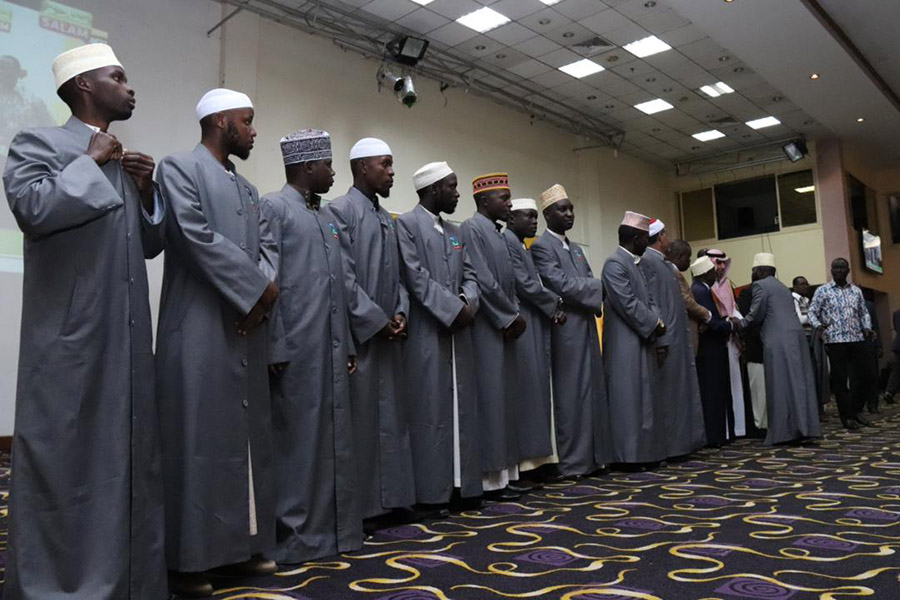 "I encourage you to take action this Ramadan and support our campaign by donating. We thank MTN for joining us to make this happen and Thank the Muslim community for the love and trust in our brands more especially Salam TV. We will continue to do projects that are beneficial and closer to them," Kariisa said.
The MTN CEO, Wim Vanhelleputte, said he was pleased with the partnership the telecom giant has with Next Media and pledged to strengthen this relationship further.
This was the second year in a row that MTN and Next Media have teamed up to serve dinner for the Muslim community in Ramadan.