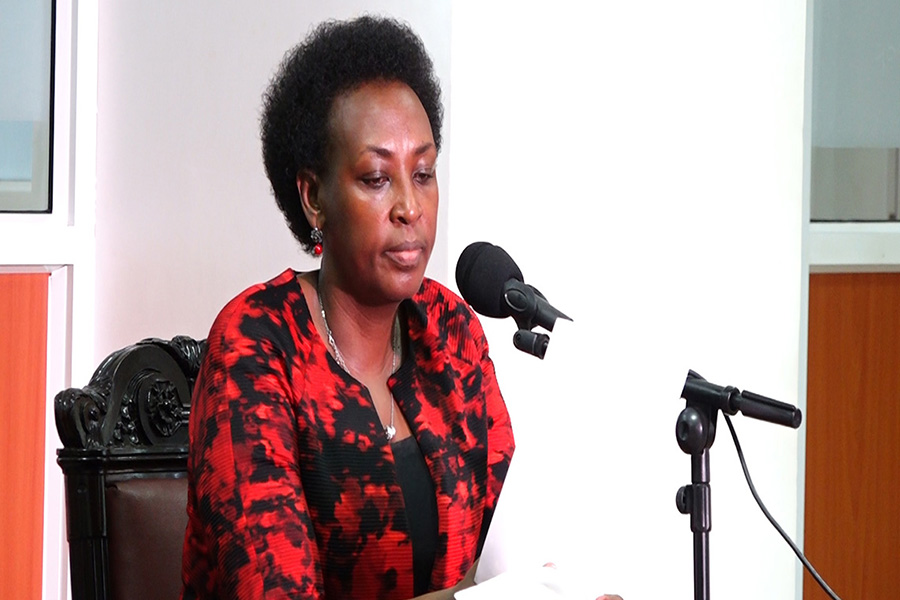 It is not often that a Principal Private Secretary (PPS) to the president, a very powerful person, appears before a probe or any institution for interrogation.
In 2007, Makindye Grade One Magistrate, Edith Namata and a senior police officer, Edison Mbiringi, got into deep trouble after they "attempted" to summon the then PPS, Amelia Kyambadde to record a statement in relation to allegations that she had conspired to murder a one, Hakim Lukenge (Where did he go?).
Namata was transferred to an obscure duty station while Mbiringi was suspended by Gen Kale Kayihura.
As PPS Kyambadde exuded so much power that her physical presence around the president naturally spelt order, without her having to bark at anyone.
She was one of Museveni's most trusted aides and the president said as much at her farewell party in 2010.
What am I driving at?
I watched Molly Kamukama's appearance on TV before the Justice Catherine Bamugemereire led Land Probe and I noticed that something did not add up.
Does the office of the PPS still have some clout?
Are her days as PPS numbered?
I have been told by reliable people that like the Lands minister Betty Amongi, Kamukama did not at first feel comfortable with the thought of appearing before the probe but the president insisted that she appears.
"The President has thrown her under the bus," said one State House insider who alluded to the fact that if she had the full trust of Museveni, the president would have found a way of shielding her from the probe.
From the corridors of State House, it appears that Kamukama may not last long on the job because she apparently has not earned the full trust of the president.
She was appointed to the post in November 2016 and in this short time, she has succeeded at alienating some of Museveni's allies.
Recently, I have been told, the president accosted her for trying to block some important messages.
She has tried to fight or relegate to the periphery people she deemed to be close to Maj Edith Nakalema, a former powerful Museveni assistant who went to the UK for further studies.
Nakalema and Kamukama fought ego wars as each wanted to retain influence with the president.
These wars put some State House employees in a fix as they had to choose who to ally with it.
Kamukama, I have been told, has tried very much to be a Kyambadde. Barking out orders to junior staff, blocking access to the president…trying to make her presence felt.
Yet without Kyambadde's steadfastness, sound judgement and the advantage of having been a historical in every sense of the word (Kyambadde started working for Museveni in 1979 when he was minister of Defence), she has not earned that respect from the appointing authority.
From what I have been told, she still has a long way to go to earn this respect and time is not her best ally.
The author is the Editor of The Nile Post
twitter-@ekiggundu
Email:ekiggundu@alwaysnbs.tv
Comments
comments