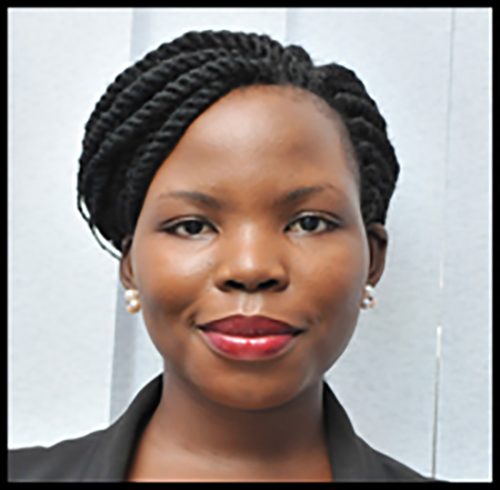 DAMALIE TIBUGWISA NTENDE
Every 26th April is the World Intellectual Property day. This year's theme as set by the world Intellectual Property Organisation (WIPO) was, Powering Change: Women in Innovation and Creativity.
According to the WIPO Director General Mr. Francis Gurry, this theme was set to celebrate the innovative and creative accomplishments of women around the globe.
This is a powerful theme, because women especially in Uganda go through so much strife and hardship to accomplish anything. So it is important that they be celebrated even in respect of innovation and creativity.
In other aspects, Ugandan women like Hon. Rebecca Kadaga, Hon. Specioza Wandira Kazibwe, Winnie Byanyima, Justice Julia Sebutinde have made a mark in the world.
In innovation a few women like Aitaru Rachel Olema and Nanziri Bonita creators of the sickle cell diagnosis tool, Philippa Ngaju of the Electronically controlled Gravity Feed Infusion Set, Gudula Naiga Basaza for organic pesticides and Ms. Evelyn Namara (M-Voucher) have made the world a better place.
However, the efforts of these few are but a drop in the ocean and there is an apparent need for more Ugandans to participate especially in respect of patents
Although all forms of intellectual property involve a degree of creativity and innovativeness, patents are the most ideal benchmark.
However, according to the National IP Statistics, IP Registry, Uganda Registration Services Bureau [URSB] and the Global Innovation Index (GII), 2016, between 2011 and 2016 there were only 47 patent applications filed with the Uganda Registration Services Bureau. Sadly, all the said applications were foreign.
Even in respect of other intellectual property rights like trademarks for the period 2011-2016, only 15,048 trademarks were registered and 70% of these were foreign.
This performance is appalling and leaves one wondering why there is such low level of innovation in Uganda but even worse by women.
Globally, only 31% of international patent applications are by women with Korea being in the lead. The gender gap is even wider in Uganda.
Recently, Ms. Mercy K. Kainobwisho from URSB and Ms. Irene Mutesi Musoke of Women in Technology while on NTV's show 'Perspective With Josephine Karungi' confirmed that there are few women innovators in Uganda.
At a global level the focus for innovation is on research intensive areas of biotechnology, pharmaceuticals, organic fine chemistry, food chemistry and artificial intelligence. However, these are areas with the least number of women.
One of the main reasons for this is gender stereotypes propagated deliberately or unintentionally by both men and women and implemented from childhood throughout life.
When girls are born, their designated colour is pink. According to www.bourncreative.com pink is described as a delicate colour that means sweet, nice, playful, cute, tenderness.
It is further reported that in large amounts pink can actually create physical weakness.
In contrast when boys are born, their designated colour is blue.
According to the same website, www.bourncreative.com, blue represents freedom, intuition, imagination, expansiveness, inspiration, depth, wisdom, confidence, stability and intelligence.
It communicates significance, importance and confidence.
These stereotypes continue even to the entertainment given to children. Girls are steered towards fairytale characters like Sophia, Elsa, Cinderella.
On the other hand boys watch super heroes like spider man, have cars, robots, and computer games. Of course, these toys may also stifle creativity but generally they increase the child's level of imagination and curiosity.
It is little wonder that each consistent year UNEB announces that boys performed better than girls in Science subjects.
Girls are raised to be good wives while boys are raised to be men. Boys grow up as hustlers, resilient, so creativity and innovation are a means of survival.
Due to this upbringing, men are more likely to accept risks which innovation requires. Men are for example more likely than women to obtain a loan to invest in an innovative idea .In the end women deliver in the back ground as the men take credit.
These stereotypes in relation to innovation are so bad for Uganda because although the men are better raised to innovate, they are not doing so.
There is need to take Uganda from merely being the most enterprising country in the world to the most innovative.
Men should embrace the challenge and also encourage and support women. Women should stop being comfortable in the shadow of men. They should take charge of their lives and destiny.
Only by doing this have the exceptional women we know made it. Parents should become aware and break these stereotypes so they can raise their children better.
Government should come up and/or support policies that break these stereotypes education, sensitisation, and or other forms of empowerment of women.
These policies could for example be about creating a suitable working environment that is accommodative to the needs of women especially during their child bearing years.
The author is an advocate with Muwema and Co. Advocates
dtibugwisa@madvocates.com