Multi-party luminaries, politicians and scores of Kenyans have paid tribute to Kenya's democracy hero Kenneth Stanley Njindo Matiba.
Matiba who will be remembered for risking his life and standing up against the Kanu government, died yesterday aged 85.
He had been hospitalized at Karen Hospital in Nairobi for 55 days, staying on a ventilator for the past fortnight before suffering a cardiac arrest.
Doctors said his internal organs started failing on Friday April 13 and his blood pressure was too low for a dialysis. It was during his detention in the 90s that he suffered a stroke in prison.
"We watched him die. We watched him suffer. We could have saved his businesses. He was bankrupted because he financed the second liberation," an emotional Gitobu Imanyara, who had been hospitalised at the same hospital, eulogised the late Kenneth Matiba.
In July 4 1990, Matiba and Nairobi's first African mayor, Charles Rubia, were arrested and detained for agitating for the reintroduction of multi-party politics at the peak of repression by KANU's regime.
Police pounced on the duo after they said in a in press conference, the ruling party had to go "Now. Not tomorrow."
Raila Odinga, another detainee in the struggle said their families share a special bond, sealed by a shared vision and the scars of their struggles.
Raila would join forces with Matiba after 1992 elections becoming a common figure in Matiba press conferences.
"Our country has lost one of the last living symbols of the pains our people have had to bear in order to get where we are. It is hardly where we intended or ought to be, but certainly better than where we were at this time over 20 years ago, thanks to the sacrifices of Hon. Matiba and his team," said Raila.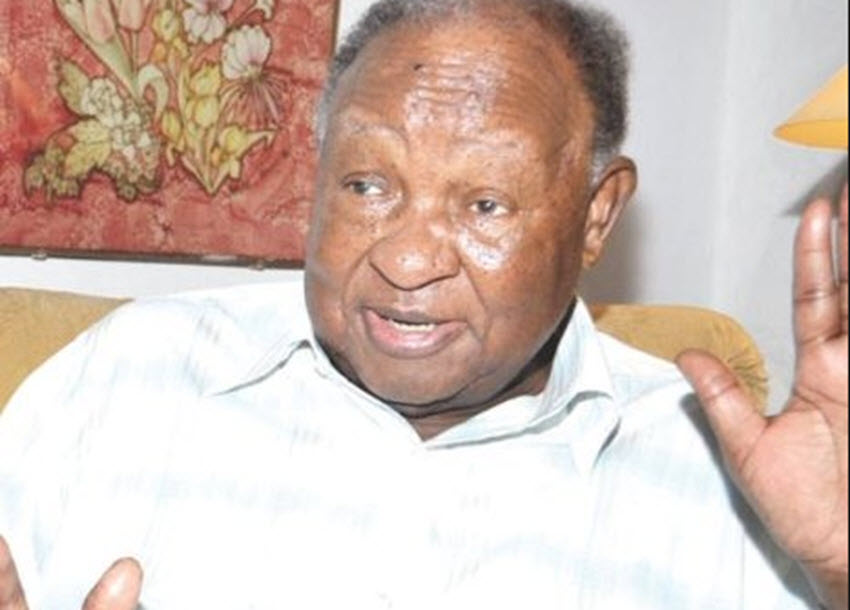 President Uhuru Kenyatta condoled with Matiba's family, saying he benefited from his selfless leadership and wisdom. "Mzee Matiba was a true patriot who loved this nation of Kenya, a nationalist who believed in hard work and building strong bonds of friendship for the betterment of all," reiterated Uhuru.
Uhuru's deputy, William Ruto echoed similar sentiments, describing the late Matiba as patriot whose contribution to Kenya will never be forgotten.
"He was a passionate politician, indefatigable and forthright operator. He applied himself to his duties with exceptional enthusiasm and diligence, always determined to succeed," said Ruto in a statement to newsrooms.
National Assembly speaker Justin Muturi eulogised Matiba with a call for everyone to make Kenya a better place like he envisioned.
His Senate counterpart, Ken Lusaka said: "Matiba fought valiantly for freedom of expression and multiparty democracy. We will remember his service to the Nation as both a public servant and a politician".
**The Standard, Kenya