The United Nations Security Council has condemned the attack on troops under the AMISOM over the weekend in which a number of UPDF soldiers died at the hands of Al Shabaab insurgents.
On the morning of Easter Sunday, a group of over 500 Al Shabaab militants attacked an AMISOM UPDF Forward Operating Base in Bulomarer in the Lower Shabelle region. Two Vehicle-Borne Improvised Explosive Devices (VBIED) went off killing a number of the Ugandan army soldiers.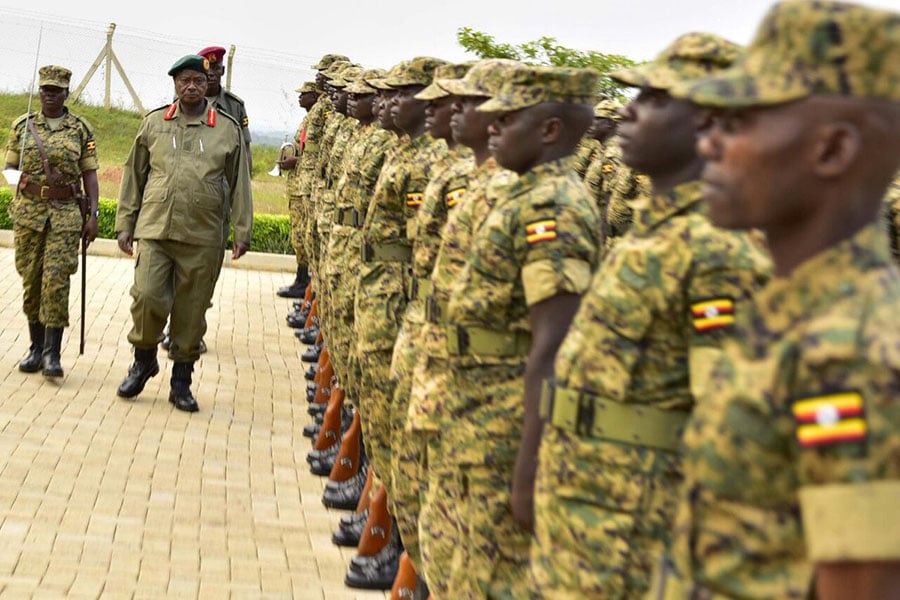 In a statement released on Wednesday, the United Nations Security Council President, Gustavo Meza-Cuadra said it was unfortunate that the peacekeepers had lost their lives while on duty in Somalia.
"The members of the Security Council reaffirmed that terrorism in all its forms and manifestations constitutes one of the most serious threats to international peace and security," Gustavo said in a statement.
He noted that the council underlines the need to bring perpetrators, organizers, financiers and sponsors of these reprehensible acts of terrorism to justice.
According to the Ugandan army spokesperson Brig Richard Karemire, eight UPDF soldiers were killed whereas others were wounded in the attack that saw over 130 attackers put out of action and an assortment of weapons recovered from them.
The UN however reaffirmed its support towards the fight against the terrorist organization in Somalia by the AMISOM troops.
"The Council underscores its full support to AMISOM in delivering their mandate to reduce the threat posed by the terrorist group Al-Shabaab and armed opposition groups in Somalia, and pays tribute to all international actors working to bring peace and stability in Somalia," Gustavo said.
Uganda is the largest troop contributor of the 22,000 strong AMISOM force since 2007, contributing roughly 80 percent of the number.
Despite being able to rout the Al Qaeda affiliated group from the capital Mogadishu, the AMISOM troops especially UPDF still face a big threat in the Lower Shabelle region which is inhabited by the insurgents.