Uganda Revenue Authority enforcement officers in Mpondwe last week impounded a vehicle carrying several cartons of banned cosmetics.
The vehicle, a tipper registration number UAW 558Q apparently carrying sand was impounded after a tip off by a vigilant citizen, the URA team on scooping sand off the tipper, landed on banned contraband.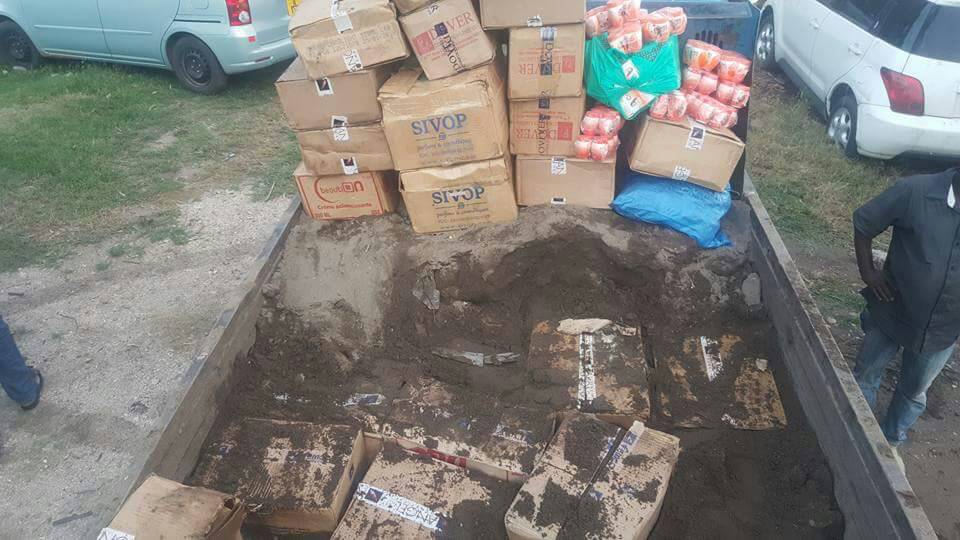 "At about 21.30 hours, the vehicle drove into a customs protected zone at Kinyamaseke but to the team's disappointment, it was ostensibly carrying sand. The officers insisted on a physical examination and after removing a few spadefuls of sand, concealed cosmetics were revealed," URA Manager Public and Corporate Affairs Iam Rumanyika narrated.
Rumanyika said that at least 30 cartons of banned cosmetics were recovered, and the driver of the truck apprehended.
"We once again celebrate the vigilant citizens for always sharing information about smugglers. Should you suspect any smuggling going on in your area, kindly contact our enforcement team on 0717-442353," Rumanyika added.