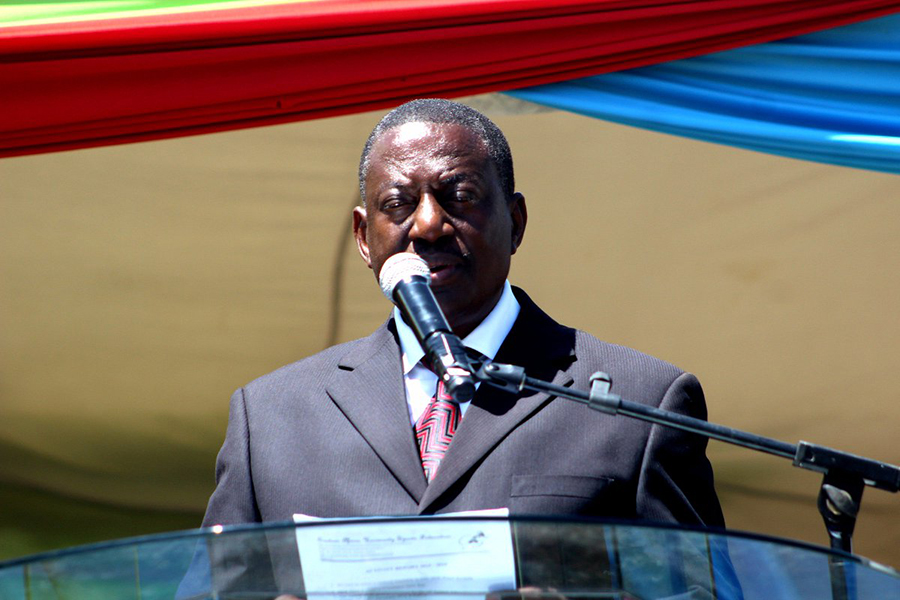 Makerere University is investigating Ronald Ainebyona, a law student for allegedly scandalizing the office of the Dean of Students by linking it to bribery accusations.
The student who is being probed together with the university Electoral Commission chairman alleged that the Dean, Cyriaco Kabagambe, took a Shs5m bribe to draft him onto the guild candidates' list.
In an exclusive interview with Nile Post, Kabagambe denies ever soliciting money from Ainebyoona.
"I have never collected any money from anyone, not even from Ainebyoona. I would never do that," Kabagambe said.
In a clear case of the hunter turning hunted, Ainebyoona, could be headed for more trouble after the university vowed to get to the bottom of the allegation that has put the office of the Dean in disrepute.
"It was on 16th February, I was at home in the afternoon, he called me and said he is Aine and wants help from me. He asked me to find ways of getting him registered as a guild candidate, but I told him to do that with the Electoral Comission, which is the mandated body," Kabagambe said.
"But he insisted that he wanted to see me personally saying he had retakes. but I replied him sarcastically, ohh Aine , if you have retakes , go back study hard , clear your retakes and when the guild presidential elections come next time , you will stand," he added.
To qualify for guild presidential race in Makerere, a student is required to have attained normal academic progress with no pending retake papers.
According to the university results obtained by Nile post Ainebyoona Ronald a law student has eight retakes.
"Ainebyoona does not qualify to stand for guild president and that is the point that he disagreed with the electoral commission," Kabagambe said.
According to Kabagambe, when Ainebyoona realised that he had hiccups hindering his potential to run for Guild presidency, he sent Shs 500,000 to the secretary general to include him on the nomination list through another student. However, Kabagambe says according to the reports, the money was resent back to him.
The university is  also investigating Ainebyoona's documents with view that they were forged.
"Aine forged documents which is also another offence," Kabagambe said.
The investigation will also be extended to the university's electoral chairman Peter Makumbi on matters concerning how he conducted the nomination process.
Comments
comments