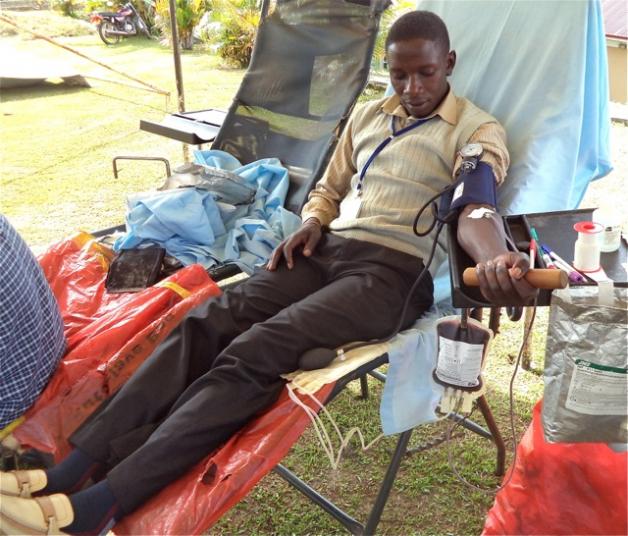 Patients in Kamuli District will have to part with Shs 50,000 or slightly lower if they are to receive blood at the district's general hospital and other medical centres respectively.
This comes at the height of the blood shortage that has hit the country in the recent months.
The blood shortage has lasted for over six months, and  as  the  crisis reached rock bottom, Medics advised Patients to seek  outside support  at  an  asking  price of Shs 50,000.
"We have no blood in the hospital, they tell us to go and buy it elsewhere," one of the patients said.
"I was told my child required surgery however there was no blood. I had to give them Shs 50,000 then they gave my child blood otherwise she would have died," another patient said.
The senior administrator Sophie Zikusooka attributes the crisis to an acute sickle cell anemia rise registered in the district.
"We've had a shortage for 6 months now, a combination of the rise in the cases of sickle cell anaemia, mothers undergoing caesarian and children are the cause of the crisis in the district."
Pregnant women, children and those who need blood transfusion services face bleak futures as hospitals countrywide reportedly run out of blood supplies.
According to Uganda Blood Transfusion Services, the country requires 2,000 units of blood on a daily basis, however, the minister of state for health in charge of general duties says that between months of November and February, the country experiences blood shortage because major blood donors are students who are always on holiday during that time.
As of today, several blood donation drives have been launched including; Corporate companies, government agencies and institutions like the police as well as political entities and parties.
By Victoria Bagaya
Comments
comments