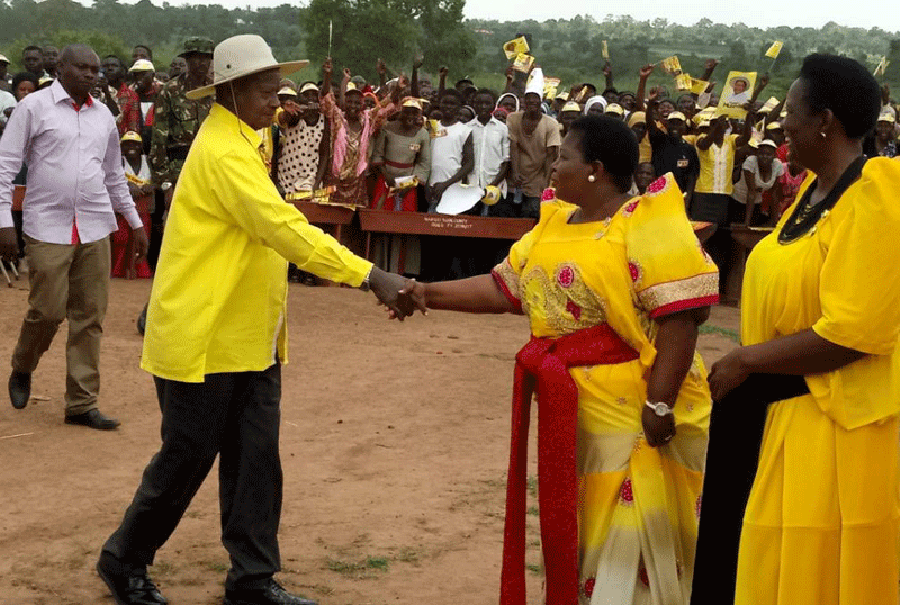 State House has distanced itself from the statement circulating on social media alleging that President Museveni, the NRM chairman had written to the NRM Secretary General Justine Kasule Lumumba telling her to "leave Dr Tanga Odoi alone."
Don Wanyama, the Senior Presidential Press Secretary said the statement was "fake news."
The statement titled "Museveni to Lumumba" is purportedly authored by an unidentified person within the office of the Presidential Private Secretary (PPS), office of the a president. It has been circulating widely on social media.
In the now discredited statement, Museveni is purported to order Lumumba "to focus on mobilising resources for the party, supervising government, monitoring the NRM manifesto instead of wasting time in the media talking about Tanga Odoi."
Odoi, the chairman of the NRM electoral commission and Lumumba have clashed several times since they became part of the NRM leadership.
Odoi accuses Lumumba of administrative incompetence while Lumumba accuses the EC boss of  insubordination.
Museveni's attempts to bring the two together appear to have failed.
Comments
comments